Snooker Day Winner Ian Alley meets Jimmy White – The Whirlwind
This is the experience account of Ian Alley, a Red Letter Days fan who was chosen to take part in A Snooker Masterclass with Jimmy White MBE (or as he likes to call him The Whirlwind. The People's Champion. A Legend. A Hero. An icon to millions…)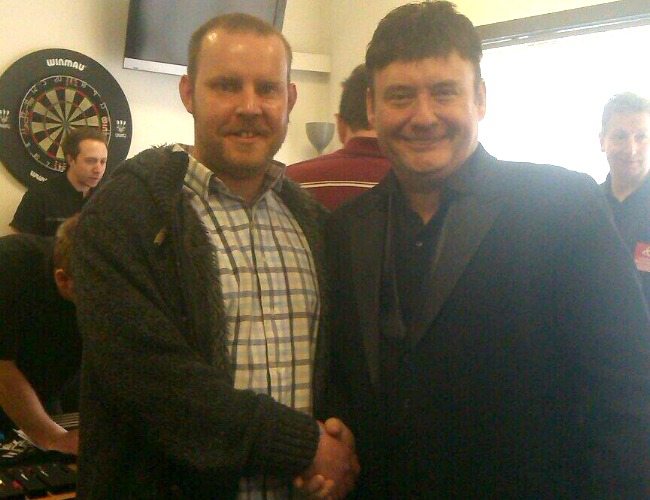 "However you refer to the great man, nothing quite prepares you for the sheer excitement you feel when spending the day with the wonderful Mr. Jimmy White MBE (like you've been friends with him all your life).
This unique and immensely pleasurable experience was an opportunity to share in a well organised and action-packed day with other snooker lovers AND encounter other unexpected high-profile names from the snooker world. There are also the priceless moments of personal significance that for each individual will be different, but all will hold dear in their memories!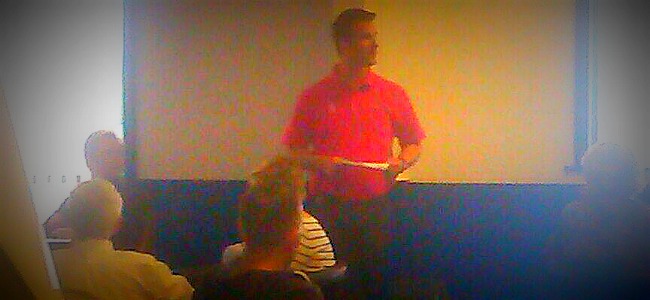 Host and snooker professional Andrew Norman introduced the day and the other significant people involved, namely World Snooker Coach Ray Curtis and Michael Wasley, another professional player and star of the recent World Championship. Then came the introduction of 'The Whirlwind' himself, Jimmy White!
Two things immediately strike you a) his marvellous cue case: 'J' and 'W' embroidered at each end of one side, and 'Whirlwind' embroidered on the other and b) he's shorter than you imagine!
We enjoyed a tour of the magnificent, purpose-built South West Snooker Academy in Gloucester. With 11 professional standard heated tables and a 370 seat arena, it's an International Snooker Centre of Excellence that hosts major events and is the base for numerous professionals from around the world.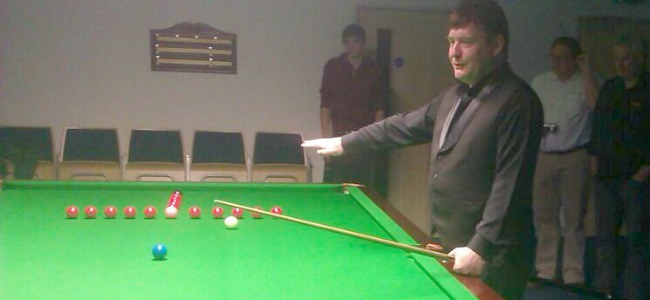 Following the tour, The Whirlwind day really took off! Jimmy demonstrated his skills, practise techniques and famous trick shots that have served him so well during a glittering 34 year career.
Around six weeks earlier I had been at the previous Jimmy White Masterclass and at one point during the day I was walking up the stairs with Jimmy, just he and I. He asked about my six year old daughter (whom he called 'Princess') and it astounded me that he had not only remembered my daughter, but also cared enough to inquire how she was. A personal touch I never dreamed I'd experience and a great illustration of what an approachable and considerate man Jimmy is.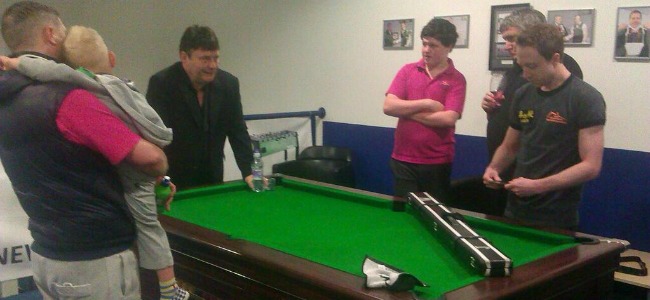 Another part of the day was an insightful coaching session from Ray Curtis. His advice and practical demonstrations on everything from stance and grip to technical shot-making and eye-line were incredibly useful and have subsequently improved my standard of play no end!
After a break for lunch the afternoon featured time to hit the tables and play. Jason Crowther (another RLD winner) and I wowed the audience of family members and friends. Jimmy came to watch us play, offered his advice as to how we could improve aspects of our game and complimented us both on our techniques.
Finally a Q & A with Jimmy. I asked him
Who are your heroes?
Alex Higgins inspired me to play the game at the age of 11 with his flair and exciting shots, so definitely him, but also Sugar Ray Leonard and Muhammad Ali
Who came up with the nickname 'Whirlwind'
Well you've got Alex 'Hurricane' Higgins and Tony 'Tornado' Drago and Jimmy 'Whirlwind' White… We all attack the game and the media gave us these names as a result
Will you win the World Championship?
YES!
Whether you're an enormous Jimmy White fanatic as I am, or simply a cue sport fan or player of some description, The Jimmy White Masterclass is an outstanding day that will stay with you forever, give you friends you'd never have made without it, and brings you up close and personal with one of sports' most legendary names!
Before we left, Jimmy said "Say hi to 'Princess' for me!". It doesn't get any better than that".
If you want to live the dream that Ian did, Jimmy White will be in attendance once again for Red Letter Days this autumn, details here
IMAGES: courtesy of Ian Alley