FA Cup Final 2014: Who Will Win?
Tomorrow at 5pm, football fans from all over the country will be watching this year's FA Cup Final.
For 90 intense minutes, Arsenal and Hull City will battle it out on the pitch in a bid to become FA Cup champions, but who will win?
Arsenal
Commonly known as The Gunners, North London's Arsenal F.C. are looking to win their first piece of silverware in nine years.
As firm favourites with the bookies, the club are tipped to win this year's cup, but will they deliver on the day?
Did you know? It is believed that the Emirates Stadium is actually built on top of an ancient Indian burial ground.
Hull
Known by their fans as The Tigers, Hull City A.F.C. are enjoying their first season back in the Premiership after thee long years.
Currently lingering just above the relegation zone, the club are certainly this year's underdogs, but do they have what it takes to defeat Arsenal?
Did you know? In 1970, Hull City took part in England's first ever penalty shootout – and lost!
The Venue…
The new Wembley Stadium officially opened its doors in 2007 and cost a whopping £889 million pounds to construct.
Tomorrow, Wembley Stadium will play host to the FA Cup Final, with a total of 90,000 keen football fanatics expected to pass through its gates to support their favourite team…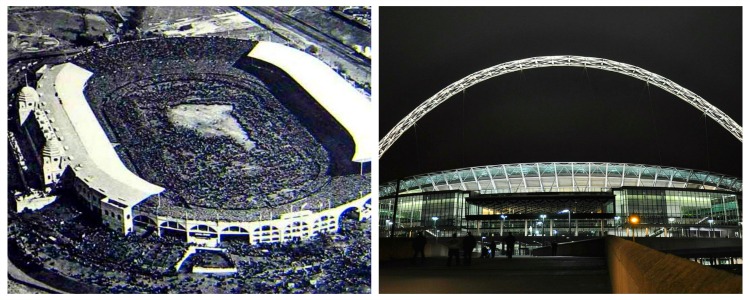 Did you know? Wembley Stadium's arch is so big; the London Eye could actually roll underneath it!
If you'd like to get behind the scenes of a famous sporting venue, why not check out our full range of exciting stadium tours?
Who do you think will win?