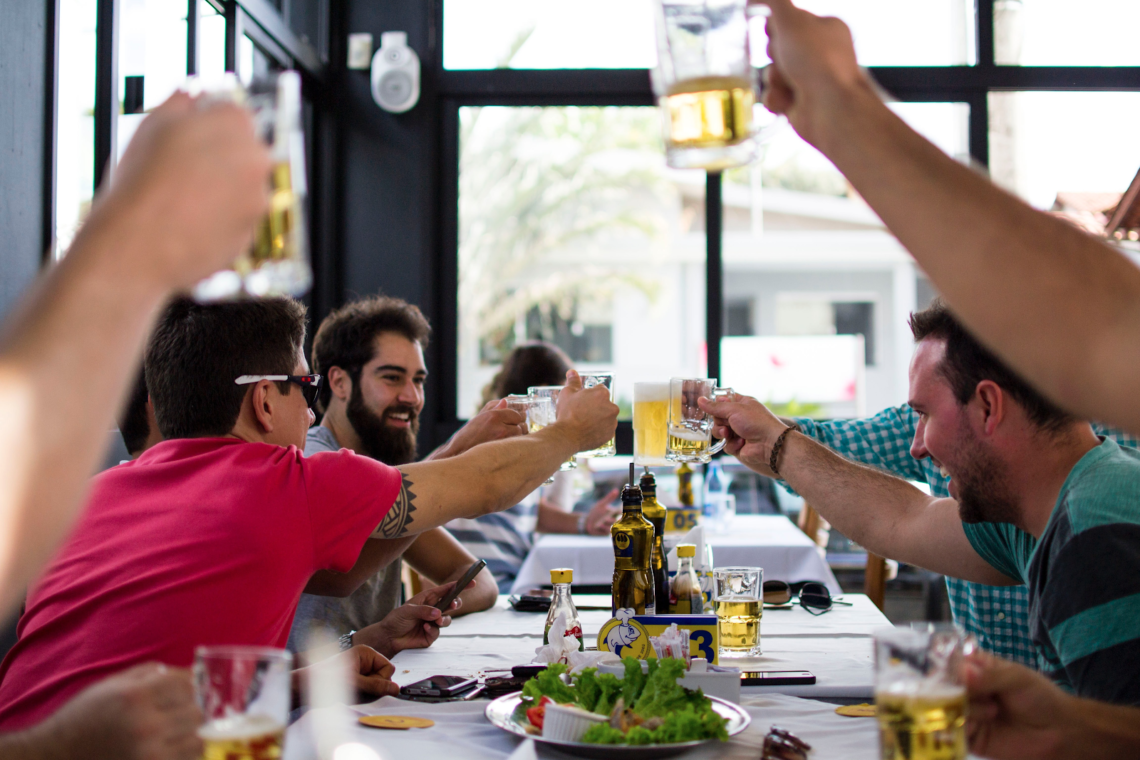 Lockdown Easing Planning and Experience Guide
We've lunged through every PE with Joe, baked countless loaves of banana bread, and literally watched paint dry over the past 12 months just to fight off the boredom. But now, finally, the wait is over – freedom is on the horizon!
As the country begins to emerge from lockdown, we've put together a roadmap of all the key rule change dates you need to know about from now until June 21st. From exploring the Great Outdoors in April, to fine dining in May and a night at the theatre in June, this experience guide is sure to help you with your post-lockdown planning and get you ready to make up for lost time.
April 12th: It's time for an outdoor adventure
To the delight of thrillseekers and adrenaline-junkies across the UK, outdoor experiences and adventures are set to continue from April 12th. Here, we've picked out a few of our favourite outdoor attractions to tickle your adventure-faring fancy.
Tree Top Challenge at Go Ape for Two People
It's time to shout about your new-found freedom from the treetops with Go Ape's incredible canopy adventures. This gravity-defying challenge for two will leave all thoughts of lockdown far behind (or below), as you swing on ropes like Tarzan and take on Go Ape's famous zip wire!
Need a thrill after staring at the same four walls for the best part of a year? Say no more. Glide 500ft through the Snowdonia mountains towards normality on the longest and fastest zip line in Europe! Check out all our incredible Zip World experiences for an adrenaline-fuelled experience of a lifetime.
With new freedom comes new hobbies. So, why not add a new string to your bow with a sharp shooting archery experience for two? With the guidance of a professional archery instructor, learn all about this age-old sport and how to point, aim and shoot in the gorgeous Cheshire countryside.
If you're a free spirit at heart who can't wait to get outside, get ahead of the April lockdown changes and explore all of our incredible outdoor experiences and adventure packages.
May 17th: The return of indoor dining, short breaks, and hotels
Dining experiences
Although we don't doubt you've perfected your Friday night bolognese by now, you really can't beat a meal out on the town for a bit of special, can you? With the planned May lockdown rule changes, indoor dining will be back with a bang – check out our top picks for places to wine and dine.
Three-Course Lunch with Champagne for Two at Gordon Ramsay's Savoy Grill, London
Whether you're celebrating a special occasion or just toasting the end of lockdown, add a touch of glamour to proceedings by raising a glass of fizz over lunch at Gordon Ramsay's exquisite Savoy Grill. Boasting a delicious three-course set menu and luxurious 1920s decor, it's time to dust off your glad rags and treat yourself to some top nosh.
It's time to get a little bit fancy and indulge in a luxury afternoon tea for two, complete with sandwiches, scones, and bubbles. Choose from a variety of hand-picked venues from across the UK, from chic city cafés to grand countryside manors, and even cruises along the Thames!
Three-Course Meal with Bubbles at the Michelin Starred Galvin La Chapelle for Two
If you're really looking to push the boat out, a Michelin-starred menu is just the ticket. Set in a stunning Grade II listed building in East London's Spitalfields, multi-award-winning Galvin La Chappelle's three-course culinary showcase is sure to tantalise your tastebuds and make your evening one to remember. 
Short breaks and hotel getaways
Hotels, spas and B&Bs are due to be reopened from May 17th, just in time for the Great British Summertime. So, whether you want to get pampered on a spa getaway, live it up on a city break, or just take some to unwind on a long weekend staycation in a luxury hotel, we've got just the thing. Get packing!
One Night Relaxation Break for Two with Spa Access
Kick back and relax on an opulent overnight spa break and steam all of your stresses away in the sauna. From boutique clubs to rural retreats, take your pick of our stunning spa locations across the UK and prepare to be pampered.
Deluxe Two Night Break with Dinner
Escape the every day for a two-night stay at one of our stunning hand-picked hotels across the UK. With a delicious dinner included on your first night and breakfast each morning, you can rest assured that you'll spend the weekend with a full tummy and a huge smile on your face as you sink into your comfy bed. Dreamy.
Don't miss out on your slice of the staycation action – take a look at our full selection of getaways and overnight stays to find your perfect escape.
June 21st: Freedom!
Hallelujah! All being well, lockdown restrictions will be lifted on June 21st and freedom shall reign supreme. We're talking theatre trips, cinema dates and big nights out! So, why not beat the crowds and sign up for a spot of post-lockdown culture ahead of the June lockdown rule changes?
The Lion King Theatre Tickets for Two
We might not be able to go abroad yet, but this Lion King theatre experience will certainly transport you to the Serengeti, joining Simba on his journey to become King of Pride Rock. Lose yourself in the colour, incredible costumes and emotive African rhythms of this unforgettable production that truly brings the animals of Africa to life.
Wicked The Musical Theatre Tickets and a Three-Course Meal with Wine for Two at Prezzo
For the ultimate West End experience, our Wicked the Musical packages never disappoint – even if you've seen it ten times already! Plus, this amazing experience really helps you to make a night of it, as before or after the show, you can treat someone to a three-course Italian meal with wine at Prezzo. Pizza, prosecco, and live entertainment? Yes, please!
If you can't wait to get some dates in the diary for fun and games post-lockdown, explore our full choice of the best days and nights out experiences, from theatre trips to cinema nights, and even comedy clubs!
Secure yourself a slice of the post-lockdown action
Fun is finally at your fingertips, friends – it's time to get your diary booked up with some unforgettable experiences. With thousands of amazing attractions and experiences to choose from, you're in for an incredible summer.
Don't what our top tips to stop there? Sign up for Red Letter Day's newsletter and receive all our best gift inspo, experiences, and getaways straight to your inbox!