Six Unusual Wedding Presents (and the stories behind them)
As you'll no doubt have noticed, the wedding season is in full swing.
So in celebration of the many big days happening all across the country at the moment, we asked some of our friends and colleagues to tell us some of the, lets just say… more unusual wedding presents they or their friends have received. Here are a few of our favourites:
1. Electronic Singing Fish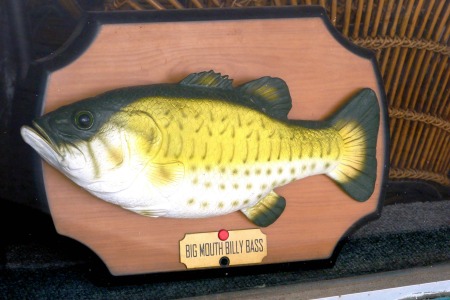 'Big Mouth Billy Bass' is a mounted fish which comes to life when you walk past it. Hearing 'Take Me to the River' and 'Don't Worry Be Happy' is a laugh at first, until you find yourself having to crawl under it to avoid hearing another song. Well, this gift topped one couple's list when it was unwrapped on their wedding day with a note saying "Thought this was a perfect gift for a fisherman". Lovely enough you might think, except neither bride or groom had been fishing in their lives. Safe to say, it now sits at the back of a deep, high shelf with the motion sensor turned off.
2. Engraved iPod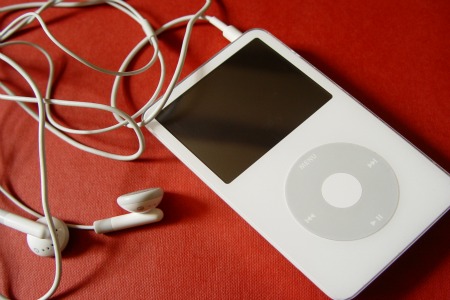 Another story we heard about was an iPod engraved with the bride and groom's names on the back. Except not only was the groom's name wrong (and not just slightly), but so was the date of the wedding. Fortunately the couple saw the funny side and the mortified guest sent the gift back to be changed straight away. We bet they won't get the name wrong on future Christmas cards…
3. Commemorative Plate of Charles and Diana's Wedding
One guest thought the perfect way for a married couple to remember their own wedding was to buy them a commemorative plate of Charles and Diana's nuptials from the same year. Need we say more?
4. Can of Soup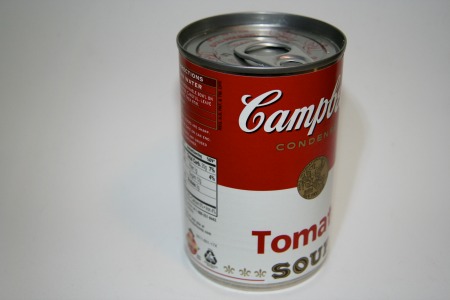 Yep, you read that right. One colleague was very surprised to come across a can of soup when unwrapping his wedding presents recently, only to realise when opening the tin that it was actually filled with money! An interesting and unforgettable way to receive a quirky wedding gift. We like it.
5. Handmade Tapestry of Henry VIII and his Six Wives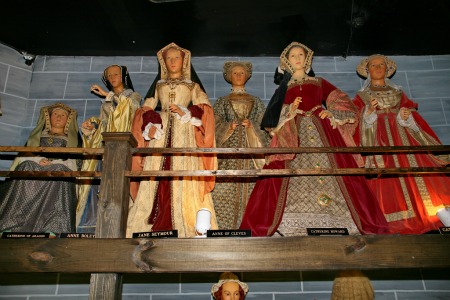 Another unusual wedding present was a handmade tapestry of Henry VIII and his six wives, given by the groom's grandmother. The bride recalls thinking that it almost felt like being asked which wife she would be. Fortunately, she'll be unlikely to suffer the fate of any of Henry's wives.
6. 27 Water Purifiers, A Few Goats and So Much More!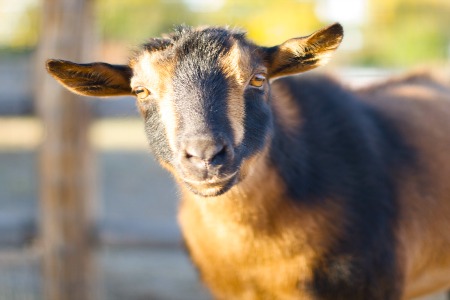 Although unusual, this has to be one of the most heart-warming wedding gift lists we heard about. A colleague's friend decided that there wasn't really anything they needed in the way of wedding gifts. Instead, the couple requested that guests sponsored or bought things that were required by less fortunate individuals. The list read out at the wedding included 27 water purifiers, 17 toilets, a considerable number of donkeys and goats, a roof for a school, seeds for planting and crayons for children. This certainly was a meaningful way to show that giving a little to help others beats the gift of a toaster any day.
We hope you have enjoyed reading a few of our favourite stories shared by Red Letter Days staff and friends. If you're struggling to find a wedding present for a special couple, check out the wedding section of Red Letter Days' website for a once in a lifetime experience that they'll never forget (for all the right reasons).
Did you receive any strange presents for your wedding?
Images: Red Letter Days, Kate Ter Haar, Rusty Clark, Missyredboots and JulieCliff1066 via Flickr