Virgin London Marathon – Gemma's Latest Adventure
This weekend, Gemma takes on the mantle of company representative for Red Letter Days, running for our charity partner Willow, in the 36th London Marathon. A bunch of us will be there to cheer her on (alongside 38,999 other brave and extraordinary people this Sunday), will you be watching?
We have every faith that Gemma will be adding another medal to her tally, as well as marking a big tick off her bucket list. You can read her own accounts of the journey so far at Adventures of Gemma.
From the very first London Marathon held back in 1981, we were all enthralled. London pride knew no bounds and 6,747 eager runners were accepted (although only 6,255 crossed the final finishing line). It's come a long way (26.2 miles to be exact. Sorry….) but our capital's annual run remains a huge source of interest.
When you consider that this race, the largest annual fund raising event in the world, broke an amazing 31 Guinness World Records at last year's event, who can say what this year will bring?
With so many Red Letter Days experiences held in and around the capital, we thought it would be fun to take you on an infographic journey around London, featuring some of our most popular products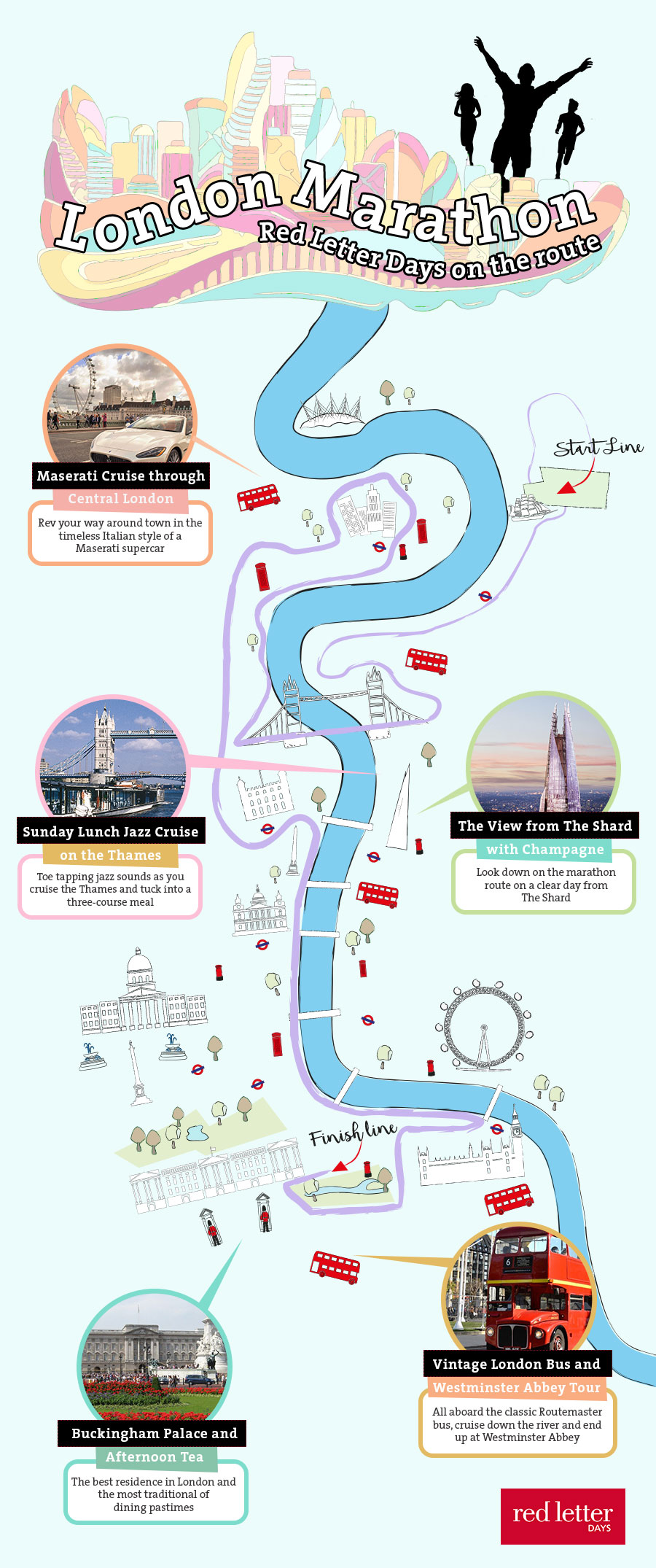 We caught up with Gemma to ask her what tips she would share, for all/any runners in advance of the biggest run of her life. Here is her TOP TEN LIST
DON'T DO IT! Only joking… It's my most terrifying challenge to date, but I also know the atmosphere is going to be unique and very special
42.195 kilometers, 385 yards – just in case anyone asks how long it is in kilometres (we ARE still in the EU)
Eat more and batch cook. Try and eat smaller portions more often. If you've made it yourself, you'll know it's super healthy and immediately available
Get your fundraising page up early. I was quite nervous about reaching my target but am told that more often than not, half comes in after you have completed your run
Allow yourself days off. There WILL be times you just don't have the energy and need to give yourself a break
Lean on your support network. Last year I had a running buddy and it was the best, someone who understands and runs alongside you can really help make a difference
Focus with your training plan and don't overdo the races from new year onward. A couple of spectacular ones like the London Winter Run and Hampton Court Half Marathon kept my momentum high
You MUST test all your kit before the big day. It may be tempting to shop for new gear but go with what you know is comfortable and works for you. The last thing you want is chaffing!
Gait analysis – I can't recommend this enough. Early on go to a proper running shop and get a professional analysis. I discovered quite late that I am a heel striker and my replacement trainers have taken time to bed in but they are worth it
Whatever floats your boat, indulge! I have had regular sports massages during training and this weekend I experienced my first float tank session. I loved it and feel that my leg muscles have really benefited from the Epsom Salts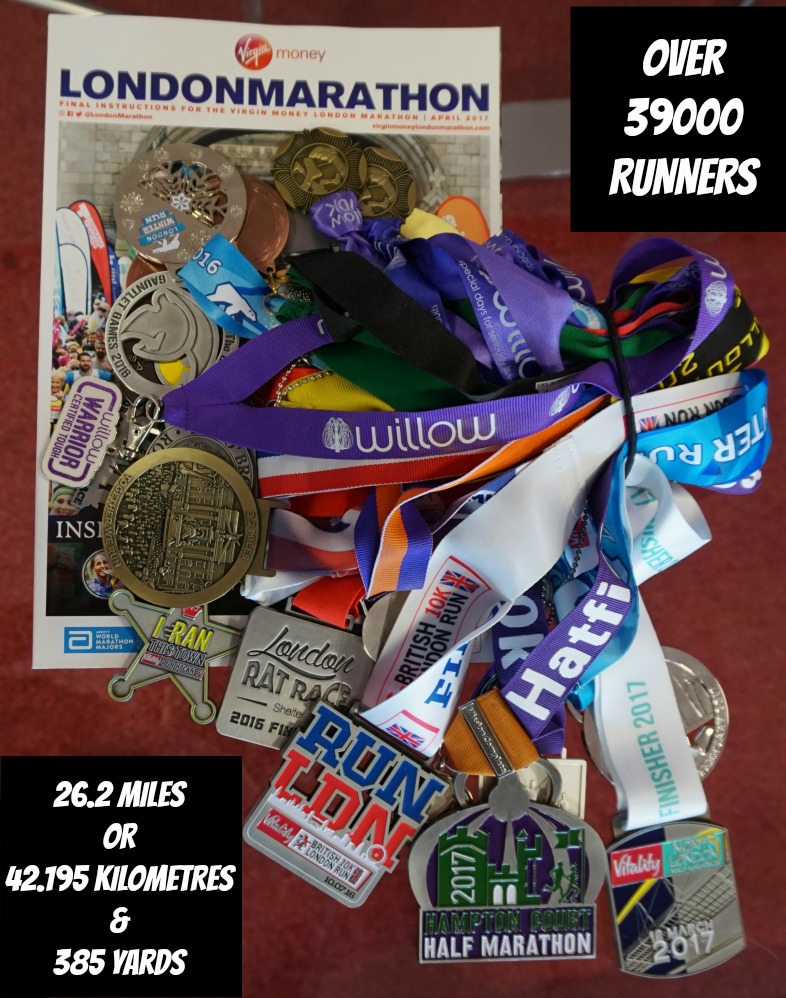 Have YOU ever run the Virgin Money London Marathon? If not, would you? Keep an eye on our social channels, we'll be posting across Twitter and Facebook this Sunday!
IMAGES: Red Letter Days