From the Wacky to the Wonderful: Unusual Spa Treatments
Everyone loves to relax and be pampered – putting your feet up, going for a swim, having a facial or being massaged are all great ways to get rid of stress and strain. However, there are more unusual ways to achieve total relaxation and some out of ordinary ways to be preened and pampered. Here are a few from around the world, but be warned, some of these aren't for the faint hearted!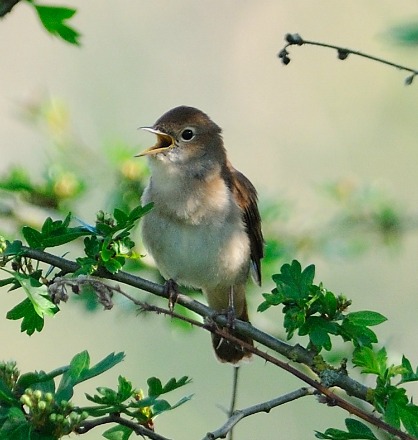 A Japanese facial which literally translates as 'nightingale faeces' and is sometimes called a geisha facial. Nightingale droppings are thought to have balancing effects on the skin and are used to lock moisture in, even out facial scarring and help acne.
Reptile Massage
A special spa in northern Israel offers a unique and (they claim!) relaxing massage delivered by multiple snakes. The snakes slither and slide over muscles to help relaxation, bigger snakes are used for deeper muscle tension and smaller snakes for a lighter pressure. All the snakes used are non-venomous but I can't help tensing up at the very idea!
Bee Venom
It might sound unusual, but certain beauty experts believe bee venom has similar tightening and firming qualities to Botox. Celebrities such as Gwyneth Paltrow use skin products with the venom in it to stay looking beautiful – the unusual ingredient certainly creates a buzz!
Swim in Wine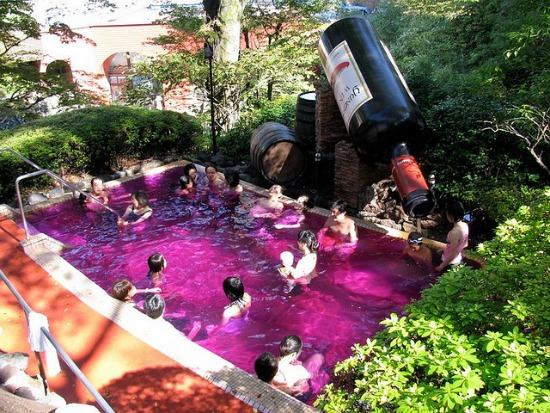 Yunessun in Japan is an incredible spa resort offering extra special places to bathe and relax in. In addition to the red wine spa pictured which is said to be filled with antioxidants, there is also a coffee spa intended to reduce tiredness and eliminate cellulite, a green tea spa to boost the immune system and a sake spa to moisturise the skin and prevent spots – 'water' way to spend a day!
If you don't fancy slapping bee venom on your face or diving into a pool of coffee, Red Letter Days have some great spa treatments that will have you feeling blissful and beautiful without going anywhere near a snake! Why not try our bio energising body wrap, a Pinda Sweda massage or Moroccan Rasul ritual?
Images: champmankj75, cygnus921, bob in swamp and horschomology via Flickr