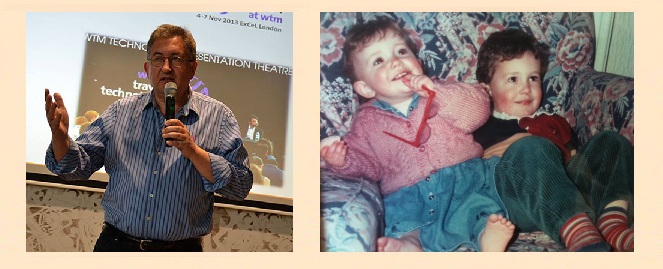 Meet the UK's Funniest Dad Blogger
With so many articles debating Father's Day presents, we decided to ask someone with first-hand experience. Meet Mark, a dad blogger and the mastermind behind award-winning blog 'Best Dad I Can Be' and parent to three kids.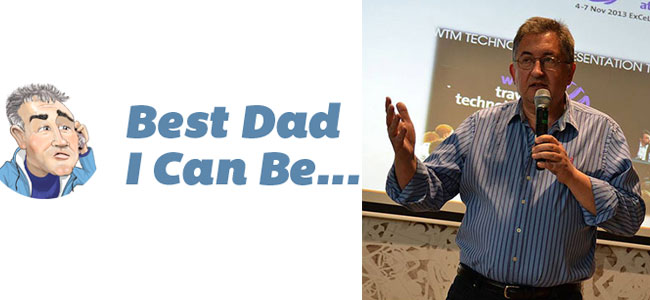 What made you decide to start a parenting blog?

Like all the best things in life I fell into it by accident. One night in 2003 I was at a Writers' Circle meeting and the editor of the local paper said he'd quite like a humorous weekly column. "I can do that," I thought – especially as I'd just had to take my eldest son to A&E with a serious case of Lego-up-the-nose. So effectively I started blogging before blogging was invented. Then it seemed natural to transfer it to an online blog, which I did about four years ago. All in all I've written about my children every week for over 12 years – something approaching half a million words. The children were nine, seven and four when I started, they're 21, 19 and 16 now – so there have been a few changes along the way…
Are 'dad blogs' something you hope to see more of?

It's certainly something I'd encourage dads to do. Blogging has taught me a lot about myself and about my relationship with my own dad – who sadly died before any of my children were born. So it's something I'd tell everyone to do, in the long term a blog provides a far better record of your children's lives than a camcorder ever will.
What advice would you give to parents deciding to blog about their children?

How much time have you got? I could easily do a full day's workshop on this! But three key points:
1.  Learn to write about trivia – because there aren't enough 'big' events to give you enough material. Besides, you may think a dead goldfish is trivial but your weeping five year old certainly doesn't.
2.  Be consistent – that's consistent voice, consistent quality and consistent delivery.
3.  And as so many people have supposedly said, writing is re-writing. There are too many blogs – not just parenting blogs – that have something really interesting to say but that are undermined by not checking spelling and grammar. And don't be afraid to edit what you've written.
How do you decide what you can and can't write about?
Simple. If I have any doubts, I ask them. They know what I write, they know they're being written about and they have an absolute veto. I wrote 'Rite of Passage', about my eldest son getting drunk for the first time. That was funny – but it was also important. It's a rite of passage moment for a parent as well as the child, so I thought it was an appropriate subject to write about. The first time my daughter got drunk was an entirely different matter, that's private and it's going to remain private. Clearly writing about your children when they're two or three is simple – they don't have an opinion (although parents need to set boundaries for themselves). But when they're teenagers they do have opinions – and they also have friends that read the blog. So you have to be absolutely open and honest with your children. And if they say, "No, not that, Dad" then that's final.
Finally, what are you hoping for this Father's Day?
Huh! No problem there. I'm hoping for no roadworks on the A1. I am lucky enough to be spending Father's Day doing a 400 mile round trip to collect Tom from university. So we'll have Father's Day later in the week when they'll all be at home – and with the eldest two now at university just having them all at home together is sufficient for me. Obviously if they come home with a bottle of personalised French wine that'll be quite acceptable. And a selection of fine cheeses wouldn't go amiss. Perhaps a bottle of port to finish it off.
Dad blogger 'Best Dad I Can Be' has been voted the Funniest Dad Blog in the UK, and was recently runner-up in the UK's Funniest Blog Award. When Mark Richards isn't writing about his children, he's writing blogs for his clients, advising them on social media or speaking about blogging. Away from the keyboard he's slightly too fond of red wine, wishes he did more travelling and is North Yorkshire's only known supporter of Wolverhampton Wanderers.
If you're stuck for ideas, take a look at our great selection of Father's Day presents for some last minute inspiration!