Meet The Staff London Marathon Special: Q&A with Courtney Glymph
This Sunday, professional and amateur runners alike will be taking part in this year's prestigious London Marathon.
Among the 37,000 odd people taking on the challenge this year is one of our esteemed colleagues, Courtney Glymph. In the much anticipated run up to the race, we caught up with her to find out more…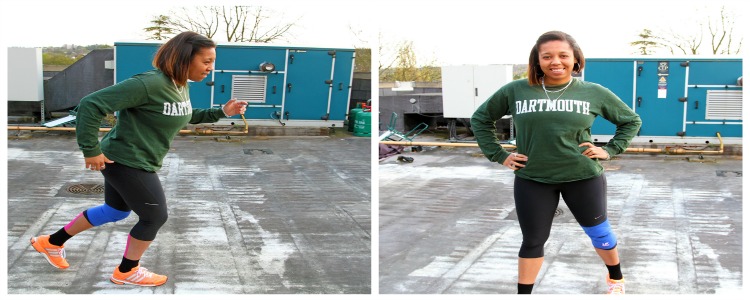 Hi Courtney! How long have you been at Red Letter Days and can you tell us a little about your role in the company?
Hi! I've been with RLD for two years on 30th April and the time has definitely flown by!
As the Corporate Team Communications Manager, my task is to increase awareness and engagement within the B2B market. It's all about raising our profile and making sure the right people know about our offering.
The London Marathon is very physically demanding to say the least. Is this your first long distance event or have you ever participated in others?
I'm not a long distance runner and this is my first marathon. It has been very demanding both mentally and physically, and I'm looking forward to crossing the finish line on Sunday!
What inspired you to sign up to this year's London Marathon?
I decided to participate in the marathon and fund raise for a charity called JDRF (Juvenile Diabetes Research Foundation). I am a Type 1 diabetic so raising awareness and much needed funds for this charity is really important to me. I thought doing the marathon would be a great way to ensure I stay active and also support this great charity!
I imagine that training for an event like this must be quite intense. How long have you been training for and how have you found it?
I really started in January, though I had a few runs during the autumn of last year. It's been pretty intense. I never thought I would be able to run 10 miles, much less 26. So I am proud of my progress, but I will be relieved once it is over. I hope to continue running and participating in long distance events for the rest of the year.
After a long training session, what do you like to do to relax?
To be honest, I'm usually in quite a bit of pain, so I try to elevate my legs and take really hot baths. I usually stretch and then just sit in my living room watching TV. I had a scare recently where I simultaneously hurt my left knee and calf muscles, so I'm trying to be very careful during and after my runs. Definitely kicking back is the best way to relax!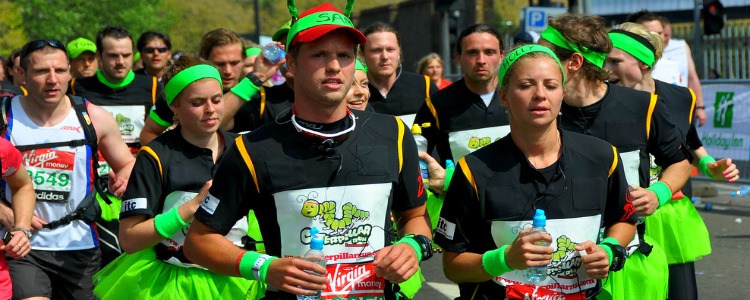 Finally, how are you feeling about this Sunday's event and how will you prepare yourself mentally?
I am quite nervous. This is my first marathon and I want to be able to finish, but I would also like to do it in a 'good' time, so I have put a bit of pressure on myself! I think my biggest challenge will be getting past that mental 'wall' and just blocking out any doubt. I think the best support I will have will be running with my fellow JDRF'ers and seeing the crowds! All my training and preparation has led up to the event on Sunday, so I am excited but, I am really looking forward to crossing the finish line!
Thank you for your time Courtney – we wish you the very best of luck!
If this has inspired you to get active and try something new, why not check out our full range of sports experiences?
Do you know anyone running in the London Marathon this Sunday?