Celebrate with us as Red Letter Days turns 24 tomorrow!
It's true what they say, time flies as you get older. None of us can believe Red Letter Days is about to turn 24 years old. We thought the circumstances called for a catch up over a cuppa with our longest serving staff, Anne…
What is your name, job role and how long have you been at Red Letter Days? I'm Anne Guerin, Head of HR and I have been here just under 16 years – amazing!
That's a long time, I bet the company has changed plenty? Absolutely, beyond recognition! I remember starting as call centre agent 5 when we had only 20 staff altogether at the offices in East Finchley.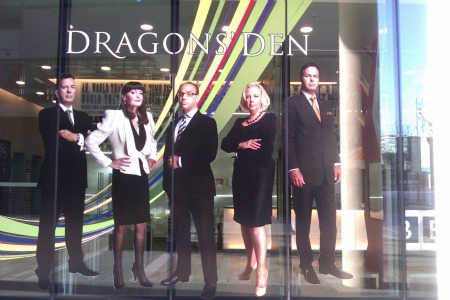 Are there any characters who stand out? Yes there are many, with stories far too numerous to go into. Suffice to say that the Red Letter Days brand has always attracted interesting people with varying talents (inside and outside work). You just have to look at our owners, Dragon Den stars Theo Paphitis and Peter Jones.
Can you think of any particular events or experiences from memory? Again it is impossible to pick out just one. There was the massive Eden Project naturist weekend that we ran which attracted the national press, our brand re-launch at Vinopolis, introduction of the popular Lifestyle vouchers, the formation of a world-wide experience network called the GEA (Global Experience Alliance), I could go on…
What is it like having offices based in leafy Muswell Hill?  We all love working around here, the area is full of great restaurants and shops. Just across the road we have the historic grand architecture of Alexandra Palace and the park where we sometimes play ball games and have picnics. Some of our keep fit girls like to go walking up and down Muswell Hill every day (it takes all sorts).
How would you say the business has changed over the years? Like most companies, we have embraced the internet which has been the one thing which has changed the company most. Whereas once we produced and sent out brochures, all up to date information is now on our website and the majority of our orders come through that way. We introduced different types of gift cards and our Lifestyle range is a big hit with corporate clients.

You have a rather large selection of snow domes, can you tell us about that? Aah yes, the windowsill collection. The first one was bought for me by the boss who was heading to Rome and asked me what I would like bought back. I replied "A pope in a snow globe", never thinking such a thing existed. The next week I had my snowy pope and since then people have bought me snow domes from all over. The latest one was a gift from our Corporate Team who have just returned from Ibiza (a gift for having smashed last year's target).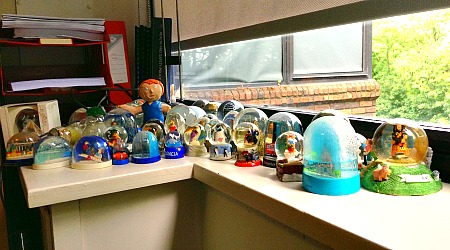 We hope you have enjoyed our reminisces. We're excited about tomorrow's birthday, the cake will be plentiful!
Images courtesy of Nate Castro Dull Hunk and Dun(can't stand this new layout) via Flickr, as well as Red Letter Days.