Medieval Banquet Night Out
If you ever find yourself alongside the River Thames close to St. Katharine Docks, you could be forgiven for thinking that you've time travelled to medieval London when you head inside this medieval banquet.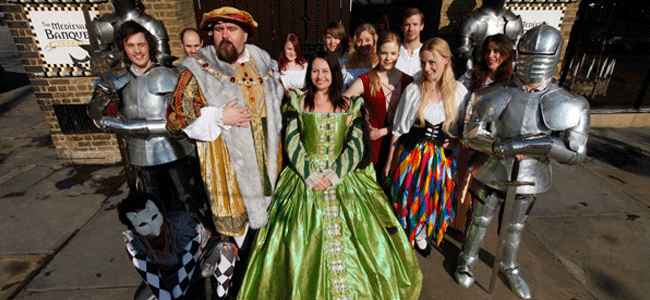 Just a two minute walk from the Tower of London, you can sometimes see King Henry VIII and his court of knights, magicians, jugglers and minstrels. Their destination? The medieval banquet at Ivory House, to spend the night entertaining mere mortals.This sight was the experience of a team from Red Letter Days who enjoyed an amazing dining night out recently.
From the overflowing carafes of red wine and a never ending supply of ale, to the bendiest of contortionists, court jesters and talented jugglers, a night at the banquet takes even the most modern Londoner back in time.
For our team, this fun night out included dressing up as wenches and sires (costumes are to hire for £10) and becoming immersed in the experience. After feasting on four delicious courses accompanied with wine and ale, and watching a dramatic duel, they joined fellow time travellers on the dance floor, where the live band made sure the tunes kept coming.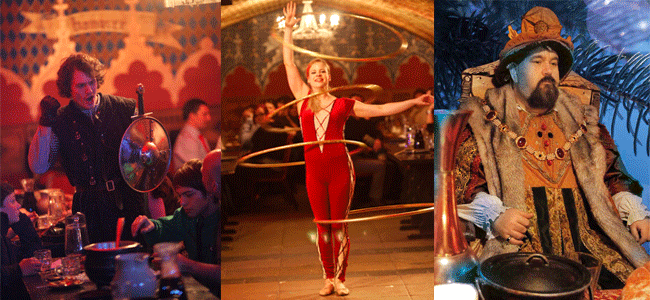 To book your very own medieval banquet evening at 20% off, check our website. To find out even more about the whole evening's procedures click here and check out the menu.
Images: medievalbanquet.com and RLD