With the number of centenarians on the rise and more people than ever working in their sixth and seventh decades, older people are refusing to sit down and be forgotten. In fact, according to The Guardian, one in seven Britons will be over 70 by 2040!
However, despite such a large proportion of society relishing their golden years, older people are often overlooked and underappreciated (when was the last time you called your nan?). There's a common misconception that anyone past 55 needs to pack in the partying, ditch the dresses and swap spin classes for sewing. We're here to say: WHAT A LOAD OF RUBBISH.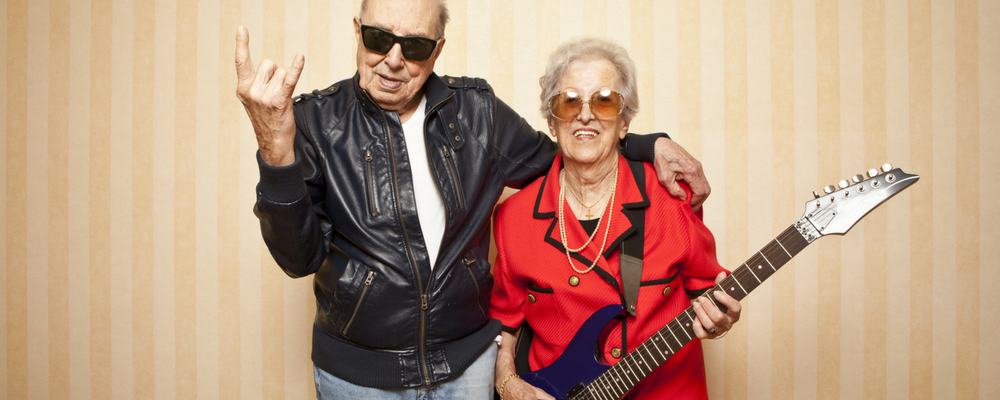 When it comes to gifts, our elderly loved ones get the worst deal and, admittedly, we're also guilty of settling on a wishy-washy photo frame or a pair of knitted socks. However, if the tables were turned, we think we'd be pretty disappointed by those offerings. So, because we're trendsetters, we want to give you some alternative ideas for gifts for elderly pensioners that avoid harmful stereotypes and celebrate ageing in all its door-opening and life-exploring glory, so why not consider these gifts for grandparents below!

Skydiving Seniors
Life doesn't stop when you hit 50; if anything, it speeds up… Like 'jumping out of a plane and falling at 120 mph' speeds up. Skydives often grace the most adventurous of bucket lists and nobody should enter their seniority without giving it a go. Is there a skydiving age limit you ask? You're only ever as old as you feel right!
Fall 10,000 feet from the sky with a thrilling tandem skydive and marvel at stunning panoramic views or give indoor skydiving a go (which is slightly less daunting but just as much fun!). If being up in the air is their thing, we have a fabulous range of flying gifts to choose from. Adventurous retirees don't have to be retiring with a rousing 60 minute light aircraft flight and goofy grandparents are sure to adore an acrobatic stunt flying adventure!
Perky Pensioners
Seniors that hate slowing down will love our blood-pumping adrenaline gifts. Not only are they great fun but each experience champions an active lifestyle, which we all know is important to combat age-induced ailments (we all get a little creaky after a while).
Classic Car Racing
For George Clooney wannabes, an E-Type Jaguar vs Aston Martin driving day out is ideal. Dapper drivers get a unique opportunity to race some of the best British cars around – take the wheel of each for six laps and feel inhibitions melt away on.
Segway Experience
For something a little more unusual, a Segway rally adventure ticks all the boxes. Developed from a self-balancing iBOT wheelchair, this distinctive machine was originally made to assist with mobility issues. However, because we Brits have a brilliant sense of humour, we obviously turned a serious bit of kit into a cross-country hoot! Segway feels a lot like hovering above the ground and each course provides a complete set of twists, turns and terrain to tackle.
Drive a Tank
War veterans and military buffs can reminisce with a terrific tank driving day! Take control of either a 15-tonne 1960s FV432 or a 1980s CVRT Spartan (used by the British Army today and capable of reaching speeds of up to 60 mph) and learn to navigate the powerful motors. For people who like to get properly stuck in, choose a military activities day. Learn how to kit up, drive army vehicles and load and fire mortars and muskets.
Tireless Travellers
Wanderlust doesn't wither with age; in fact, with the rat race over and kids firmly flung from the nest, there's more time to get out there! Widen their horizons with a gift that'll appeal to the most intrepid explorer.
For something a little out of the ordinary how about an offshore wind farm tour? Perfect for pensioners with green fingers, it's a wonderful chance to learn about the world of renewable energy (after all, we've got to look out for the planet in its old age too). Hop aboard a boat ride from Brighton Marina to the Rampion Offshore Windfarm and then marvel at the incredible machinery before returning via the picturesque Brighton Seafront.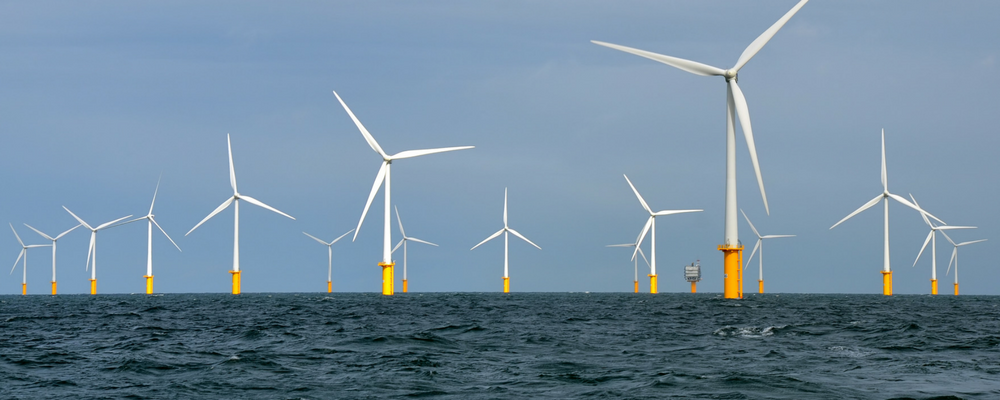 The offshore treats don't stop there; we have plenty of activities for seniors to sail off into a brave new world. For example, a tall ship sailing trip is an unmissable sea adventure where guests can join the crew and get hands-on (this includes getting behind the wheel and taking a turn at steering). If they have a burning need for speed, swap sailing ships for speedboats with a Thames powerboating experience.
For those who want to keep their feet firmly on solid ground, a Buckingham Palace tour with a champagne afternoon tea for two is an experience fit for royalty. Tuck into a traditional spread of delicate finger sandwiches, freshly baked pastries, and scones with rich clotted cream.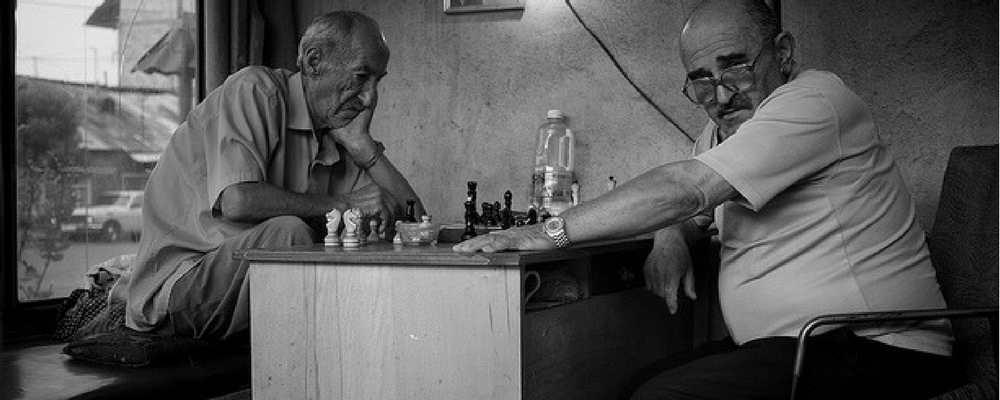 Relaxed Retirees
Living life to the fullest doesn't always mean going mad – sometimes, it means sprawling in a spa in the name of self-care!
We all know how hard grandparents work. From unpaid babysitting to part-time marriage counselling, they are always available to help the family out. To say thank you, it makes sense to turn the tables, help alleviate some of their stress and turn them into Radical Relaxers.
For a little bit of luxury, treat them to a pick and mix pamper day at an acclaimed Bannatyne Health Club. Each one offers superb facilities, including an indoor swimming pool, Jacuzzi, steam room and sauna, as well as the availability of high-end treatments, it's the perfect way to recharge tired batteries.
Whisk gentile grandparents away to a country house escape. Spend dusky afternoons exploring the grand estates and vibrant surrounding areas before retiring to the hotel's restaurant for an exquisite evening meal. Still hungry? A three-course lunch with champagne at Gordon Ramsay's Savoy Grill, situated in the heart of the West End, is a sophisticated gift that's perfect for big occasions.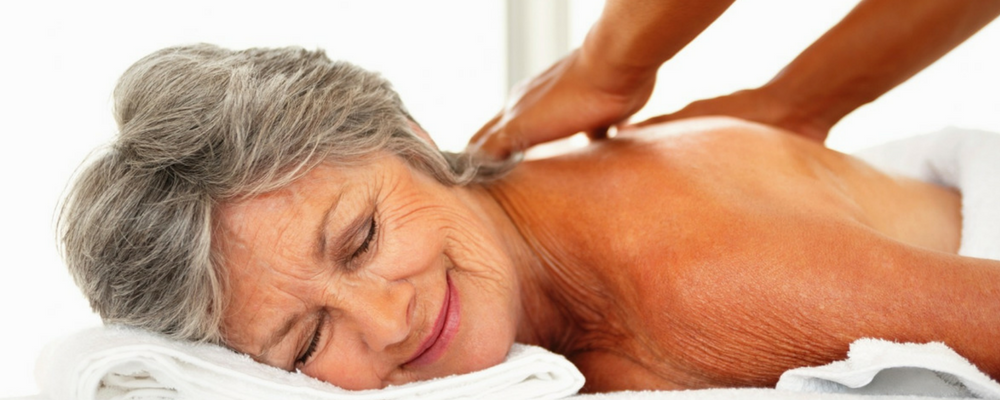 Still Don't Know What To Get?
If you're still struggling with ideas, don't fret! A gift card is a wonderful way to put the power into your loved one's hands. By giving them ultimate control over the situation, you literally can't go wrong. We also have a great range of similar gift guides to check out, including ideas for Father's Day and Mother's Day. Take a look at the full gift guide list for more inspiration!

Meet Our Fab Over 50 Bloggers!
As part of our gift guide, we wanted to reach out to over 50s blogger to see what they thought about gifts for the more mature person. We asked Susanna Lewis from A Yorkshire Girl, an age positive lifestyle blogger, and Michelle from The Barefaced Chic, a definitive guide to ageing with attitude, for their thoughts:
What's would be your ideal gift?
Susanna: "My ideal gift would be a spa day voucher without question. Now I am over 50 and my children have flown the nest, I find I want to indulge myself in relaxation and pampering experiences. When my children were at home I rarely had the finances or time to treat myself to a full day of relaxation, at least without feeling guilty.
When women become empty nesters they start to look at downsizing or at least clearing the house with a view to decorating or re vamping the family home. The last thing I want is unwanted gifts that clutter the house and don't actually contribute to my well-being and health. It's much more valuable to give ' experiences' rather than actual tangible goods and I certainly appreciate experience gifts much more. Now I have entered menopause and all the health issues that it brings, I want nothing more than beauty treatments and total relaxation to help make me feel human again!".
Michelle: "The best gift anyone could give me would have to be a trip somewhere exciting, especially if it involved taking the controls of an airplane!".
What's the most annoying assumption people make now you're over 50?
Susanna: "The most annoying assumption that people make now I am over 50 is that they think I am too old to have fun and enjoy myself. People presume when we hit 50 all of our need for adventure and new experiences disappear, but they couldn't be more wrong. Now I have more time and more dispensable income I want to do things that I was unable to do before, due to family commitments. Reaching 50 doesn't mean you lose your zest for life. For instance for my 55th birthday next year I am planning on going to Euro Disney with my husband and I cannot wait! And yes, I will be wearing Minnie Mouse Ears because I think they're cute and they make me happy. And being over 50 doesn't mean you should lose that inner joy that you get from something that has always made you happy. And I have always loved Disney (and Minnie Mouse!)".
Michelle: "I think the worst ageist experience I have had was when I went into a travel shop, started routing around in the exotic holiday brochures and the assistance came over to me brandishing a copy of Saga holiday magazine! Now there's nothing wrong with Saga, or sedate holidays (in fact I'm planning a quiet getaway at the moment), but to make the assumption that I would be interested simply because of my age quite insulting.".
Image credits: Flickr, Flickr, Flickr, US Department of Defence, Wikimedia Commons, Infrastructure Intelligence, Instagram, Adobe and Slice Blog.