Alternative Water Sports for Summer
From swimming and snorkelling to fishing and big wave surfing, water sports come in many different shapes and sizes. For years, people all over the world have flocked to their nearest pool, lake or beach during the summer months to give them a try.
If you're thinking about braving it and trying something new this summer, why not check out these five particularly unusual water sports?
Zorbing on Water
Rolling down a hill harnessed to the interior of a giant inflatable ball certainly provides an epic thrill; however, the Zorb can also be used as a giant hamster ball, allowing people the freedom to actually walk on water.
Barefoot Water-skiing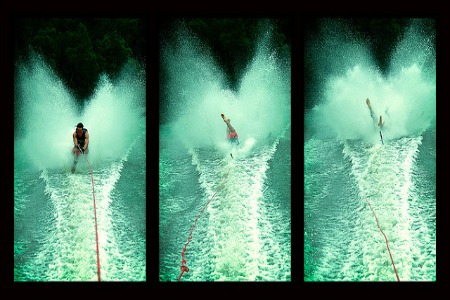 Invented in Winter Haven, Florida back in 1947, this discipline which is commonly known as 'barefooting' is a stripped down version of traditional water-skiing and has become popular the world over.
Underwater Hockey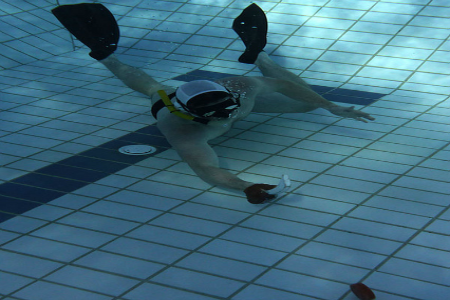 Take the traditional game of hockey, place it at the bottom of a swimming pool and you have the highly-unusual water sport of underwater hockey. The rules are essentially the same and amazingly, the puck does stay at the bottom of the pool.
Wakeskating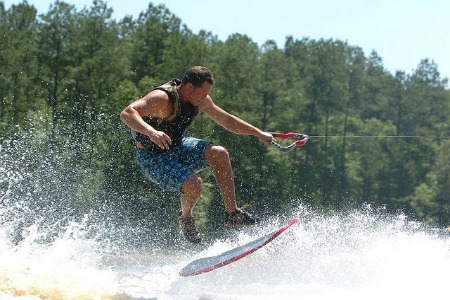 As suggested by the name, wakeskating is a cross between traditional wakeboarding and skateboarding. Instead of being harnessed in with bindings, this adapted style of board is gripped, allowing riders to stand on it barefoot while being towed along by the boat and bust some serious skateboarding style moves in the process.
Mud Pit Belly Flopping
Although not technically a water sport, it is certainly unusual. This event is an integral part of the annual Redneck Games held in East Dublin, Georgia (started in 1996 as a spoof of the Atlanta Olympic Games) and has only one rule – simply take a running dive in to a muddy pond as spectacularly as possible.
If this run down of unusual water sports has inspired you  to embark on an aquatic adventure but you think some of these suggestions are a bit too left field, why not check out our very own range of water sport experiences?
What is your favourite water sport?
Images: Yeo Thean Kheng, shutupyourface, diamondNikon, Department of Defence and matfar via Flickr