Archery, Air Rifles and Clay Pigeon Shooting
One sunny summer day not so long ago, Martin and Sam left the London RLD offices to head to Riseley in Bedfordshire, for the ultimate experience test of hand-to-eye co-ordination: archery, air rifle and clay pigeon shooting. They weren't quite sure what to expect, but they were quite sure they were up for some competition!
Arriving at Sporting Targets early, they were shown around the impressively large centre. As well as all types of shooting both amateur and at competition level, the venue hosts outdoor activities including quad biking and 4×4 driving. Health and safety is of course paramount, so our guys sat down first with John – qualified CPSA instructor, Academy Coach and Safety Officer, and qualified referee in several sports. Who better to go over the essentials and then oversee a little friendly rivalry between amateurs?
Archery was up first. It's programmes like Game of Thrones and Vikings that make this look easy, but it definitely takes a bit of practice, starting with how to hold and draw!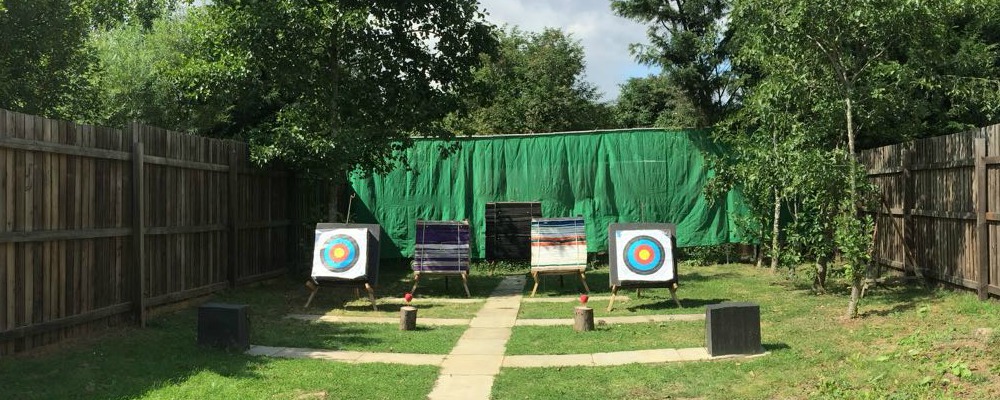 After a few embarrassing misses and a lot of coaching from John, both Martin and Sam were at least hitting the target, if not the bullseye… Martin's tip? "Aim and let rip!"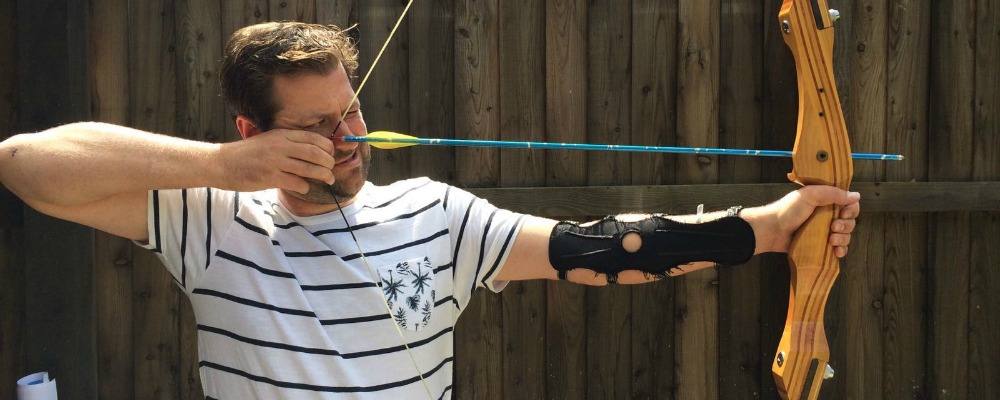 After everyone's quivers were emptied, it was time to move on to air rifles. John demonstrated a quick shot, hitting a tiny target from far away with little effort, setting the bar a bit high – no pressure guys! In fact, both Sam and Martin turned out to be pretty good at this, and even more adept at posing and quoting one-liners from films in between shots.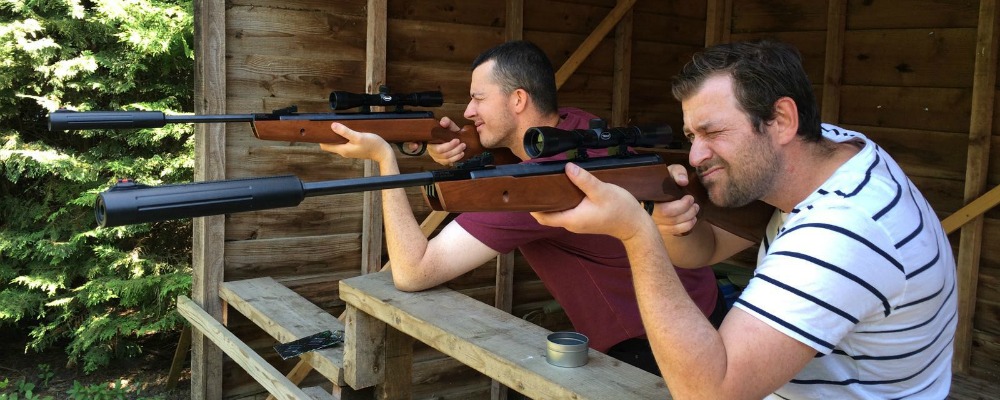 The clay pigeon shooting came last, and was supposed to be hardest. Are clay pigeons shaped like actual pigeons? Err no (apparently it's a common question). They actually look more like hockey pucks, so this activity is suitable for bird-lovers! The other most common question asked is if guns have a recoil? In other words "Will it hurt my shoulder?" Err, no. Technique is everything so as long as you hold the equipment correctly, it shouldn't hurt when you fire. So it was on with the obligatory earmuffs and watch for the clay pigeons!
"Funnily enough, hitting the clay pigeons with the rifles is easier than hitting the standing targets with air rifles. You can move more and just trust your instincts" Sam commented.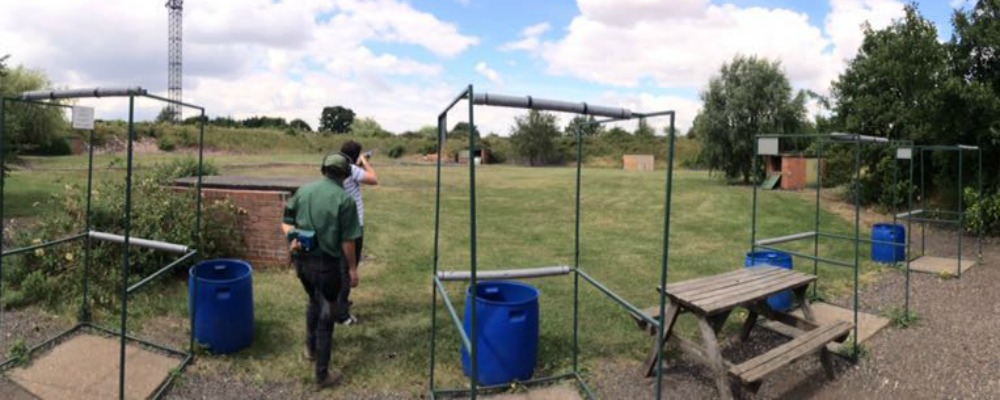 "You can hear John's professional opinion in the videos we took. We were really surprised" Martin adds "We're still going to go back and improve on our scores, though… practice makes perfect!"
Fancy yourself as a hot shot? Hitting targets from a distance using a tool, be it with a bow and arrow or a rifle, is a terrific buzz and pretty addictive so check out any of our great experiences here