Christmas Quiz and Wow Factor Experiences
Halloween is over and carved pumpkins are so last month. We're all about CHRISTMAS and have just launched our fantastic Christmas quiz – get involved to find out if you belong on the naughty or the nice list. We have 15 prizes, ranging from a lump of coal (yes really!) to a supercar driving experience (and 13 other goodies somewhere inbetween).
Now we have planted Christmas firmly in the forefront of your mind, how about we bounce around a few ideas to inspire you towards the perfect Christmas present? We have Christmas covered, with experiences which won't fail to impress when unwrapped on Christmas Day. Read on and say wow!
Driving an F1 Racing Car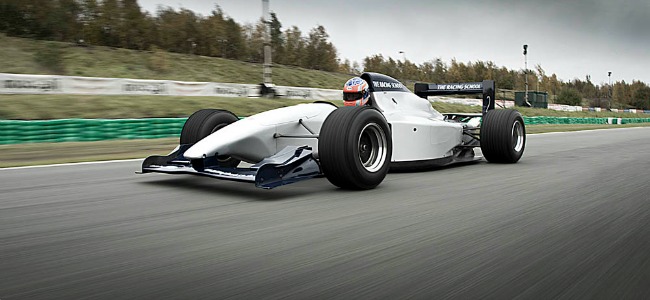 Trying to find a gift for a driving fanatic? What's better than the UK's only Formula 1 driving experience, with the chance to drive six miles behind the wheel of a Ferrari and Aston Martin, as well as 10 miles driving a Ford Formula, Formula 3 and the 1996 Italian Forte Corse or 1994 Arrows. This gift is sure to provide a huge adrenaline rush for whoever receives it.
 Zero Gravity Flight from Russia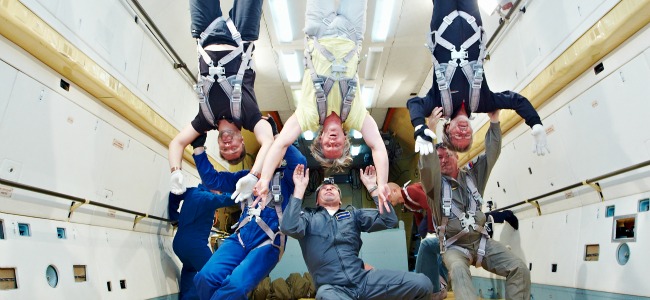 Know a budding astronaut or someone who just likes to feel the rush of blood to their head? This zero gravity flight from Russia offers the chance to feel like a genuine astronaut. The MDK zero gravity flight is a once-in-a-lifetime opportunity to experience weightlessness. Feel the force of gravity, experience over five minutes of weightlessness and tour Russia's world-famous Star City, home to the world's largest centrifuge. This is a present that is truly out of this world!
Luxurious Break for Two at Spitbank Fort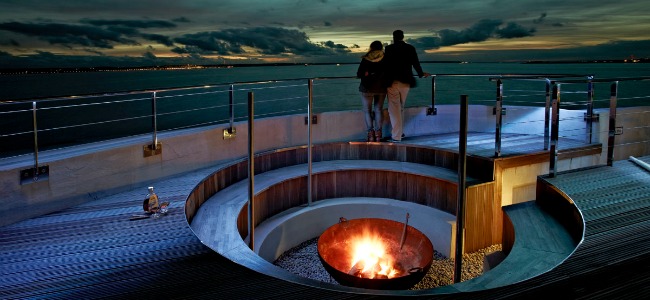 Buying for someone who likes to travel or who is always looking for the next unique place off the beaten track? Give the gift of a night of secluded luxury at Spitbank Fort which boasts unrivalled views and exceptional accommodation. With facilities including a rooftop hot pool, sauna and sun deck and the stay including a tour, lunch, dinner and a luxury hamper, this present is sure to impress and ensure you make their Christmas card list next year.
Luxury Treehouse Stay for Two
Treat a beloved couple to the Treehouse Studio Suite at Chewton Glen, nestled in woodland among 130 acres of grounds. The treehouse has a beautiful suite with an outdoor hot tub on a woodland terrace, boasts a king size bed, seating area and a marble bathroom with free standing bath. Our experience includes a dinner hamper in the evening and breakfast hamper the next morning. This chance to escape is so tranquil, you'll be wondering whether or not to keep this one to yourself!
A Champagne Balloon Flight for Two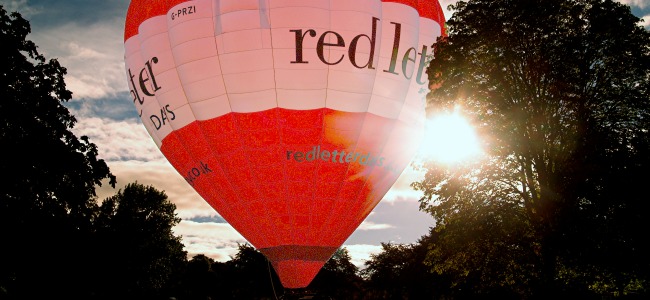 For an exclusive joint gift or for a present that you can enjoy too, hot air ballooning is certain to impress. With 360 degree views of the British countryside spread out below and a glass of champagne each at the end to toast the adventure, what's not to love? Whoever is lucky enough to receive this present will find their excitement hard to keep grounded.
A Helicopter Tour of London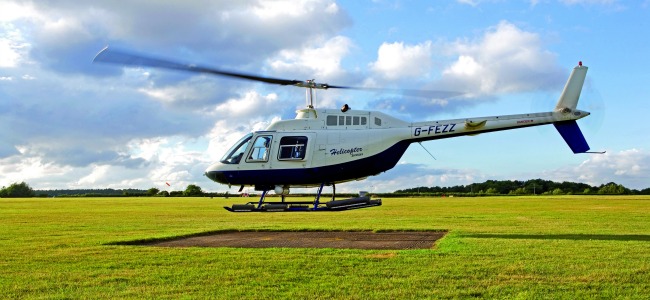 Looking for a gift for a fearless, adrenaline junkie? Then why not give them the gift of flying above London at 1,500 feet for a chance to see the city from a spectacular vantage point during this 30 minute helicopter tour of London. Fly above some of the capital's iconic landmarks including the O2 arena, Tower Bridge and Buckingham Palace in a Jet Ranger helicopter. This spectacular present is one they will not forget in a hurry!
If you're all wowed out, take our special Christmas quiz to find the perfect present for the naughty and the nice!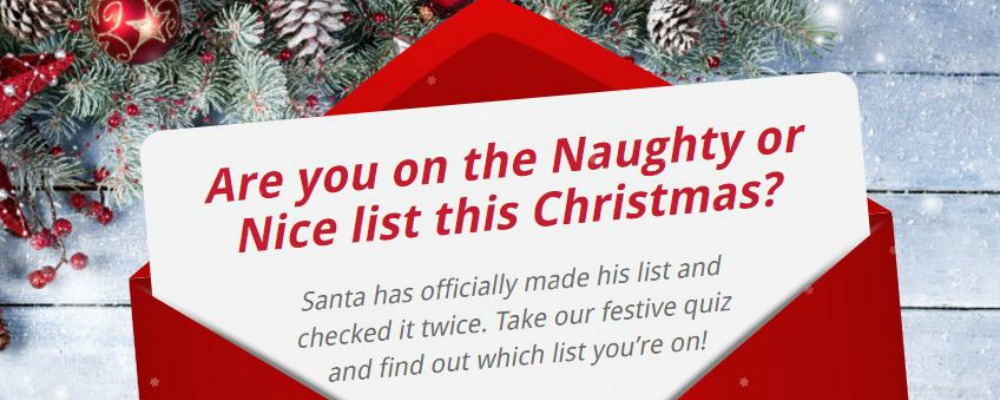 Images: RLD and Christmas.isalmost.here via Instagram