#MakingMemories – The Best Shared Moments with Parents
At Red Letter Days, our business is all about providing memorable experiences for friends and family to share. The team here on the blog often invite their loved ones on experiences, like when Brooke took her mum for gourmet dining at The Benefit and the York and Albany.
That spirit of giving back to our parents is what makes Mother's Day or Father's Day so special. But why keep the spirit down to two days? Seems far too insignificant for the remaining 363 days of the year. AND it doesn't always have to be material.
Precious moments spent with parents live on past the cards we send on Mother's Day, blog posts about family holidays and those Instagram pictures of a three-course meal with dad. Yet, reminiscing and remembering the good times out loud is something we don't do enough of, especially with those who sacrificed a lot to bring us into the world.
#MakingMemories
#MakingMemories is a celebration of the best memories we have shared, including ones with our mums and dads. Those special memories all go towards helping define us as the people we are today.
To start off the reminiscing, we asked five bloggers what their best shared moments were with their parents. Here is what they said:

Milly Youngman from mini-adventures.com

Haydy Squibb from squibbvicious.com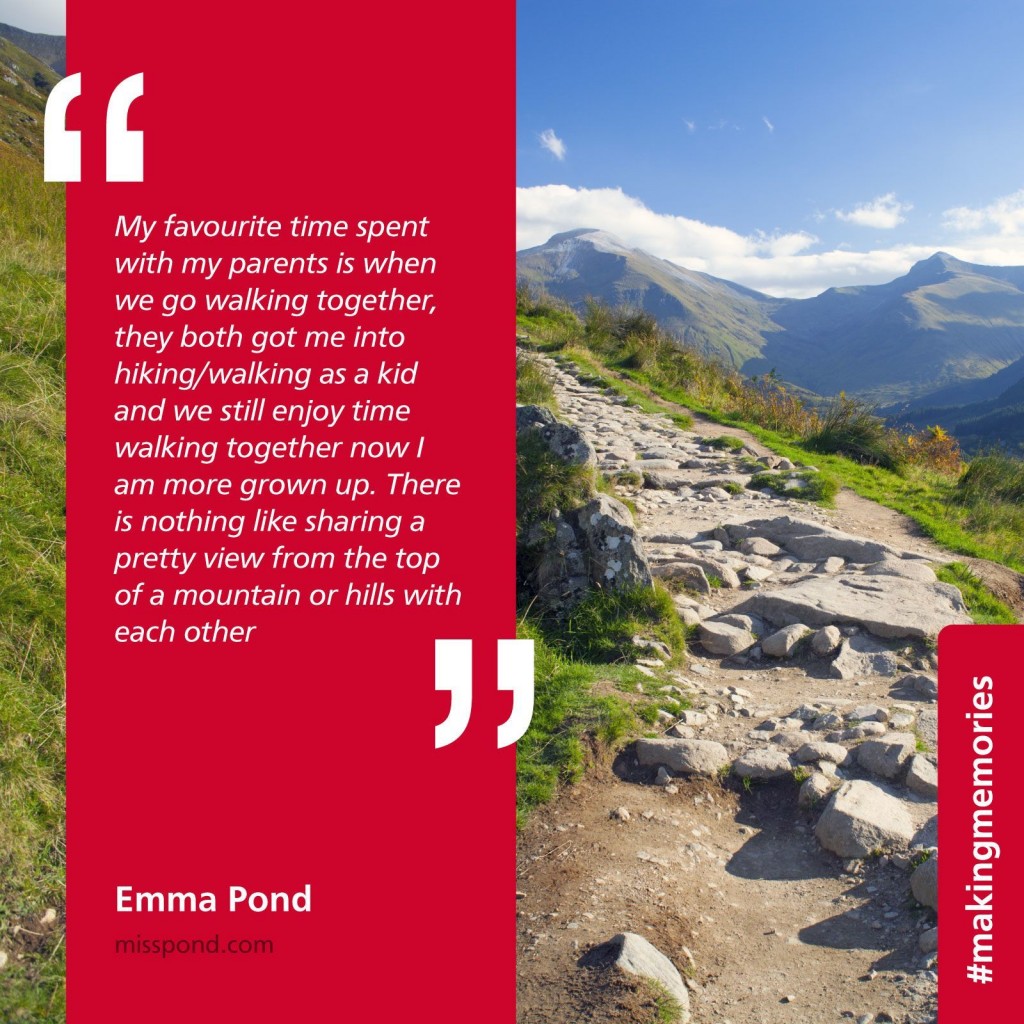 Emma Pond from misspond.com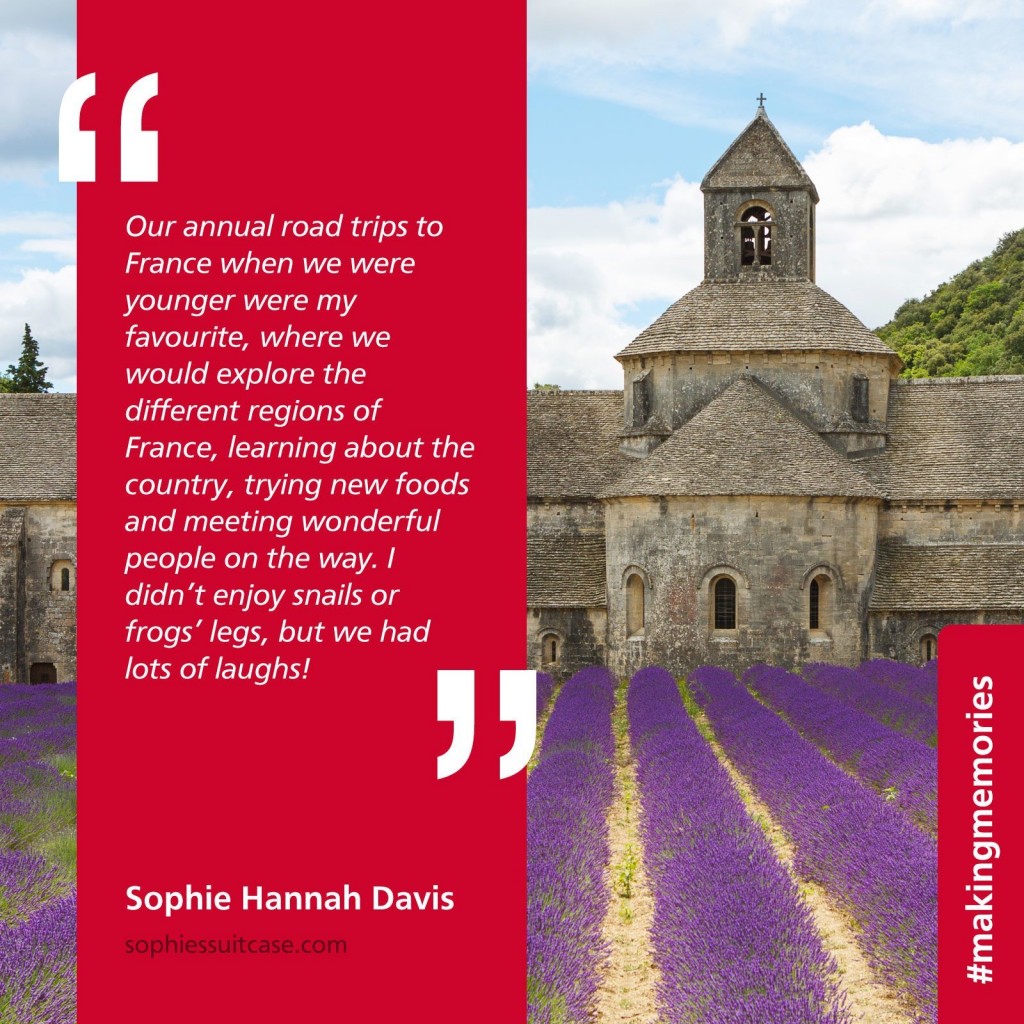 Sophie Hannah Davis from sophiessuitcase.com

Georgina Goodman from georginadoes.co.uk
Thank you so much to all the bloggers who took part and, thank you, mums and dads, for all the good times. If you have a family memory you'd like to share, comment below or post using the hashtag #MakingMemories.