Not long ago, our esteemed colleague Kara enjoyed a relaxing spa break in Reading, with a stay at The Holiday Inn – home to Esprit Fitness and Spa. Read on to find out how she found it…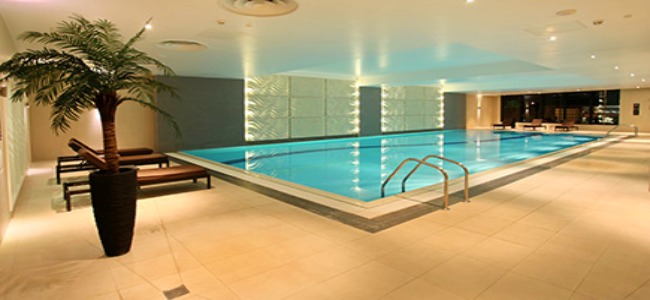 "When we arrived at the hotel, the staff were really friendly and welcoming, which made me feel at home instantly. They knew exactly what was included in our  package and made sure we were aware of the timings for dinner, breakfast and the spa treatments – we were even offered the option to extend our check out time to 2pm, free of charge.
Our room was nice and cosy, with everything we needed for a comfy overnight stay.
Dinner in the evening was lovely. There was a very good choice on the two menus and the waiter did everything he could to make sure all our needs were catered for. Right next to the restaurant was a small bar so after dinner, we kicked back and had a few drinks.
The spa was great, as were our treatments (we both had a back, neck and shoulder massage). The pool was a good size, the sauna was lovely and all of facilities were very clean.
Although the city centre is close, the area around the hotel is pretty quiet, so for a one night spa break in Reading, it was absolutely perfect."
Thank you Kara!
Are you in need of a little TLC? Take a look at our relaxing range of pamper and spa breaks.
Images: RLD.