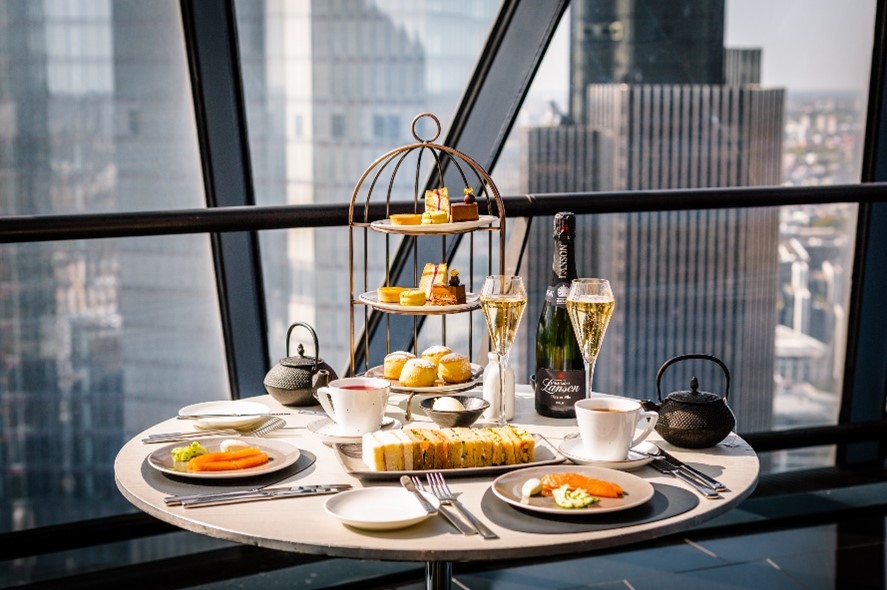 A sky-high interview with Searcys at the Gherkin
Walking into Searcys at the Gherkin you'll be in awe of the panoramic views across London and huge glass dome roof, providing plenty of light and atmosphere that rivals any restaurant in the Capital. From the menu, wine sommelier, outstanding service to the incredible views, Searcys at the Gherkin is a real treat for any special occasion. We were lucky enough to speak with General Manager, John Short to ask him a few questions about the restaurant and get some tips into some of the best foods and wines on the menu.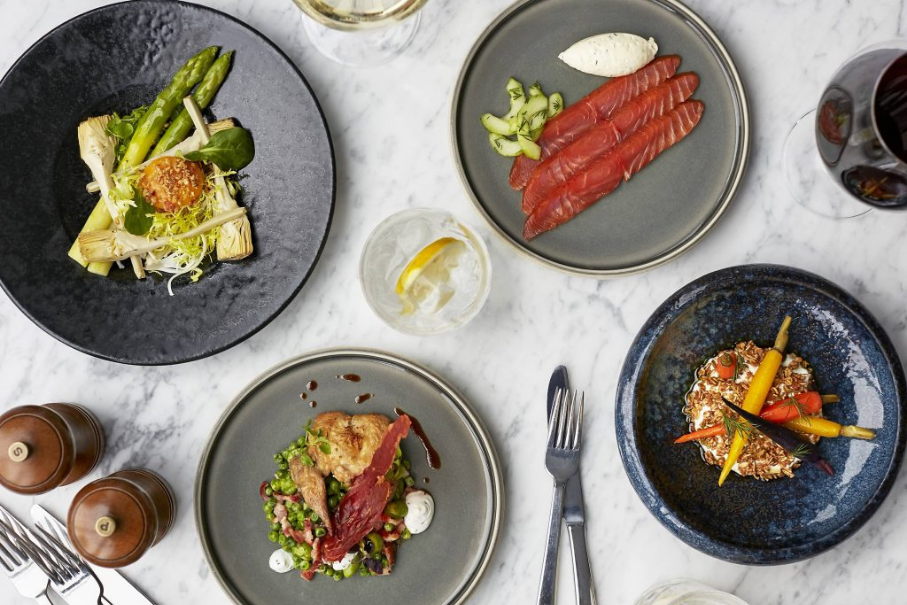 1. Can you tell us a little about Searcys at the Gherkin?
Searcys has been at the Gherkin for over 14 years. Home to one of London's first skyscraper restaurants, Helix, on top of The Gherkin's levels 39 and 40 has been a London iconic place to entertain and be entertained, offering stunning 360-degree views of the Capital. Set to the backdrop of spectacular panoramic views, the menu focuses on the best of seasonal produce and ingredients. In celebration of all that makes London great, Searcys will pay homage to the markets across the Capital, with dishes inspired by iconic food markets such as Billingsgate and Borough Market.
2. Do you have any well-known chefs that work at your restaurant?
Over the years we have hosted the likes of William Curley, Mark Hix and Great British Bake-off's finalist, Ruby Bhogal as a few names to mention, amongst many others.
3. The panoramic views are incredible! Do you have a favourite view of London from the Gherkin?
Is has to be looking down on the river from Level 40, with the sunset reflecting off Canary Wharf buildings.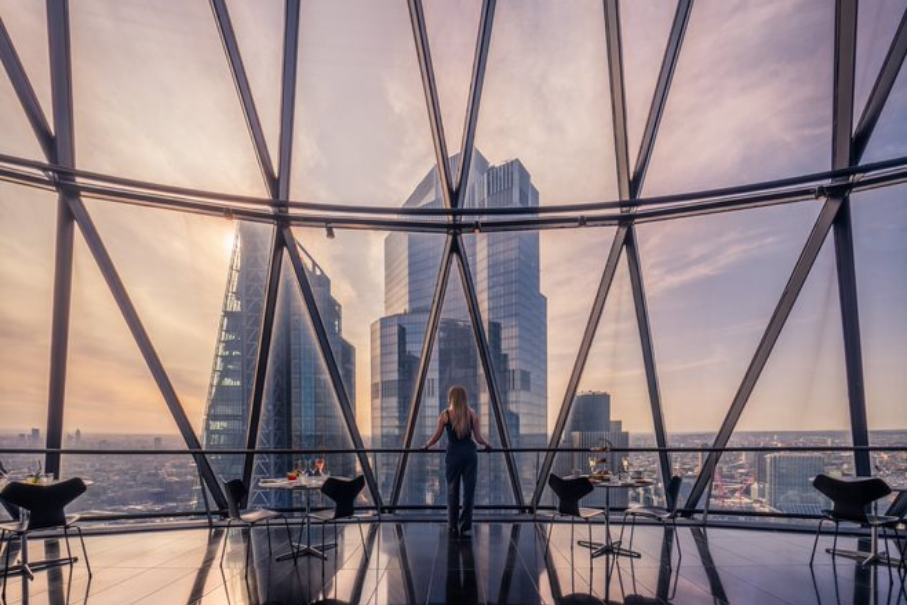 4. We know you serve brunch, lunch and right through to dinner. What would you recommend is the best time to come to Searcys at the Gherkin?
Any time of the day – early evening is a sublime time to take in the views sipping champagne with an early dinner.
5. That does sound like a lovely dinner setting. What is your most popular dish?
It has to be beef – braised Hereford beef with caramelised shallots, creamed parsnips and crispy alliums.
6. We loved the wine sommelier who came around to pair drinks with our chosen dishes – such a special touch! How do you choose the wines you get in?
Our sommelier Gabriel Muru recommends – do choose a good selection of wines from different countries, from the Old World and New World. In Europe bring variety to your wine list with the new producers (e.g. Romania, Hungary and Greece), as well as the famous ones. Don't forget to add English sparkling producers – we love Nyetimber and small growers like Greyfriars and Horse Monden.
My discovery of the year is Sabastiani Cabernet Sauvignon from Alexander Valley in California. It is a full-bodied, bold red grown in a valley that brings freshness to the grapes. Goes fabulously with our beef. And of course, our famous Champagne list – from Searcys own signature Brut and Rose (now you can buy it online as well) to the amazing Grandes Marques like Perrier-Jouët, Taittinger, Laurent-Perrier – you can have such a variety of notes in a glass.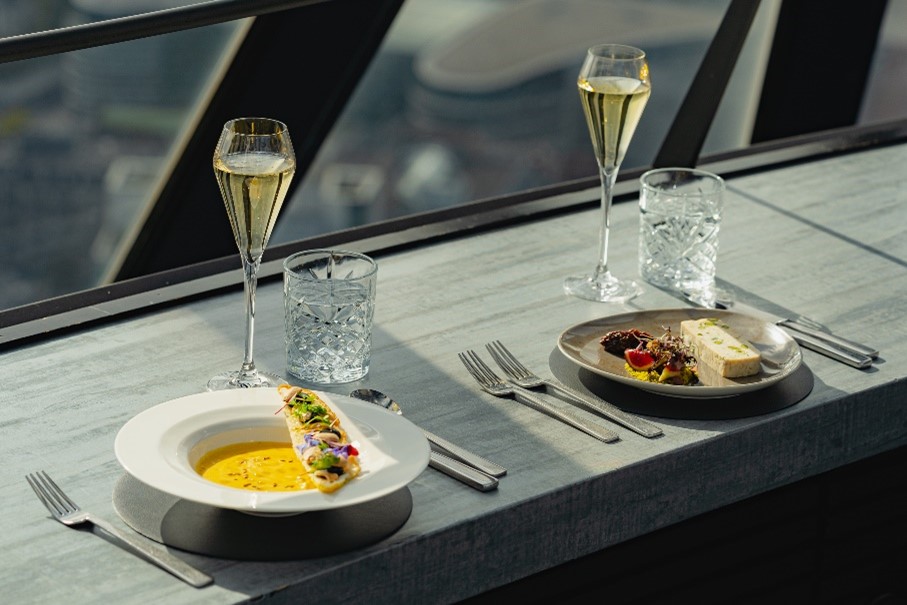 7. If you had the chance to pick a table of celebrity dinner guests, who would you select to join you and why?
To keep the conversation flowing we would love to invite the most amazing people from all paths of life – from sportsmen like Marcus Rashford, Luis Hamilton, Victoria Pendleton to culture, gastronomy and science figureheads like Tess Daly, Matt Tebbutt, as well as our legends Prue Leith and David Attenborough.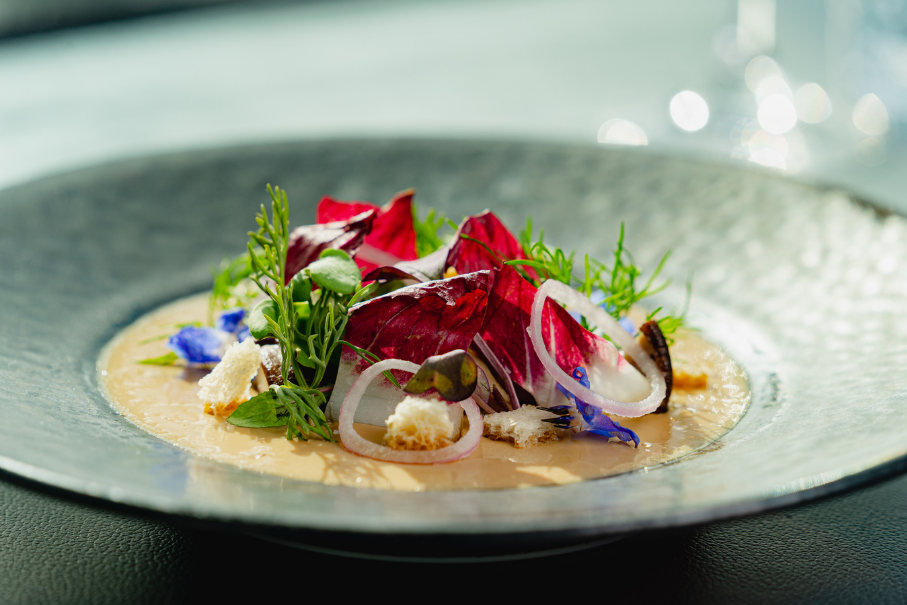 8. That sounds like a fun dinner party! Do you have any mouth-watering vegetarian dishes you can tell us about?
I love our aubergine and mozzarella tortellini, baked artichoke, Romanesco, sage and truffle dish.
9. We've got a brilliant voucher on Red Letter Days with delicious cocktails included in the package. What would be your cocktail of choice?
We love our Pink 75 – it is a gin-based cocktail with rose petal liquor Lanique and topped with Searcys Brut and a touch of Grenadine.
Shop Searcys at the Gherkin cocktail voucher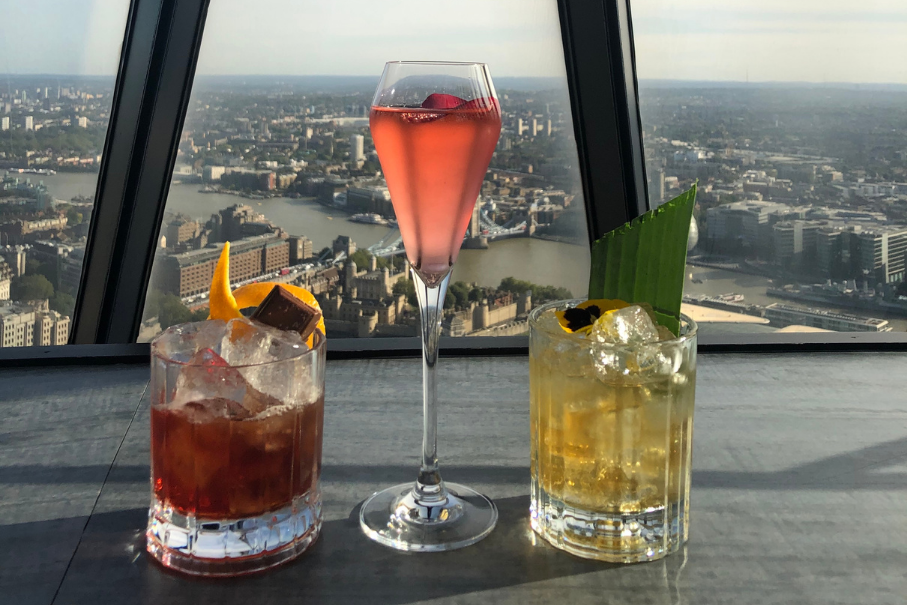 10. Wow – sounds delicious. Finally, a big thank you for treating the young carer family we worked with at Christmas to a delicious meal at home. They absolutely loved it! The meal you supplied looked incredible – can you tell us a little about what they had on their menu?
They enjoyed our delicious Hereford beef with chorizo-brazed lentils and heritage carrots and cabbage. For dessert, we had a selection of cakes from our afternoon tea menu: Apple crumble tart, Victoria sandwich, Chocolate, cherry delice and Stollen cake.
You can read more about how we teamed up with ex-Manchester United player, Patrice Evra and National charity, Barnardo's to surprise a London-based young carer family to a full day of incredible surprises here.
Shop our range of Searcys vouchers on Red Letter Days now, offering the perfect gift for Christmas and any special occasion. With now a longer validity on our Red Letter Days vouchers, you can let your recipient choose when they dine, ensuring it's the perfect time for all guests.