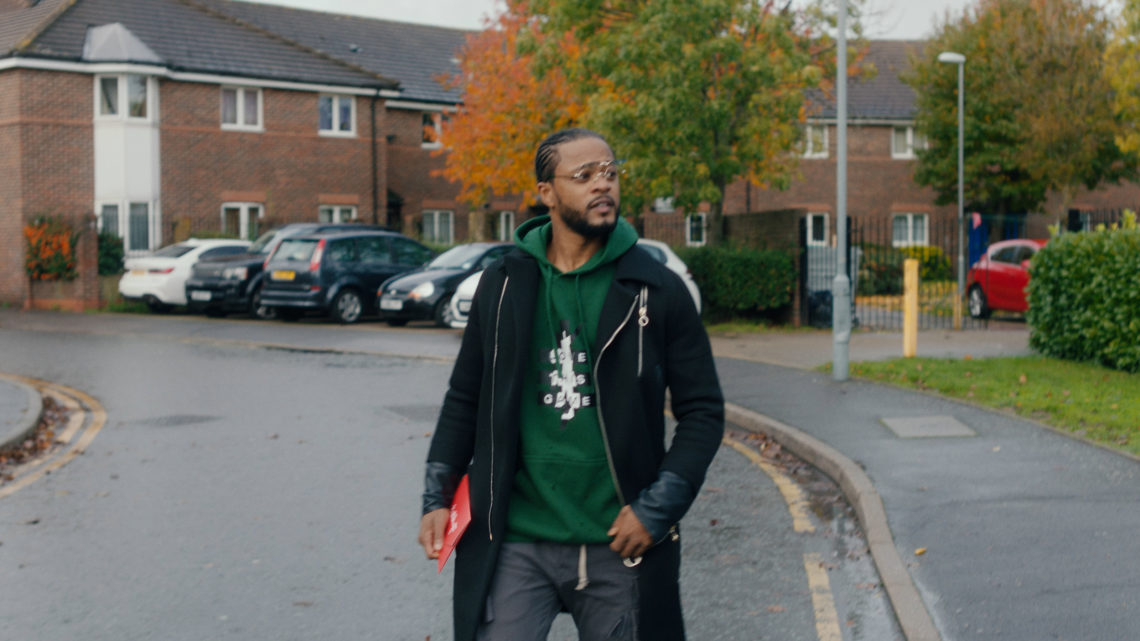 Christmas comes early for a young unsung hero
Did you know that there are 800,000 young carers in the UK today? At secondary school age, these children look after at least one relative with disability, illness or mental health condition – sometimes spending up to 30 hours a week on care.
Meet Young Carer, Ian
Ian, age 16, from London is just one. Since the age of 13, he's been a full-time carer for his mum, who suffered a posterior circulation stroke, and his younger brother, who has autism. Every day, and without hesitation, Ian manages household chores from cooking meals to cleaning and tending to his brother, on top of his busy school schedule.
"I'm very proud of Ian for what he's done, and what he is doing is a massive, massive sacrifice," says his mum, Drucilla. "He's had to take on a lot of responsibility. When he helps, he doesn't look for a reward, which is amazing."
This Christmas, Red Letter Days wants to shine the light on unsung heroes like Ian. Together with children's charity Barnardo's, we're surprising young carers with experiences to make their dreams come true.
And for Ian, that meant a day of supercar experiences with one of his own heroes – former Manchester United captain Patrice Evra.
Meeting one of his idols for an unforgettable day
Ian is a big Manchester United fan, but he never expected his favourite team's former captain to show up at his door. Through the #MakingMemories campaign, that's exactly what happened.
Patrice was really excited to meet Ian. "This year, we've heard many inspirational stories of how people have helped others, so when I was invited by Red Letter Days to help celebrate one of the nation's unsung heroes, I didn't think twice," he said. "It was so great to be part of Ian's memorable day and surprise him with a supercar racetrack experience. What he does for his family all year round is truly inspiring and he deserved every minute!"
The surprise didn't end there. Patrice opened a big red envelope to reveal that he and Ian would be heading off for a day of thrills the two would never forget. The pair headed to Brands Hatch, one of the top UK race tracks, where Ian got into the passenger seat of two iconic supercars, including a Ferrari, for a spin around the tracks.
Patrice looked on as his young friend flew around the circuit with a qualified instructor. "It was scary at first, but after the first few times I got used to it," said Ian, with a big grin on his face. The entire experience was carried out safely in October, following government guidance on Covid-19 restrictions.
To end off the special day, Red Letter Days sent a hearty three-course dinner to Ian and his family. Local restaurant, Searcys at the Gherkin, had the meal prepared by one of their top chefs, and the three were able to dine safely from the comfort of their home.
Making memories this Christmas
Experience days make for unforgettable gifts, and we're grateful that we are able to give something back to those who give so much.
"It was fantastic to be able to treat Ian and his family to a special day the best way we know how, with memorable and once in a lifetime experiences," says Dan Mountain, CEO at Red Letter Days. "We want to raise awareness of just how many young carers there are throughout the UK and the amazing work they do, day in day out."
This campaign – and Ian's day out – is in aid of the incredible children's charity run by Barnardo's. Last year around 300,000 children, young people, parents and carers were supported by Barnardo's through more than 1,000 services across the UK, including young carers.
We're delighted to be partnering with them and their Kidsmas campaign, which is raising funds and giving support to children across the UK, so that they can have a happier Christmas and a brighter future. After all, Christmas should be a magical time for every child. Red Letter Days is gifting a number of experience days to youngsters like Ian, as well as making a donation.
"We are so grateful to Red Letter Days for providing the most incredible half-term experience to our young carer, Ian," says Lynn Gradwell, Director at Barnardo ' s UK. "To spend an exciting day whizzing around a race car track and being cheered on by a football star is something which few of us will ever experience. I would like to thank Red Letter Days, our colleagues in fundraising and all of our staff at the Wellbeing Hub for making this happen."
If you would like to learn more about the #MakingMemories campaign, or donate to the Barnardo's Kidsmas initiative, you can visit:
https://www.redletterdays.co.uk/making-memories