Five Polite Responses to an Unwanted Gift
Even if you think you have been given the worst present in the world, it isn't fair to make the giver feel bad about it. To avoid causing any offence this Christmas, we've come up with some alternative ways to respond to such a gift. Of course, there are times you can tell in advance when a gift is not up to expectation…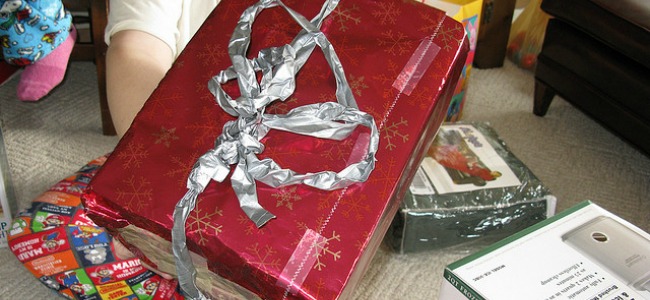 They say it's the thought that counts, but that still doesn't stop us from feeling slightly aggrieved when we receive a gift we don't really like. Gut reactions run from "how old do you think I am?" to "what on earth am I going to do with one of those?". However saying so out loud is deemed to be inappropriate.
1. State what the gift is
The trick is to sound as excited as possible, although there can be a fine line between enthusiasm and sarcasm. It may take a bit of practise but simply stating what the gift is can be marginally better than an awkward silence.
Example: "Oh look, novelty salt and pepper shakers! These will definitely be an amusing talking point at my next dinner party"
2. Think of something positive
Even if you absolutely hate the present you've just unwrapped and have no intention of ever using it, having a few positive comments can get you out of a pickle.
Example: "Thanks Grandma – pink is my FAVOURITE colour and just because I'm 26 years old doesn't mean my bedroom should not look like the one I had when I was seven."
3. Compliment the giver
We all love receiving a compliment, and even if it's not entirely (or not at all) the truth, saying something nice about the giver can direct focus away from any dodgy gift.
Example: "How did you manage to find this Uncle Richard? It must have taken you ages to get something so unusual!
4. Say how you'll use it
You may need to stretch the truth a bit here but thinking about how you can use the gift can help you show the giver how thoughtful they have been.
Example: "This is great Mum. I've been saying for months that I wish I had something to hang my keys on."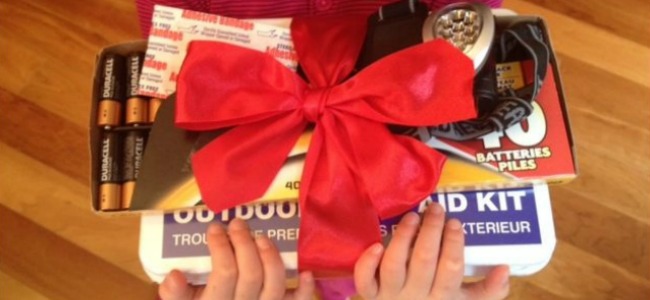 5. Pretend you already have one
Ok, it might have to be a bare-faced lie, but telling someone you already have the item is a great way of reacting to an unwanted gift without upsetting anyone. Hopefully you'll then hear the magic words, "I'll give you the receipt so you can exchange it for something else" – result!
Example: "Oh I'm so sorry Aunt Mary but I've already got the exact same thing at home. I don't think I need another leopard print onesie."
Finally…
Just in case you're still in any doubt about how you should react to an unwanted Christmas gift this year, here are a few things that you should definitely not say:
"Do you still have the receipt?"
"Where is the nearest charity shop?"
"Can I just have money or a gift card next year?"
"I hope I can still remember my eBay password"
"Is this some kind of joke?"
"Thanks, but no thanks."
We're here to help you choose a gift experience your friend or loved one will cherish – but if you're not sure what they'd like, why not let them decide with one of our gift vouchers
What's the worst Christmas present you've ever received?