As we mentioned (just a few times), just over a week ago it was our 25th birthday. Now that the balloons have been popped and the cupcakes eaten, we thought we would share just a few pictures of our party!
Our very talented colleague Harriet made this incredible chocolate Guinness cake with cream cheese icing and the equally talented Lucy made vanilla flavoured cupcakes.
We all gathered in the kitchen to toast our milestone birthday.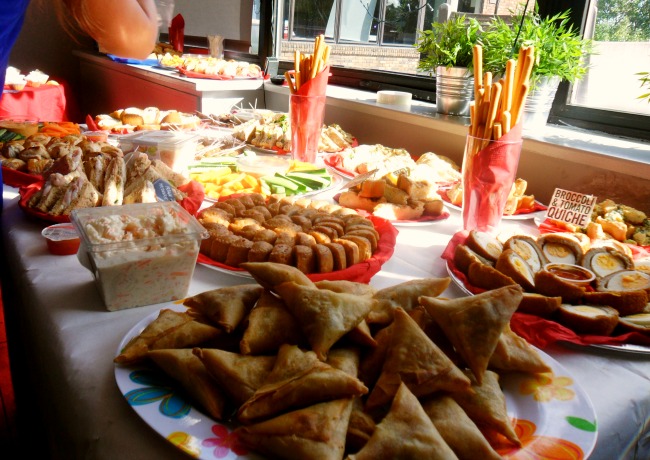 The food was picnic themed – samosas, pork pies, scotch eggs, sandwiches – our eyes may have been bigger than our stomachs.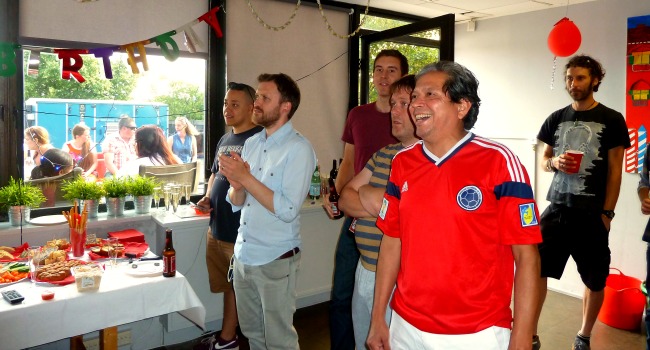 The World Cup quarter final between France and Germany was on, so the football fans were entertained.
A pretty impressive sparkler to mark the occasion.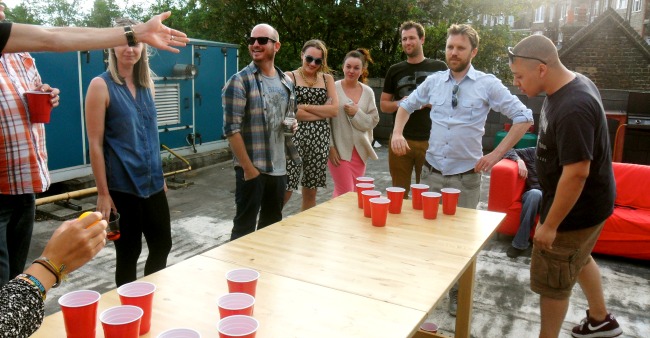 Luckily we had a sunny evening, so beer pong on the roof was in order once the football had finished.
Even though it was 10 days ago, we think it's worth saying once more…
HAPPY BIRTHDAY RED LETTER DAYS!