What Does Your Cup of Tea Say About You?
It's no secret we're utterly fana-tea-cal about Afternoon Tea. And while we've carried out extensive research on the way that Brits eat their scones or hold their cup of tea, we've never asked the most evocative questions of all: what shade is your tea? And what does that say about you?
So, coffee lovers step aside and tea fans step up; allow us to peer into your soul with our fail-safe tea test (patent pending). Take a look at the warming brews below and decide which one best matches your own tea-to-milk ratio preference. Then scroll down to find out what your choice reveals about you, and which of our gift experiences we think is just your cup of tea.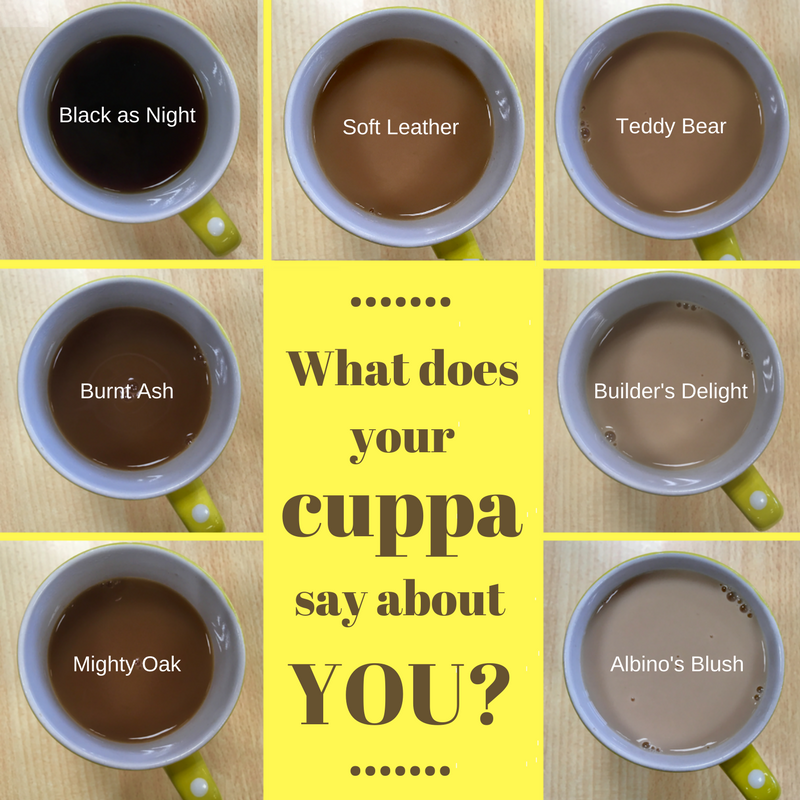 I Like It Black As Night
Did you choose the darkest tea? Only the truest tea-lovers go sans milk. It's a no-nonsense, quick to make, zero calorie drink that also happens to be vegan. The sort of person who drinks this beverage doesn't have time to wait around; they're most at home on a Driving Experience Day, speeding around a circuit at unthinkable speed and yelling, "MILK IS FOR SOFTIES!" out of the sunroof.
Give Me Burnt Ash
Just a drop of milk is all you need in your mug. Throughout the week, you use so little milk that you find the carton has gone sour before you can finish it. You rely on your cup of tea to give you a caffeine boost that will keep you afloat throughout the day, which is why our Flying Experiences have your name all over them.
Mighty Oak Or Nothing At All
You favour a good strong liquid with a deep brown colour. You're wise to the benefits of tea's antioxidant polyphenols and you exercise admirable restraint when it comes to adding milk. You've clearly got your feet planted firmly on the ground. Walk those sensible feet over to our Short Breaks and treat that smart brain of yours to a brand new adventure in a far-flung corner of the UK.
I'm All About That Soft Leather
This medium-strong, medium-milky cuppa indicates that you've got a bit of dark and a bit of light to you. You cackle disturbingly at gory horror films but you're also easily distracted by kittens. Life is a constant tussle between the darkness and the lightness in your soul, which is why you're best suited to Days & Nights Out. Jekyll-and-Hyde it out until you land on your perfect activity.
Cosy Is Best For This Teddy Bear
If you like your tea fairly milky, you're cuddly, cosy and will stop at nothing to score a hug, whether that's from Mark in Finance or that stranger's mangey dog waiting outside the off licence. You've got so much love to give, it simply will not be suppressed! When it comes to activities, sharing is caring. Our Gift Experiences for Couples were made with you and your favourite snuggle buddy in mind.
Make Mine A Builder's Delight
We're getting into milkier depths now. A naturally sweet, drinkable and easy-going cup like this points to a drinker who loves to be pampered.  A tea any stronger than this is just too real, man. Take time out with one of our Pampering Gifts, a teacup of uber-beige tea by your side, and you've got the makings of the perfect relaxation session.
Pale And Interesting As An Albino's Blush
A uniquely distinctive drinker, you like your mug to contain more milk than tea. Your bones are strong and mighty from all that calcium, like a feared medieval warrior. Creamy flavours get you excited, which proves you're a diehard foodie, not content to accept the average tipple. Our Food & Drink Experiences are right up your street. Go on, have a browse and find some more unusual teatime ideas, ya big weirdo.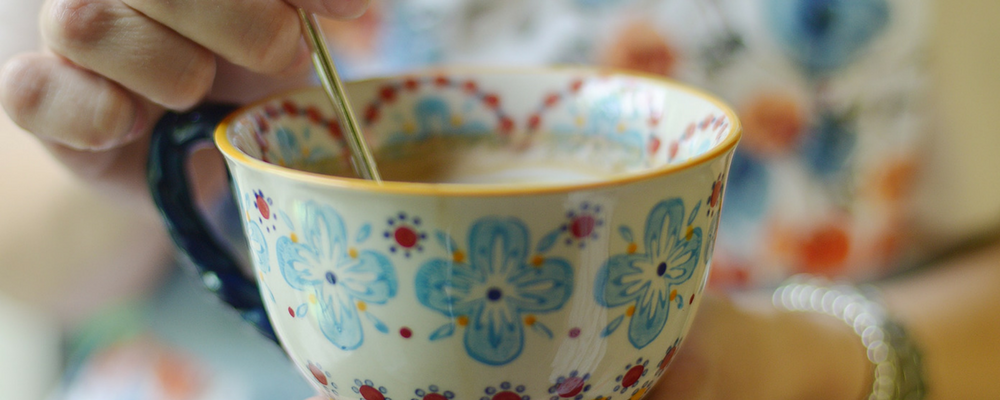 Find out more about how your fellow tea drinkers take their cup of char, and how they like their afternoon tea, by visiting our comprehensive blog post How Do You Pronounce 'Scone'? (And Other Afternoon Tea Debates).
Images are Red Letter Days' own and courtesy of  Loli Clement on Unsplash