Things We Love About Christmas
With Christmas fast approaching, things are in full festive swing at the Red Letter Days office. Desks groan under the weight of sugary mince-meat snacks, a glittering tree welcomes guests and gaudy jumpers have been retrieved from the back of wardrobes (where, arguably, they should stay). The celebratory mood is contagious, bolstered by London's recent blizzards, and people are already dreaming about gravy-soaked dinners chased with prosecco and charades.
In honour of this extra-special time, we asked our management team what they love most about Christmas. From nights tucked up in front of a film to full-blown family affairs, the list is overflowing with festive cheer! 🎅
 📚 

Issy: Publishing

 📚 
"Watching Christmas movies with a duvet on cold days. There are so many great ones and I never get bored however many times I see them (Elf – I know nearly all the words now, Bad Santa – nothing better than when Santa goes wrong, It's a Wonderful Life – black and white classic). But there are also zillions I have not yet seen and I try and choose a few each year. I have still not watched a single Die Hard, or Home Alone 2 all the way through.
Giving gifts. I get more excited than the people to whom I am giving. I had a friend and we competed each year to give one another the worst/tackiest present ever (see below!).
Pushing aside my 12 0'clock rule which applies the rest of the year (unless you have been up all night) so I can drink alcohol at 11.59am or earlier if I want 😊".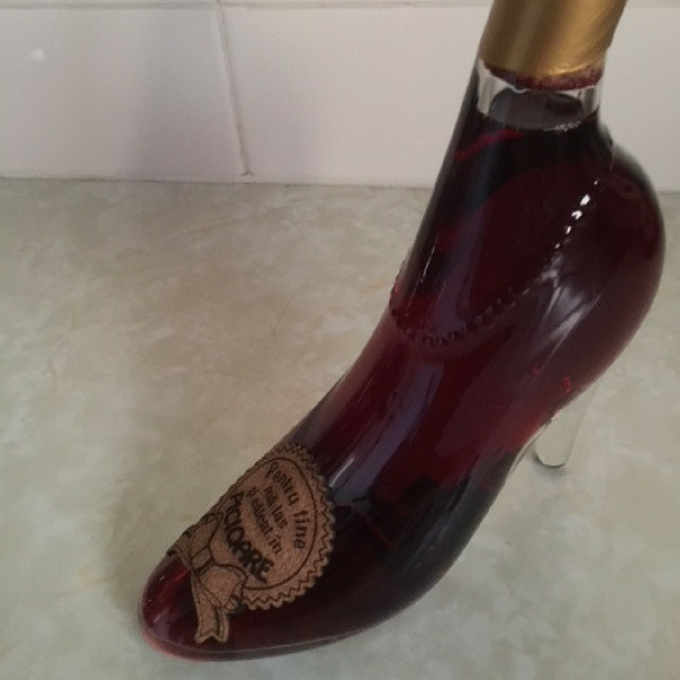 🖥 

Ed: IT

 🖥 
"One of my favourite films of all time is 'It's a Wonderful Life' – and Christmas is the only time of year that I can legitimately watch it. It makes a nice change from the endless stream of Disney films my kids usually make me sit through".
 💼 

Andy: Brand and Partnerships

 💼 
"Christmas has historically been a special trip with the family to Cape Town to spend it in the sun with my parents, having an awful lot of fun in sea and sand, not snow (or rain) – and miles away from grey Britain!
This year we'll actually be here in the UK but I'm looking forward to ruling the kitchen – and the wine fridge! The main culinary goal is not to let the mother-in-law go anywhere near the vegetables or meat because she's not happy unless it's all cooked to oblivion. Also, with two young kids, it's obviously more about them and watching them bounce off the walls with excitement, which they are already doing every day.
They are still of an age where they believe in Father Christmas too which is just wonderful to experience – from writing their pressie wish-lists (already written and posted to Lapland) to their faces on Christmas morning when they see the presents delivered by Father Christmas – and the mess he and his reindeers have made of the living room! You just can't put a price on witnessing that, it's very special."
 📞 

Mo: Customer Service Team

 📞  
"What I love most about Christmas is buying my team all advent calendars, starting department competitions to see who is the most creative Christmas genius and winning the competition once again as a team! As we extend our hours during this period, we are open every day for 35 days so it feels like we live here but we all push and motivate each other and have as much fun as possible and make the most of Christmas period! We love Christmas in the CST and try to infect everyone else with our Christmas spirit."
 📨 

Joshna: Online Marketing

 📨  
"I love how at Christmas everyone comes together – whether it's doing something nice for others (by giving a gift or taking time to help/volunteer) or by just being around family and friends knowing how much it means for them. For me, it's the little things that make a difference rather than the elaborate gestures. Plus I love all the Christmas music/films and food."
📱 

James: Corporate

 📱 
"For me, Christmas lost its sparkle from about the age of 12. Father Christmas was a made up story, I only wanted cash to spend in the sales and I was more interested in going out with friends than celebrating the festive season with my family.
That all changed ten years ago when we had our first child. Christmas was instantly magical again! I now have three children and to see the excitement on their faces in the run-up to Christmas, to watch Christmas films together with hot chocolate and marshmallows and to hear their laughter every morning when we come downstairs to see what mischief our Christmas Elf has created while we were sleeping has really transformed how I view the festive period.
So… in a nutshell, the thing that I love most about Christmas is sharing it with my wife and children and seeing just how much joy it bring to their little faces. Cheesy I know but very true."
💰 

Boycey: Finance

 💰 
"Christmas is epic! Family, friends, laughs, beer & wine and just cool vibes! 😎"