Things to Do on Father's Day
With Father's Day a mere two days away, we're sure you've managed to grab a novelty card and secure a memorable gift – but what will you do with dad to celebrate the big day?
Here are a few suggestions that might offer a little inspiration for things to do on Father's Day…
Enjoy a Family Meal
They say the way to a man's heart is through his stomach. Going out to one of dad's favourite restaurants or preparing a home cooked feast is sure to go down well – and it's a great way to get the family together.
Go on a Brewery Tour
For beer loving dads, a brewery tour is the perfect activity. In addition to sampling the brews and seeing how the final product is made, it's a great opportunity to enjoy some all important bonding time.
Throw a Party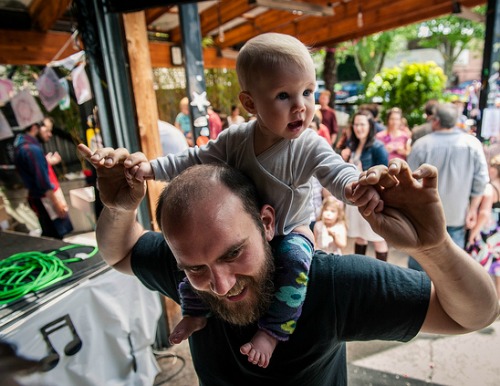 Everyone loves a party and this is a great way to host a combined Father's Day celebration. All you need is a house (and weather permitting, a garden!), some food, drinks, music and guests, and you'll have a truly memorable day.
Head Outdoors

Should it be a fine (or at least dry) day this Father's Day, heading out for a leisurely stroll might be the answer. From coastal hikes to leisurely river path stomps, there is a great selection of walking routes in every region of the UK. It's an ideal chance to get some fresh air and you may even come across a pub or two on the way!
Whatever you decide to do, we hope you have a day to remember…
Happy Father's Day!
Images: JessieHarrell, Ted Bigham, Dave Litcherman and Jim Linwood via Flickr