The Ultimate Christmas Shopping List
The festive season is officially here so it's time to start panicking about what Christmas shopping to buy from where. Twelve hungry members of RLD staff took on the grueling challenge of blind taste testing mince pies, Christmas cake, Christmas pudding, Prosecco and champagne from different retailers. We judged each product on taste, appearance and, of course, festive factor! Read on to find out which we decided were the best Christmas products this year.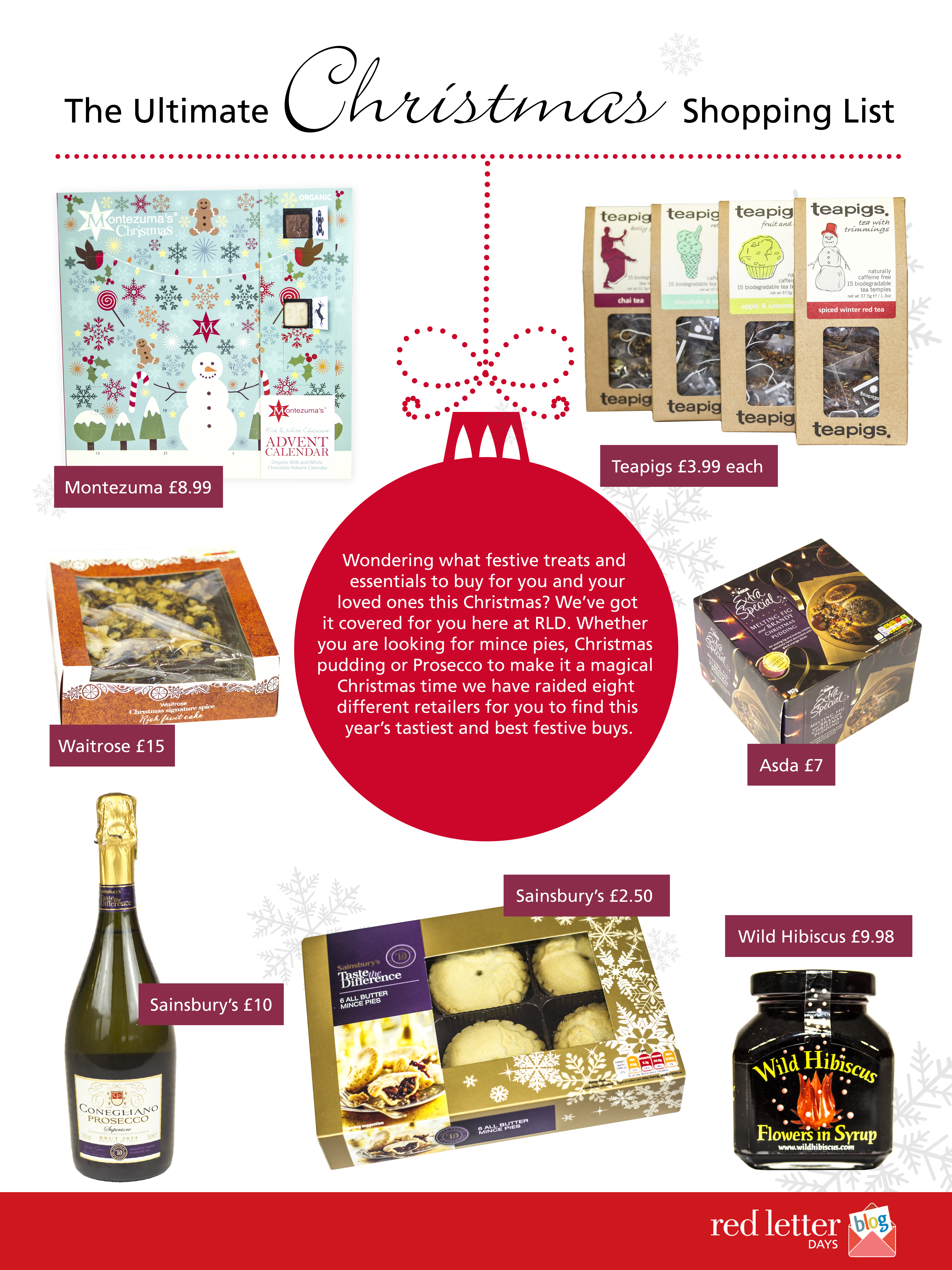 Mince Pies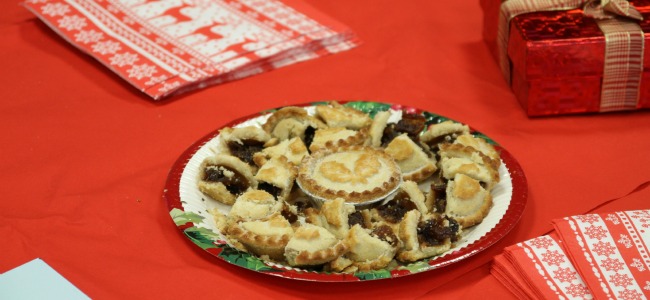 Everybody loves devouring crisp, filled, pretty mince pies throughout December and we sampled five mince pies from Asda, Sainsbury's, Lidl, Aldi and Waitrose. Coming top of the list were the Sainsbury's taste the difference all butter mince pies (£2.50). These mince pies were the unanimous favourites with all the tasters and everyone thought they had a perfect combination of balanced sweetness, with not too much pastry and a good amount of boozy mincemeat. Coming a close second place were the Asda extra special six luxury mince pies (£1.25) which were tangy with a thick pastry and a great Christmassy flavour.
Christmas Pudding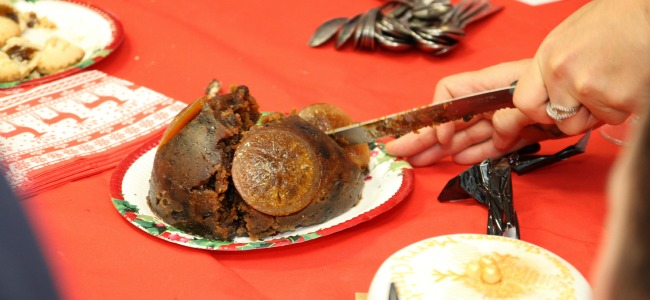 Christmas puddings are a staple part of Christmas traditions and we sampled a range of traditional and re-invented Christmas puddings from five supermarkets during the taste test. Top choice was Asda's extra special melting fig and brandy Christmas pudding (£7). This glossy Christmas pud was richly fruited with the tasty addition of brandy and fig syrup but our tasters didn't find it too rich and enjoyed the addition of sliced oranges and the orange flavour which added an attractive finish and depth of flavour. The Aldi specially selected 12 month matured christmas pudding (£5.99) came a very close second.
Christmas Cake
The winner of the Christmas cake section was the Waitrose Christmas signature spice rich fruit cake (£15) which was the perfect blend of a rich, moist, brandy-enriched fruit Christmas cake. The addition of the marzipan stars and the glace cherries were a welcome deviation from the more traditional Christmas cake. It was still dense and spicy like other Christmas cakes and had the perfect amount of brandy! The more traditional Asda extra special 3 month matured brandy-soaked Christmas sparkle fruit cake was the second choice of our tasters.
Prosecco and Champagne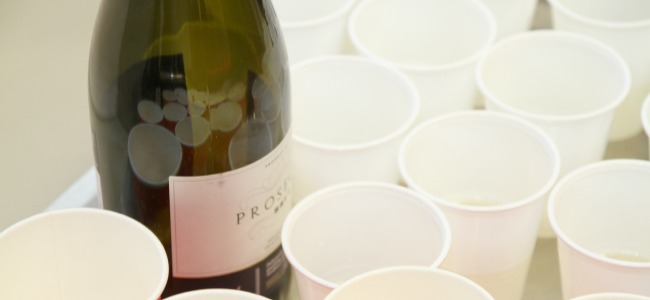 Christmas fizz was an inevitable favourite with all our tasters and we tried Prosecco and champagne from Sainsburys, Asda, Laurent Perrier and Waitrose. Winning the category was Sainsbury's Taste The Difference Conegliano Prosecco. The Prosecco was easy to drink, fresh and vibrant. The delicious apricot, pear and citrus flavours made the perfect light accompaniment to all of the Christmas treats we sampled. Spice up your Christmas fizz with Wild Hibiscus flowers which come from Australia and taste fantastic when mixed with champagne or Prosecco. Place a flower in each glass and watch the flower grow. You can even eat it after!
We Also Recommend…
Advent Calendar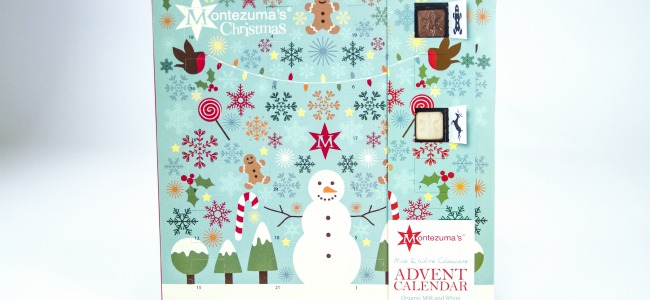 If all that hasn't filled you with Christmas spirit, check out the Montezuma advent calendar where the perfect amount of chocolate goodness awaits behind each door throughout December, along with a gorgeous little festive picture too. This advent calendar is the perfect treat for kids and adults alike to enjoy a chocolate countdown to the big day!
Tea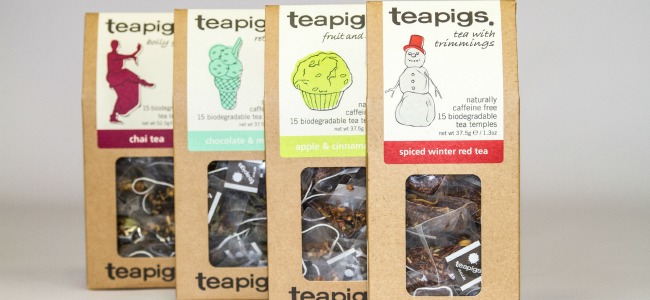 What could be more British than drinking tea in winter? Christmas flavoured tea is something Tea Pigs have down to a fine art. With apple and cinnamon, chocolate and mint and spiced winter red tea available specifically for Christmas, you can enjoy the festive feeling with your cuppa!
Let us know what you think of our recommendations and what your favourite Christmas food is!
Images: All RLD