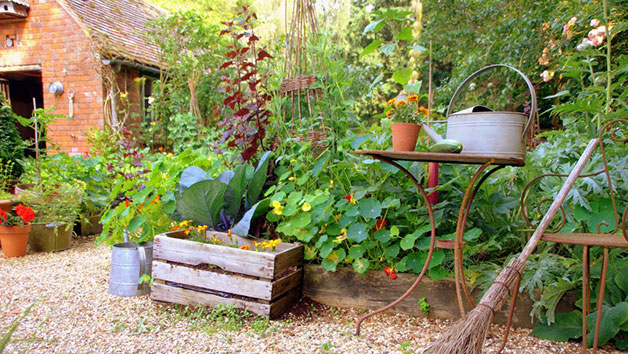 Sustainable gifts: 5 great Christmas gift ideas
Every day, more people, businesses and industries are doing their bit for the planet.
As you plan your Christmas shopping this year, you can give a gift that's friendlier on the environment too. And making a gesture to protect the natural world isn't as hard as you might think; Red Letter Days has hundreds of great sustainable gifts – and they don't compromise on fun.
Our pledge to protect the environment
We take sustainability seriously. That's why we're the first experience provider in the UK to offset 100% of our carbon footprint – including customers' travel.
In total, our impact equals the emissions generated by driving from Land's End to John O'Groats 136,271 times. And through a programme of reduction and mitigation, we've taken responsibility for all unavoidable environmental damage across the business.
By collaborating with credible climate solutions providers like South Pole, we're able to act with environmental integrity to protect communities, both locally and globally. Plus, we use e-vouchers and recyclable packaging with all our orders to further reduce our impact on the planet.
Gift safely with Red Letter Days
We're not just thinking about sustainability, but safety too. You can spoil your friends and family with confidence this Christmas, as all our experience providers have put extensive COVID-19 safety measures in place to make sure everyone is protected.
What's more, all our vouchers are valid for up to 20 months, so there's no need to fret if an event is postponed. And if there's any kind of complication, recipients can exchange their gift for another experience free of charge.
5 sustainable gift ideas for Christmas 2020
From animal encounters to extreme sports and even trips away, we have a huge selection of incredible experiences for a greener gifting season. Here are five sustainable present ideas for friends and family this Christmas.
1. Live the plant-based life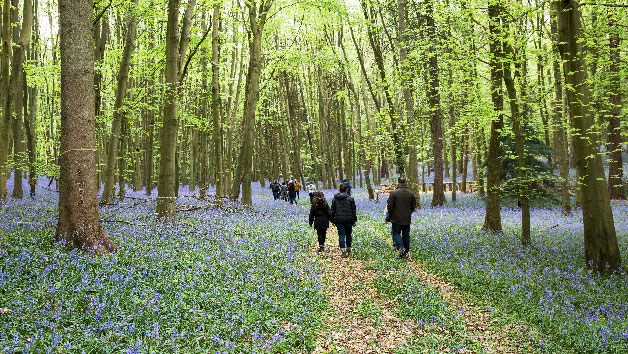 One in three of us has reduced or stopped our meat consumption, so there's never been a better time to celebrate all things plant-based with a fun and informative workshop. Go back to basics by foraging for food and watch as a chef whips up a meal with the gathered ingredients during the Hidden Woodland Feast For Two. Alternatively, you can learn how to become self-sufficient with an expert-led vegetable gardening course. Or, for those with creative flair, give the chance to design a living garden in a jar with a 90 Minute Introductory Mini Ecosystem Workshop with Prosecco.
2. Get back to nature
One of the best ways to appreciate the natural world in all its glory is to take part in a thrilling outdoor experience. If you know a pair with an adventurous streak, the Walk on Ben Nevis for Two is a great choice, offering the chance to hike Britain's tallest mountain.
To really get the blood pumping, opt for the 25 Minute Paragliding Adventure Flight for Two or the Axe and Knife Throwing experience – perfect gifts for any adrenaline junkie!
3. Get up close and personal with wildlife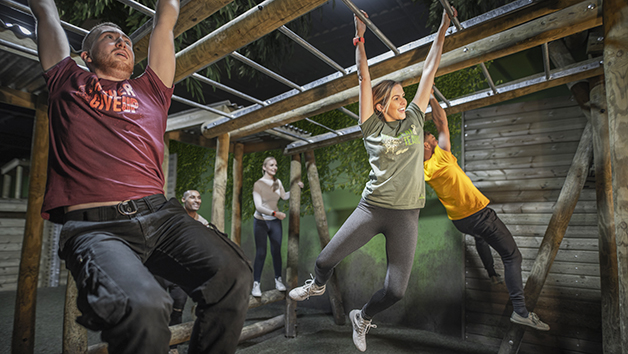 Know someone who loves spending their free time with animals? We have an exciting range of experiences for wildlife lovers. Give them the chance to come face to face with Black Tip Reef Sharks and other extraordinary creatures with an underwater activity like the Bear Grylls Dive Experience for Two. Or go for the Big Cat Encounter, which will let them hand feed the animals in a day they'll never forget.
Our selection of sustainable gifts allows you to come closer to wildlife, whether you go diving underwater or keep your feet firmly on stable ground.
4. Take a sustainable holiday
Give the ultimate sustainable Christmas gift: a trip away to a peaceful countryside location. You could go glamping, or even try our Two Night Hobbit Hole Break in The Lake District, which hands over the keys to quirky underground accommodation. It's not every day you get to step into the world of one of our most famous literary characters – with all of life's little luxuries, of course.
Thanks to gift experiences, you don't have to go abroad to get a taste of the continent. If you know someone pining for their summer getaway, why not choose one of our many vineyard tours across the UK to evoke images of Europe's sunny climes? The complimentary wine samples make it a great present for anyone who loves a glass or two.
5. Experience sustainability in action
Want to find an experience that's not only fun, but fascinating? Our Offshore Windfarm Tour for Two provides a rare opportunity to see wind turbines up close and experience one of the marvels of the modern world. Setting sail from Brighton Marina, the tour boat travels in between the renewable energy structures, giving you a true sense of their impressive scale. This experience is sure to be a hit with the tech enthusiasts and futurologists among us.Find experiences like these and many more by browsing Red Letter Days' full selection of sustainable gifts, perfect for Christmas 2020.