Experience Days – Postcard from Kew Gardens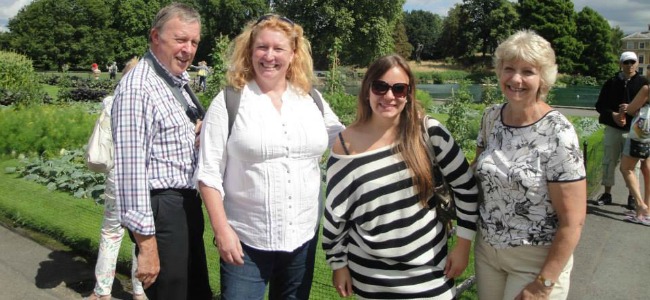 Kew Gardens – sometimes words aren't necessary. Take a pictorial wander with us on our special Red Letter Day with Charlie Dimmock at The Royal Botanical Gardens, Kew. 
"The water lilies were gorgeous and some of the flowers were so perfect they just didn't look real"
"Have you ever seen mushrooms that big?"
A walk round the sights with lots of tips from Charlie before sitting down to tea.
Happy Red Letter Days customers with Charlie, including our Facebook competition winner – glad to hear everyone had such a good time!
For those who can't get to Kew Gardens in person but love gardening, how about an At-Home Garden Design Consultation?
Have you ever been to The Royal Botanical Gardens at Kew?
 Images via Red Letter Days