Canary Wharf Jazz Festival 2013: Three Acts to Look Out For
Today marks the start of the Canary Wharf Jazz Festival 2013.
Taking place at the stunning Canada Square Park in London, it features a host of jazz influenced artists for all ages to enjoy. Best of all – it's free!
To get into the swing of things, here's our pick of three acts to look out for over the next few days…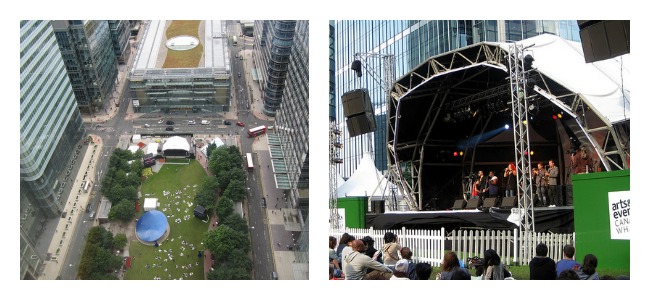 Roller Trio
Taking the stage tonight, this Mercury Prize winning three-piece blend rock, jazz and electronica and are known to put on an entertaining show!
YollanDa Brown
This London born singer, composer and saxophonist won the 2008 MOBO award for "Best Jazz" and is showcasing her melodic grooves in Canada Square Park tomorrow evening.
Jason Rebello
A current member of Sting's live and studio band, this British jazz pianist's debut album 'A Clearer View' was produced by legendary composer Wayne Shorter and he is gracing the festival stage on Sunday afternoon.
So if you're stuck for things to do in London this weekend, why not hop on the tube and take a look for yourself?
Or if you're not in London but want to do something outdoors before August ends, check out our range of summer activities.
What is your favourite summer festival?
Images: Matt from London, Araiski, Richard Kaby and nadworks via Flickr