Nutella and Banana Bread Recipe from GBBO's Michael
It's no secret that not only do we love baking but we really love GBBO here at Red Letter Days. Last year we teamed up with our GBBO favourite Ugne and this year we have picked GBBO's Michael's mind for a delicious recipe. Read on to find out how to make his delicious Nutella and banana bread.
Michael Georgiou, like Team RLD, is based in Southgate when he's not studying Economic and Politics at the University of Durham. Michael was on the 7th and final series of The BBC's Great British Bake Off and says that baking has always played a huge part in his life, having been influenced by the home baking of his mother and grandmother who instilled in him a love and desire to bake. Michael likes to experiment with his baking and put a spin on well-known recipes. Michael has reinvented banana bread for us with his Nutella and banana bread recipe below.
Nutella and Banana Bread
Serves: 8 – 10 people
Preparation Time: 10 – 15 mins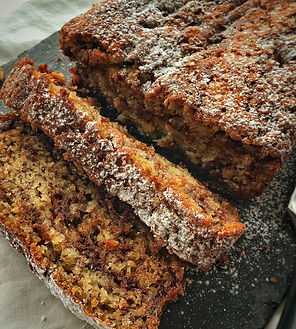 Cooking Time: 1 hour
Ingredients:
100g of softened, unsalted butter
175g of caster sugar
2 large eggs
3 ripe bananas (mashed)
225g of self raising flour
1 tablespoon of baking powder
3 tablespoons of milk
100g  of melted Nutella
Method:
Preheat the oven to 180 degrees.
Grease and line a bread tin.
Measure all the ingredients except the Nutella in a bowl and mix all of the ingredients together until combined.
Melt the Nutella in a microwave for around 10 seconds.
Spoon a third of the mixture into the tin and then add a third of the Nutella. Repeat with the rest of the mixture and Nutella until all of the mixture and Nutella are in the tin.
Use a knife or a skewer and lightly mix to create a patterned effect on the loaf. Be sure not to over mix, otherwise you won't see the distinct layers.
Bake in the pre-heated oven for about one hour, until well-risen and golden brown.
 Serve warm or leave to cool before enjoying!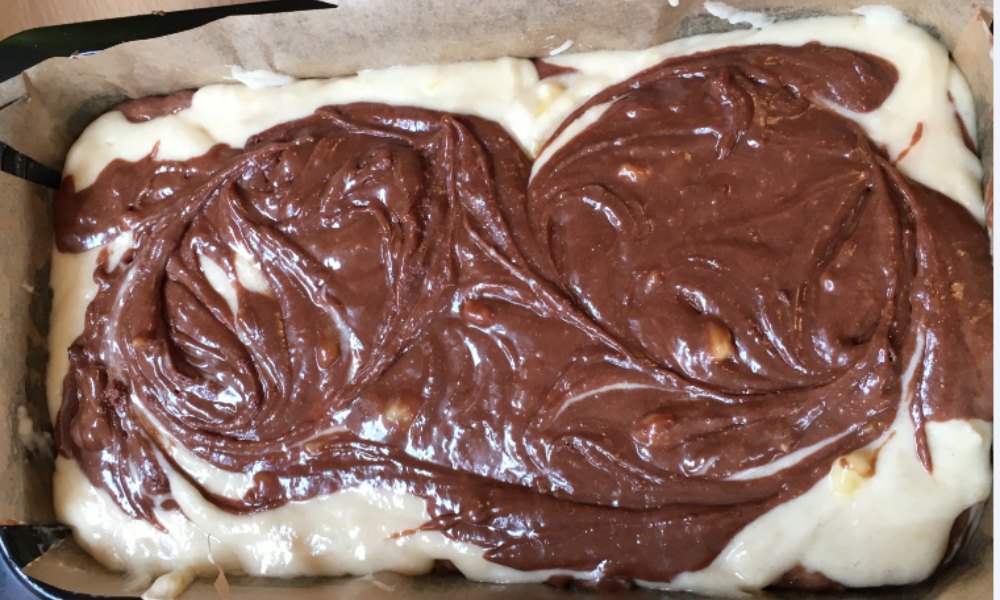 For more baking and cooking inspiration check out our recipes section on the blog and share your creations with us on social media!