London Culture – broaden your horizons
It's hard to talk about our vibrant capital without mentioning days full of rich diversity and culture. With so many museums, unique theatre and art workshops, there is never a dull moment. There is so much more to experience than just Oxford Street and other tourist-focused attractions, so let your London culture intake grow. Instead of joining the crowds, break the mould and head for some thrilling theatre with immersive shows, wander through interesting museums and old properties and discover a wide variety of exciting art workshops.
CRAFT WORK
Ever wanted to be transported back in time? Head over to Barn the Spoon on Hackney Road for an arts and crafts workshop unlike any other. Using ancient skills practised by our ancestors, this is your chance to learn an old craft then make something that is both unique and practical. It's not every day that you get to use a knife and an axe to carve a keepsake is it?
CURTAIN CALLS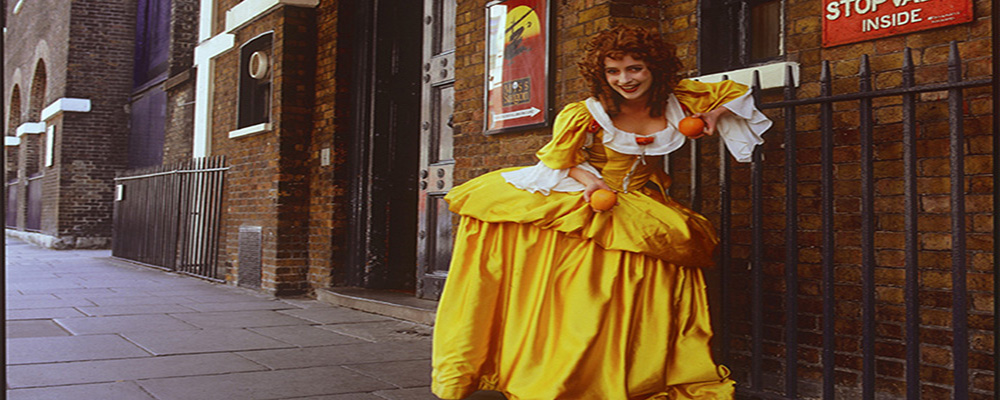 Nothing beats the feeling of walking into a theatre and settling down in anticipation of a great show, we've been doing it for hundreds of years. Sink into plush chairs and be whisked away from normality. Whether you are a drama enthusiast, musical fanatic or comedy junkie, we offer the perfect show for you. Looking for something a little quirkier? Check out our other recommendations below.

Have you always want to enter the world beyond the stage and fully immerse yourself in the weird and wonderful world of theatre? The Vaults under Waterloo station offer the ideal solution. Innovative theatre companies use the space to bring fantasies to life and make you a part of it.
Last year, The Vaults amazed with a re-imagining of Alice in Wonderland with 'Alice's Adventures Underground', out-of-this-world set design and themed food/drink created the sense you really had fallen down a rabbit hole. This year sees The Vaults play host to Fantasia, Disney's classic 1940 musical. Set in a maze of disused railway arches, every inch of the venue is covered in incredible theming, drawing you in to go on a journey of London culture at its finest.
Remember the brilliance of Avenue Q, were you a fan? Think back then ramp it up with uniqueness several times over. Blind Summit uses puppetry to produce shows which at times may be a little odd, but are nothing less than extraordinary. Led by legendary puppeteer Mark Down, the touring company never ceases to surprise and bewilder theatregoers and we heartily recommend a viewing.

Frantic Assembly uses physical theatre to create shows which are energetic and bold (and can exhaust you simply from watching). With their epic shows, they have toured the world. They also provided movement direction on the incredible production of The Curious Incident of the Dog in the Night-Time. Phew, we take our hat off to them!
NATIONAL TRUST IN LONDON
Ham House is on the border of London and Surrey. Dating back to the 17th century, it has a wide array of antique furniture, paintings and beautifully maintained gardens. Rumoured to be haunted, the magnificent house makes for a lovely afternoon stroll – and you may even catch sight of the resident ghost!
2 Willow Road – Hampstead built in 1939 is incredible in its modernist architecture. Retaining many of its original features, it showcases the influential style of the British Modern Movement. A fascinating property which takes you back in time
George Inn, Southwark is the last remaining galleried inn in London. The former public house stands close to Borough Market and, like many venues of that nature, it was also used as a theatre. It achieved literary fame by being referred to by Charles Dickens in Little Dorrit
LONDON MUSEUMS
The V&A Museum showcases the world's largest collection of decorative arts and design, alongside a multitude of fashion and textiles, and is home to over two million fabulous pieces. Spanning 5000 years of art and over 12 acres, you can easily spend all day looking around. On a sunny day, the terrace is also a great place to relax and reflect.
The British Museum has been open since 1759 and is dedicated to human history. This unique home for finds from global explorers makes you feel like Indiana Jones. It was originally bequeathed to King George II for £20k. Luckily for us, it was passed on by an act of parliament to the nation.
Where will you go to ramp up your London culture? For the best Days Out, see our full range.
IMAGES: anneberrimangardendesigns, ian_p_howard,  puppettopicmuseum,   douglassimon, mattgibbs69, authorkathyjay, debdrizzle, Rob Bye