Celebrate English Wine Week at Chapel Down Winery
On a brilliantly sunny day in April, a group from RLD took up an invitation from our wine partner, The Chapel Down Winery and headed to Kent for a day out of wine tasting, a sumptuous meal and a tour of the award-winning vineyard. Could there be any better way for us to celebrate English Wine Week? Read our group's glowing account of their special day out.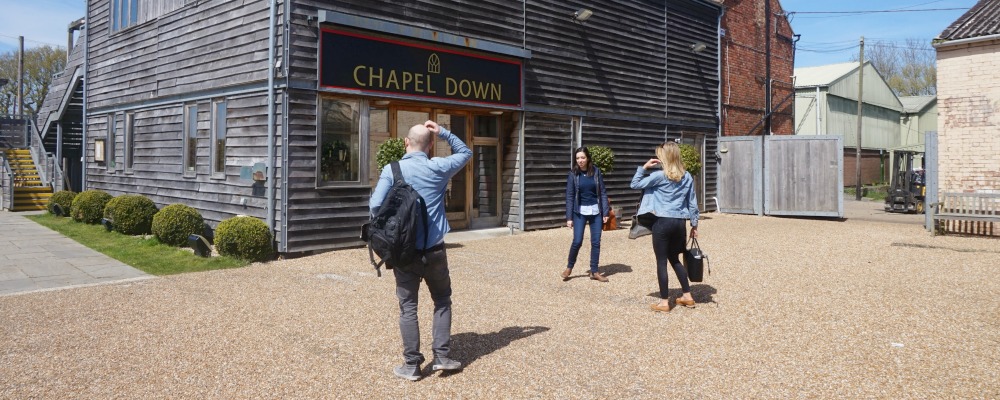 Mark, Maddie, Becky and Zerrin jumped on the train on what was quite a grey morning in London. Mark told us "The journey there was very easy, took us around an hour and a half to get to Rye station from St. Pancras, then a 15 minute cab journey to the winery of 'England's leading winemaker'. When we arrived, we all remarked on how open and spacious it felt, the sky was bright blue and we were greeted with a glass of Brut by our tour guide (Gavin) and Lucy who was working in the shop. We had a look around the shop, which was well laid out with lots to tempt us, before being led through for lunch".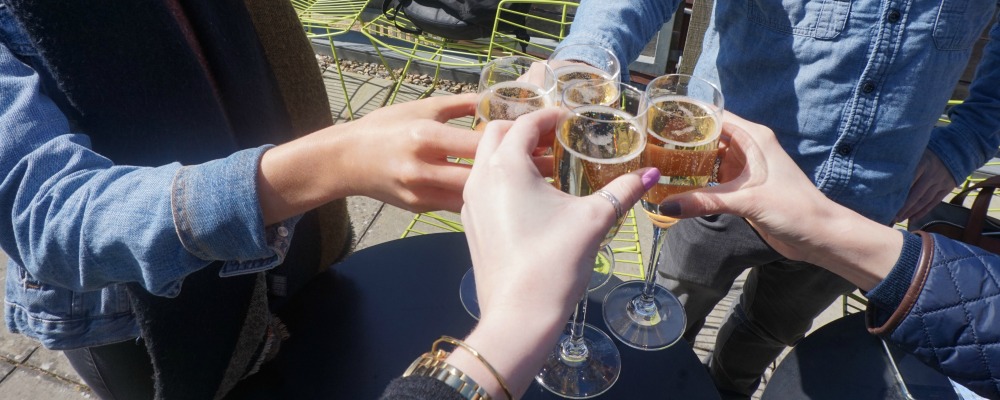 Maddie took up the story "Once sat down we were given our menus. We selected our 3 choices of starters, main course and dessert each. I don't mean to gush but the food was timed ideally and we did not feel rushed nor were we left waiting around. The food was absolutely delicious and the portions were ideal – it was a perfect meal. With dinner we each selected 2 glasses of either red or white wine. I chose white to compliment my mushroom risotto and vanilla yogurt. After the meal we took advantage of the beautiful day to have our tea and coffee on the terrace".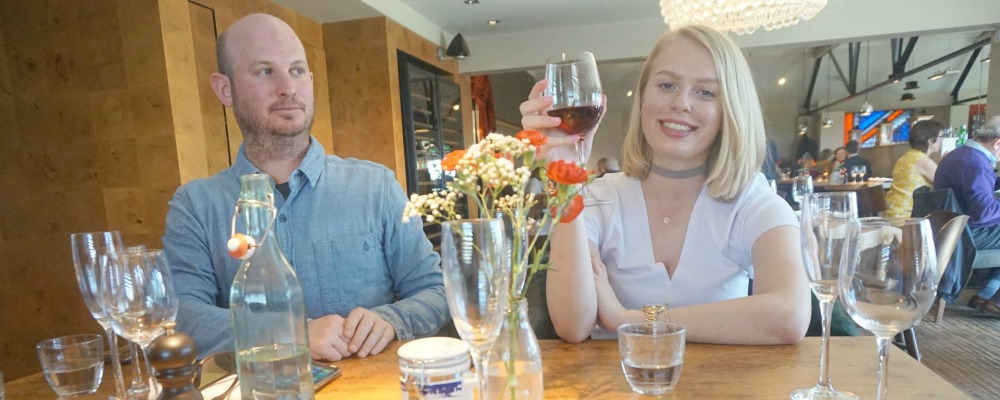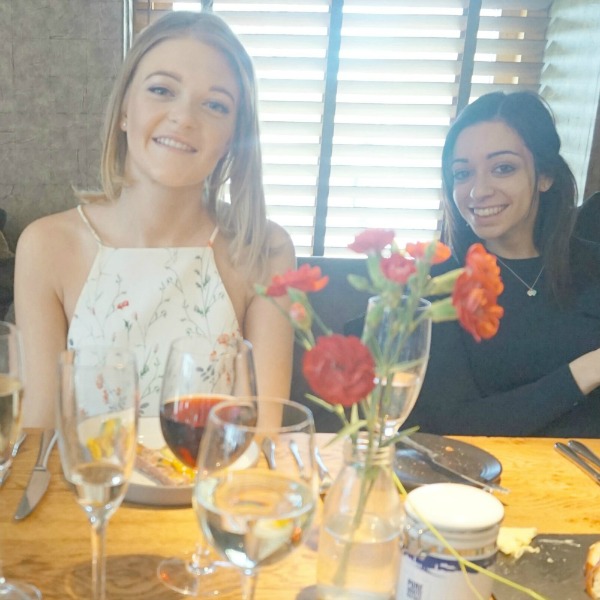 Instagram seems to be the most popular platform these days for endless pictures of food, and we don't want to bore you. But let's whet your appetite by showing just a little of what you missed.
We think it went down rather well…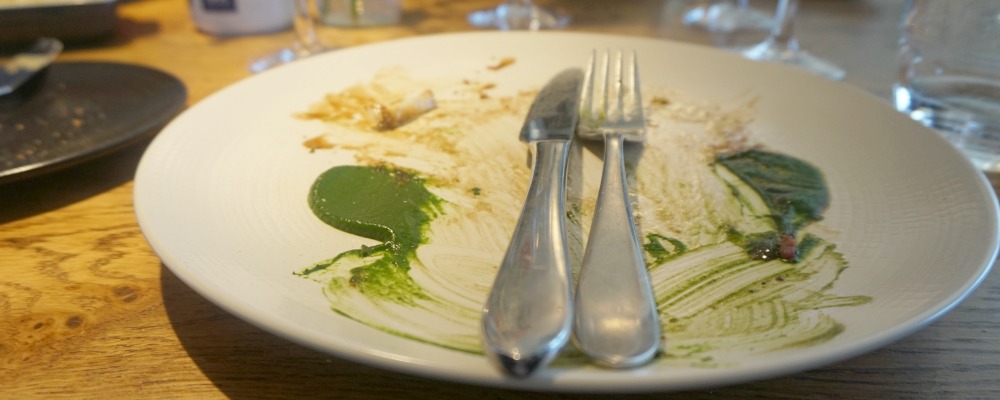 And finally… Becky appeared to be lost for words when dessert arrived.
Once recovered from the ecstacy of her dessert, Becky told us about the next portion of their day "The tour could not have come at a better time, we were all very excited to walk off our fabulous meal and wine. So at around 3pm we set off for a two hour excursion, led by Gavin, going first through the vineyard to concentrate on how vines are grown and developed. Then we were taken into the winery to see where all the different wines are processed. Gavin was really interesting and the tour felt very personal. We learned about the wines we'd had with lunch, with descriptions of how each one was made. It was fascinating, and lovely to see someone who was so passionate about what they do; the pride Gavin took in his work was clear.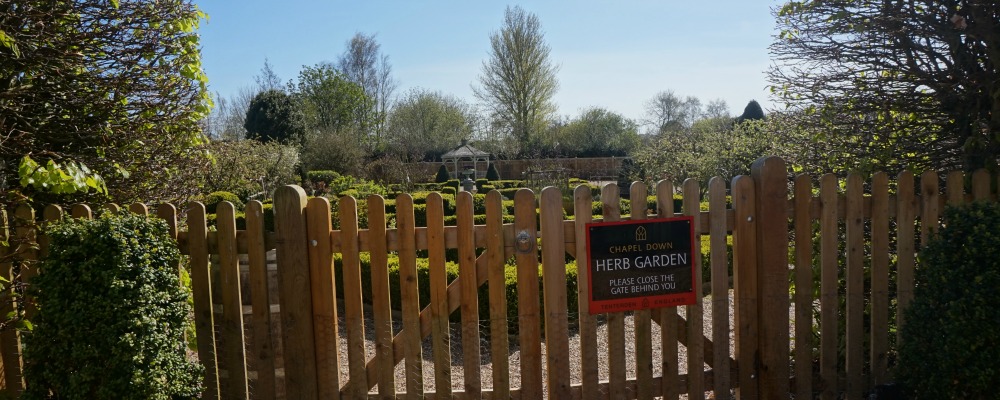 Hot news – as well as learning all about the procedure of  wine making, we learned that Chapel Down is looking to open a brewery in Ashford (close to Ashford International), as well as maybe creating a brandy in the future. That's definitely something to look forward to!
In the home strait, Zerrin shares the last part of the day with us, the wine tasting! "We tasted 9 different types of wine, with advice from Gavin on what foods best suited which wine. My favourite was the sparkling Flint Dry, Rose Brut (I have excellent taste it seems, as this wine was served at William and Kate's wedding!), and I also particularly enjoyed one called Nectar. English wine is in particularly rude health, with sparkling varieties winning in a number of global competitions.
Did you know… the reason some wineries have rose bushes at either the start or the end of their vineyards, is due to their proximity to the sea which attracts mildew. If there is mildew in the air it will appear on the rose bushes first, warning the team and giving them enough time to spray the vines to protect them. Clever stuff".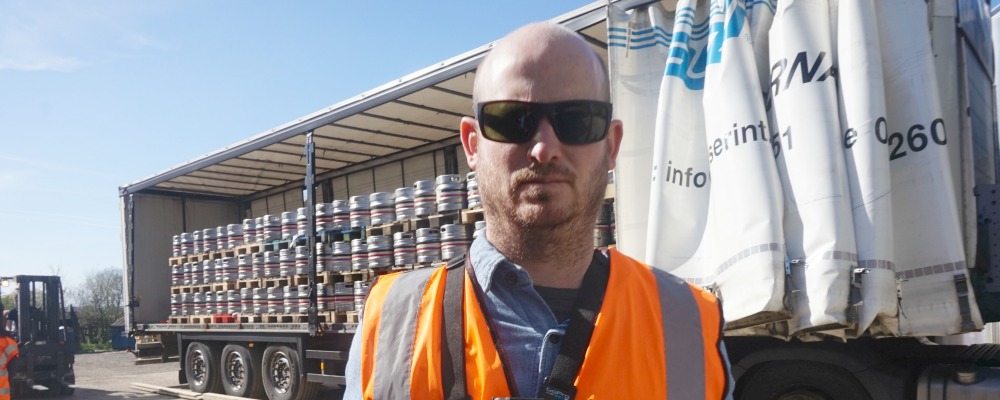 Full, slightly merry and very satisfied after a great day out, the group reluctantly said their goodbyes and thanks to all at Chapel Down. Maddie summed up the day perfectly "The whole day was such a lovely experience and something I would not have ever chosen, I am glad I got to try something new. I would definitely recommend this to my family and friends. I am even ordering my own bottles for home! The wine was especially delicious and I cannot wait to enjoy it again!"
Perfect for complete wine buffs and for those wanting to learn more about wine; check out our wine tasting and vineyard tours.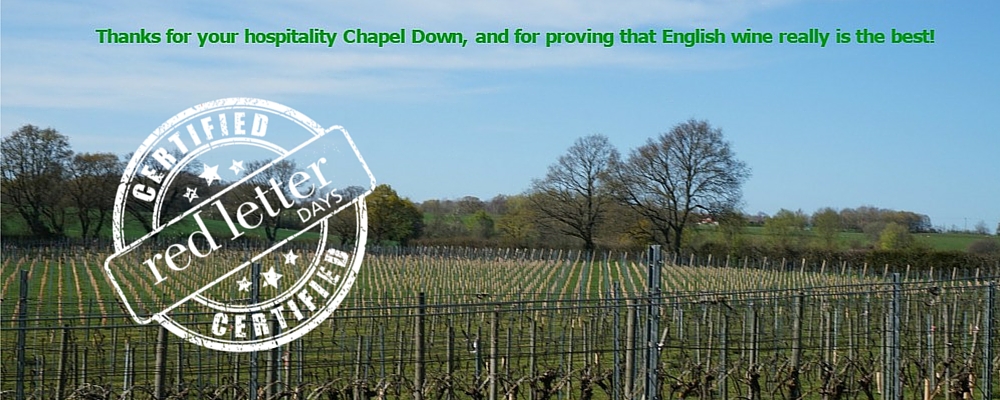 See our full range of experiences at Chapel Down