Five Things You Need to Know About Black Friday
Psst… Check out our incredible Black Friday Deals here.
Today is Black Friday, otherwise known as the 'official' start of the holiday shopping season.
This annual event takes places the day after American Thanksgiving, when many popular retailers offer huge sales and discounts to get people in the spending mood and as it's popularity increases, some of the UK's biggest retailers are now getting involved!
But where did it come from, and just how far will some people go to get a bargain? Find out below…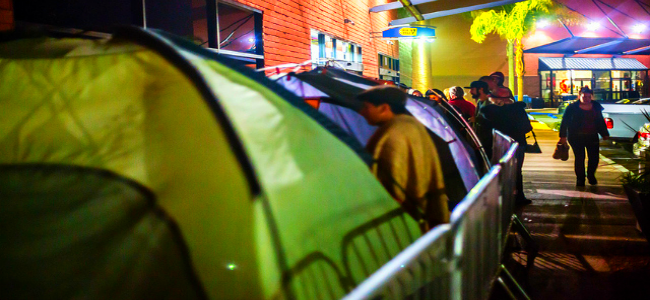 1. The term Black Friday comes from retailers reporting their highest yearly profits on this day. Traditionally, businesses record their losses in red ink and their gains in black, hence the name.
2. The early bird always catches the worm. According to Google Trends, online shoppers started searching for the term 'Black Friday' as early as 14th October.
3. In the United States, Black Friday has consistently been the biggest shopping day of the year since 2002 (with the exception of 2004).
4. In 2011, two dozen shoppers were pepper sprayed by a crazed woman in US department store Walmart during a battle over reduced video games.
5. On average, nearly 135 million people go out to shop on Black Friday every year.
If you're in the mood for a little bargain shopping, feel free to check out our great selection of special offers. Also, as a Black Friday treat we are offering a 20% discount on all orders made via our Customer Experience Centre – simply call us on 0845 640 8000 and quote discount code XMAS20 (offer ends at 4pm this Sunday).
Will you be braving the shops today?
Images: Mahat Tattva, Steve Rhodes and Adam Foster | Codefor via Flickr