October 21st 2015 marks a momentous day for Back to the Future fans, as the box office smash hit sci-fi classic will be returning to cinemas this week. The film was the highest grossing film in 1985 and this week it celebrates its 30th anniversary. We head back in time to see what was happening when the film was first released.
Here at RLD we have our very own piece of memorabilia in the office with this branded jumper featuring the original logo.
On our screens in 1985 were Brookside and new contenders for the soap crown, Eastenders. The House of Lords was even televised for the first time ever in January. Soap favourite Eastenders launched on 19th February; however it was Brookside that was the top soap that year!
In the world of sport, Steve Davis was the world snooker champion and Boris Becker became the first unseeded (and youngest) player to win Wimbledon. He never won that title again but these days, he lives in Wimbledon village. Read our previous blog to find out things to do in Wimbledon and where you could bump into Boris!
In the world of music, Bob Geldof and Midge Ure's brainchild Live Aid was born and held in July of that year. Live aid raised over £50m for the Ethiopian famine relief. A lot has happened since then and we're glad that Ethiopia is now one of Africa's top performing economies, growing a little under 10% in 2015.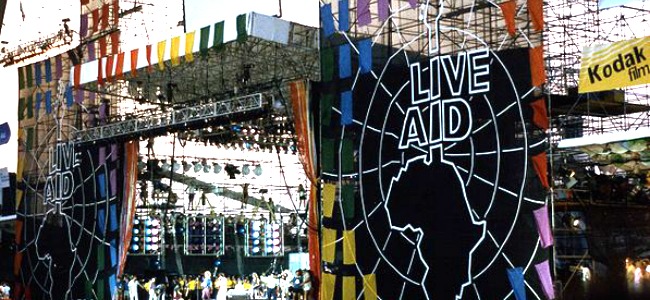 It's hard to believe now given the technology take over the world has experienced but Windows 1.0 was released only 25 years ago! And those of us who had mobile phones were carrying them around in cases.
In the medical world, American man Michael Drummond received the first ever successful artificial heart transplant, which was carried out by Dr Jack Copeland. 30 years on and the latest pioneering advance in medicine includes the worlds first bionic eye. The operation was carried out on 80 year old Ray Flynn at Manchester's Royal Eye Hospital.The implant on the retina works by converting video images which are captured by a tiny camera in the patient's customised glasses.
In December 1985 Shakin Stevens held the hallowed title of Christmas number one with his song 'Merry Christmas Everyone'.
Remember this? The biggest selling Christmas toy that year was a Teddy Ruxpin.
What were YOU doing in 1985?
Images and Videos: RLD, AndrewJamesWilliams via Youtube, Wikipedia, Pixabay, Wikipedia, WIKIPEDIA, pixabay and renatodantasc