Announcement: New Red Letter Days Racing Experience
Due to popular demand, we're pleased to announce a brand new experience day available from Red Letter Days.
We already offer fantastic experience days for horse racing, motor racing and even dumper truck racing, but now we're excited to offer an amazing snail racing experience – as speed isn't everything.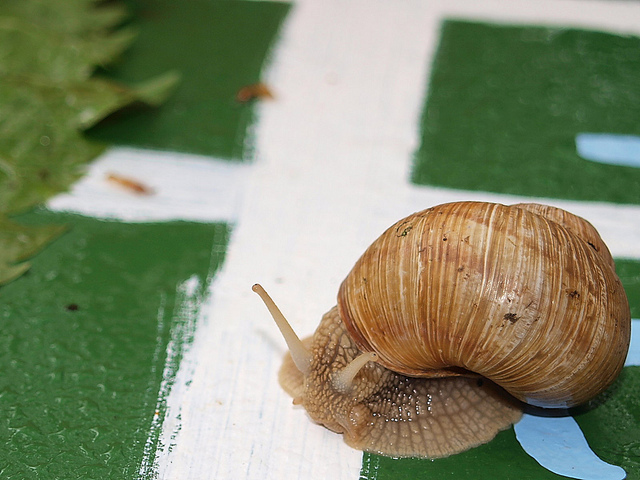 The experience will include:
Front row seats at a snail race
A photograph with the winning snail
Lunch and beverages (not including snails)
FAQs:
How long will the experience last?
The race will finish when the last snail has crossed the line. The longest snail race of all time lasted six days, fourteen hours, eight minutes and 52 seconds.
Will the snails be treated humanely?
The experience will use only the finest British snails that have been brought up in excellent conditions, feasting on plants, fruit and vegetables.
When is the experience available?
Racing snails perform at their best between April and October and rest during the other half of the year.
What is the racing standard of the snails?
The snail world championships, The Snail Leader of the World (S.L.O.W), have been taking place every summer since 1894. Our snail racing experience will feature many of the snails that have competed in the event over the years.
Register your interest by leaving a comment below, or take a look at our other racing experiences.