Out and About: Ali's Trip to Vietnam
We'd like to share something a little bit different with you today. One of our more adventurous colleagues is Ali Pye, who having recently returned from a holiday which saw her travel the length of Vietnam, kindly agreed to share some thoughts and pictures of her amazing trip. It all started at the beginning of the Tết Nguyên Đán national holiday. Take it away Ali…
"Red Letter Days is all about doing different, doing wilder, doing more colourfully and essentially just doing (as opposed to talking about doing).
Hands up who's seen the Top Gear Vietnam special where Jeremy Clarkson snuffles as the sun sets into the China Sea from the Van Hai Pass? Saw it, marvelled at it, thought that looks fun and can't be too difficult. Just didn't take a BBC camera crew with me…
So 14 days, 2000 kilometres, travel by boat, bike, taxi, mini bus and tuk tuk from Hanoi to Saigon and one helluva experience followed, accompanied with a single bottle of after sun lotion. Five Europeans travelling an open road in an Asian February resulted in more sunburn than you'd 'factor in' when planning the packing!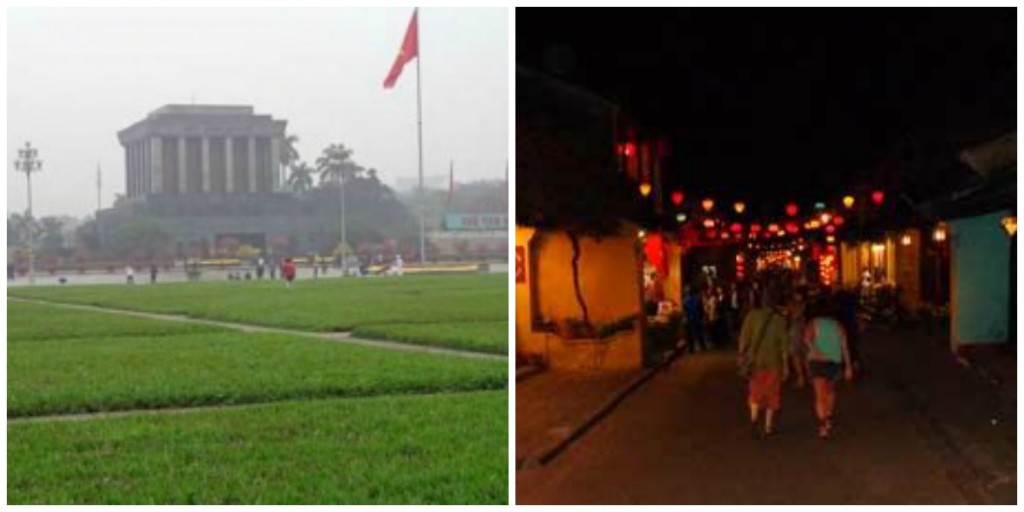 Arrival in Hanoi from Istanbul on 10 February and much of the city was closed for the national holiday affectionately known as Tet – a combo that combines birthday/Christmas/Vietnamese and Chinese New Year all into one (bizarrely with various Santa Claus posters hanging in the strangest of places).
We moved onto Ha Long to watch squid flit between the moored boats in foggy dawn, where I discovered seaweed flavoured Pringles, which I would come to crave and buy off street corner stalls.
On to Hue (pictured above), the Imperial capital of Vietnam, the walls of the former Forbidden City a homage to a glorious past, in the shadow of a 20 foot long Communist banner. And a lot of shoe shops!
A night bus bought us to Hoi An (pictured) and this most picturesque of cities was lit entirely by Chinese lanterns and is known as the suit/silk capital of the country. Stuck here by mischievous planetary aspects, a looming end to the Tet holiday and dud bus tickets we discovered the temple complex of My Son, a smaller relative of Angkor Wat. The buildings were made on the same ley lines and chiselled out of the jungle 12 centuries ago – these abandoned Hindu temples were a highlight and we wandered the enigmatic stones in blistering sunshine accompanied only by a team of French sprint bicycle lyrcra clad folk, CYCLING to China!
On to Van Hai, the most scenic comfort break stop in the world, and down south, the temperatures now cranking into the mid 30's and the after sun bottle was dwindling as we passed it around every time we stopped for a ka phe (it's not a difficult language…say the words together out loud…..go on….try…) with condensed milk.
Downhill all the way into Saigon. A dazzling, jittery, thumping, steaming city seemingly the set of Blade Runner. By this time, I was addicted to rambutans – lychees in a protective jacket, which I had learnt how to buy from cho (market stalls) by the kilo. In Vietnamese. I suspect my haggling skills were laughable but I gave it a shot.
Two days of street tramping til my flip flops steamed – museums, bars that just set up chairs in the road when the building got too full, a city so energetic and fizzing that if you stand still the place engulfed you, a French colonial Post Office in a soaring vaulted hall that seemed to have dropped in from Montmartre, taking buying a stamp to a whole new level of artistic expression and a reminder of the French occupation, lost now beneath the more recent invasions.
And that I think sums it up for me. It is important and good to step out of line for a while. Try something different. It doesn't HAVE to be a 2000 km trek, you don't HAVE to stand on a street corner at 5am in a country where you speak four words and wonder where the bus might be, or if there is a bus….but it WILL be interesting, you WILL be meeting different people, you WILL stop at some road side and have a think about what you're doing.
At the very least you'll encounter some fascinating fruit."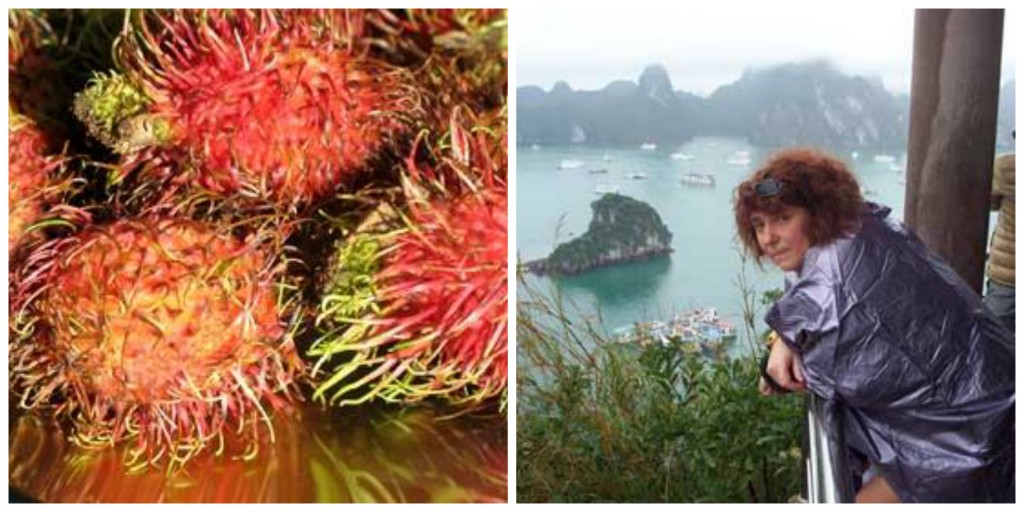 Thanks for sharing, Ali! Read more about our staff and their experiences here. 
Images: RLD