WIN A Cookery Lesson at School of Wok *closed*
*This competition is now closed*
Thank you for all your entries! The winners are 1st prize to jamielmdjs@ – a three hour cookery class at School of Wok in London. 2nd prize of a School of Wok branded wok to mandyfluffybunny@  Congratulations, we'll be in touch!
Today we launch an exciting competition with one of our award-winning cookery schools – School of Wok, so read on for details on how to enter and catch our interview with Head Chef Jeremy Pang.
What inspired your interest in cooking?
I come from a long line of great eaters, but also great cooks, bakers and chefs. Both sides of my family have history and experience within the food industry and I'm proud to say I now own a school just minutes away from the Chinese bakery once owned by my grandfather. But my biggest inspiration for cooking was the love and passion my dad always had for it. He started me and my sisters at an early age, getting us to try different ingredients when cooking for us or when we travelled. It's so exciting to be following his dream of becoming a chef.
What is your favourite type of cuisine to cook?
Chinese of course and Thai!
What is your favourite food to eat?
That depends on where I am really, and if I have to cook it. I love Singapore-style chilli crab, it's one of my signature dishes, but I'm equally easy to please with a great steak with chips.
What basic tips would you give to a beginner in the kitchen?
Organise yourself and your ingredients first! We teach a method called the 'wok clock' at the school, which really helps get you set up to cook. Get all your ingredients chopped up, marinated, mixed etc. then arrange it clockwise on a plate, in the order you use it. It makes the actual cooking part pretty simple, and so much more fun when you're not worried about what comes next.
What is the secret to good cooking?
For good cooking you want to be relaxed so you enjoy the process, fully prepared (as I mentioned earlier), and have paired together a nice balance of flavours. You can create amazing flavours with just a few ingredients too.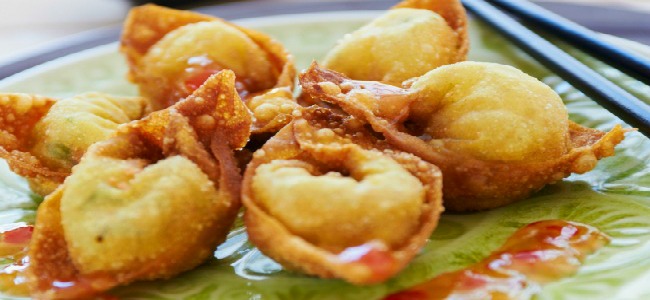 Are there any Red Letter Days experiences that you would love to try?
The Sunrise Champagne Hot Air Balloon Ride for Two sounds fun, I'm sure my wife would like something like that. Anything that involves eating where I'm not cooking also sounds pretty good. Not that I don't love to cook, but it's always a treat when someone else cooks for you.
Thanks Jeremy!
Compete to WIN a three hour cookery class at School of Wok in London, or the second prize of a School of Wok branded wok, by simply telling us your favourite dish to cook in a comment below (remember to include your email address)! Competition closes at midnight on Sunday 1st March and will be announced next Monday.
Good luck!
images supplied by The School of Wok.