Willow Bike Ride Hertfordshire 100
As regular readers to our blog will know, Red Letter Days maintain an enthusiastic charity partnership with Willow, and, following on from Willow Week, we continue to support them by getting involved where we can. Read on to learn about our latest efforts and all about the upcoming Willow Bike Ride.
No less than our CEO, Bill Alexander, Gerry O'Brien (one of our Directors), Pierre Engelbrecht and Giedre Liudaviciute of our Finance Team and Dan Sorensen of the Design Team have all put themselves forward to ride the Hertfordshire 100 bike challenge in aid of Willow. We even wrote a blog about it which appeared on Willow's own website.
Preparations are in full swing with each rider ensuring they put in some miles each weekend to be in peak condition come the firing gun on Sunday 10 May 2015. Read their top tips for getting fit in another of our guest blog posts and learn all about our very own Willow Week.
Our guys know they will be in good company and hope to keep up so they can pedal alongside Arsenal goalkeeping legends Bob Wilson (also Life President of Willow) and David Seaman. Our tip to them? Save your photo requests to the end.
You can support our team with a donation via our JustGiving page. We'll keep you up to date with a summary of the saddle-sore after the big day!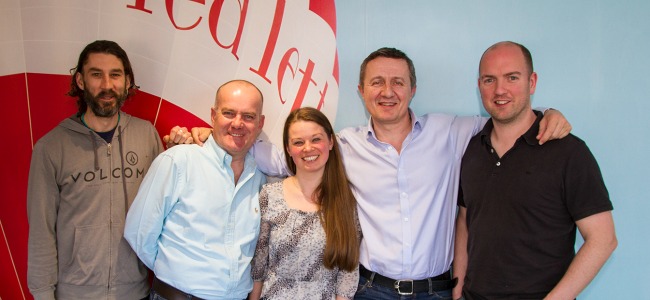 It doesn't end there, we have another brave team gearing up to become mud-caked Willow Warriors in June, their page is here. Good luck to everyone!
To learn more about Willow and our longstanding relationship with them, we have plenty of previous blogs to keep you entertained.
What have you done for charity?