Our Visit to BanyaNo1 Spa
A Russian spa we hear you cry, what's all that about? After accepting a kind invitation from the only Russian-themed spa in London for us to visit them, we can now tell you all about it.
Brooke met Issy at Old Street Underground station on a grey, rainy Tuesday morning in February, with it's fair to say, much more excitement than any of the other commuters.
Issy "We had good reason for high spirits, as we were on our way to try out a new spa experience. Our latest spa partner, BanyaNo1, had invited us to find out what makes their London spa so different to all the others". And Brooke told us "We love spas and didn't hesitate at the opportunity to delve more deeply into the experience. In hindsight, even having read all the information on the product in a previous blog post, we still were surprised at how unique the experience turned out to be"
On our cold, wet and windy ten minute walk from the station to the venue, we exchanged facts on Russia…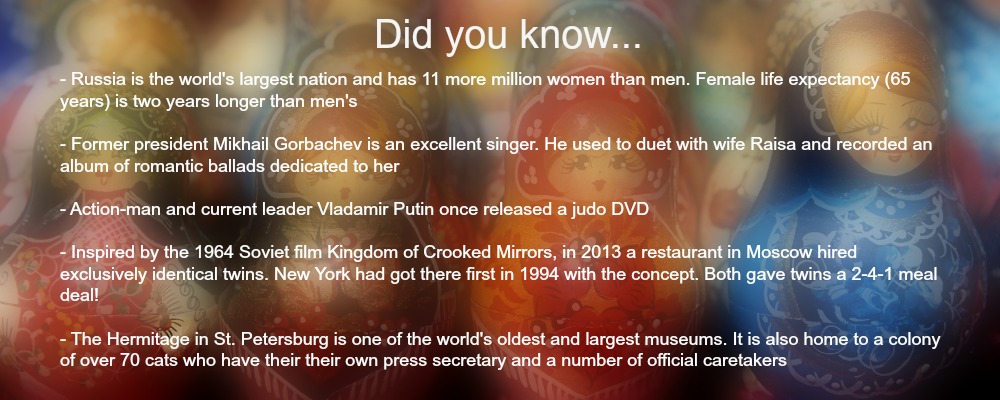 We arrived at the spa and inside the clean, contemporary building we were greeted by a friendly receptionist who gave us a form to complete and then gave us a tour and talked through how everything worked. Because we were in such an unknown environment, this really helped put us at ease. In minutes, we had changed into swimsuits and were ready to be pampered!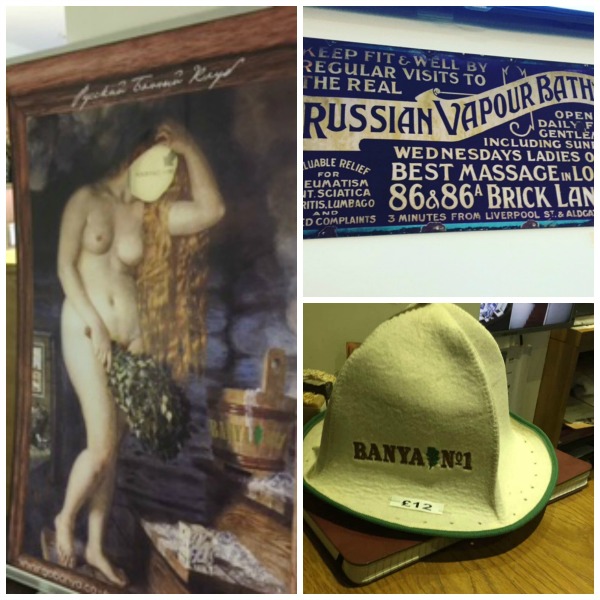 Brooke describes some of the most important aspects of the spa:
Traditional Parenie Thermal Treatment using Venik
What surprised me about the parenie is that it took place in the sauna and is a treatment that makes the body feel really, really hot! The venik and the leaves are used to generate a lot of heat, which, if you're not expecting it, can be a bit startling. Your head is placed between two bundles of the leaves to keep your face cool and it really is enjoyable, the leaves are soft and not at all scratchy. It lasts for roughly 10 – 15 minutes which may seem short but feels like the right amount of time, due to the heat. I would also recommend that post parenie treatment is the time to use the freezing cold plunge pool. I slept very well the evening after the spa visit which I definitely think was in part down to this specifically tension relieving treatment.
Honey and Sea Salt Scrub Treatment
The scrub takes place in a private marble room to the side of the main spa area where you strip down and lay on top of a marble slab. The female worker was friendly and we chatted as she worked the scrub all over. It smelt fantastic and I came out of there with very soft skin. It was just as baby-like the next day and I could still feel the difference almost a week later!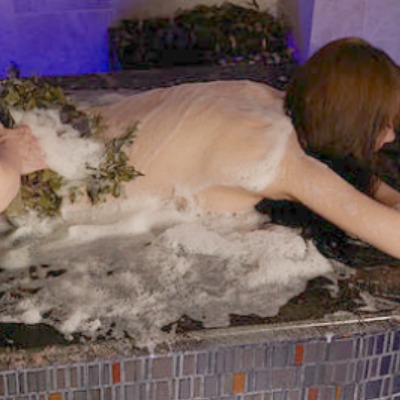 The Rest Lounge
The rest lounge is as integral a part of the Russian spa experience as the thermal treatment rooms and the traditional treatments. The clean, modern space is a perfect place to relax after being in intense heat and is also a chance to enjoy the many traditional Russian delicacies on offer. We enjoyed a pot delicious and fragrant Russian tea, it was wonderful having time to cool down on comfy chairs and a relaxed environment before returning to the heat.
(NOTE: there are men only days, women only days and mixed days, so you may want to check at the time of booking if you have a preference).
Have any of you tried out our Russian Banya Spa experience? Let us know how you've got on and what you made of the traditional spa experience!
IMAGES: Red Letter Days and Prague Extravaganza via Wiki