The Great Red Letter Day Bake Off
The Bake Off may be over but here at RLD HQ the baking competition is still very much heating up. Today, nine budding RLD bakers competed to be crowned with the eagerly anticipated title of The Great Red Letter Day Bake Off Winner. Read below to find out how they get on.
Nine of RLD's finest, competed against each other to become the winner of The Great Red Letter Day Bake Off . With recipes decided on and ingredients bought, it was time for the bakers to put on their red aprons and bake.Who would be crowned winner, was left up to our celebrity judge, Bake Off star Ugne and Head of Online Joshna to decide.
With an array of spectacular cakes on offer from our budding bakes from a chocolate and orange cake to a two-tiered peanut butter and white chocolate cheesecake and even a colossal carrot cake there really was something for cake enthusiasts to salivate over!
Ugne and Joshna judged the cakes on their look, taste and textures and they didn't hold back with their remarks. Whilst some contestants received zealous enthusiasm, some were left slightly more disappointed with their feedback.
No matter what the outcome, all nine of the Great Red Letter Day Bake off bakers were in good spirits and excited to try their competitors bakes. It was then over to Ugne and Joshna to come to their final decision of who would be crowned the winner.
The contestants left the room during judges deliberation time, apprehensive to find out the fate of their cake but eager to see who would be declared the winner.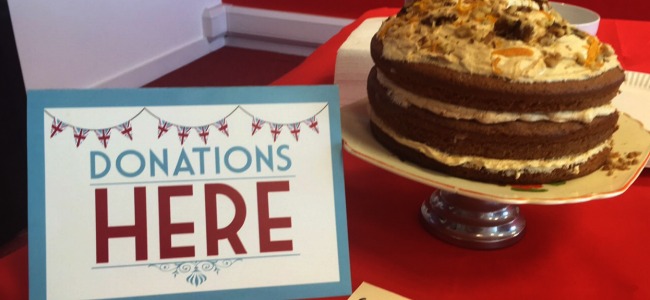 Congratulations to our Great Red Letter Day Bake Off Winner Becky who won the competition with her spectacular and delicious coffee cake and to Ciana for coming second with her colossal carrot cake!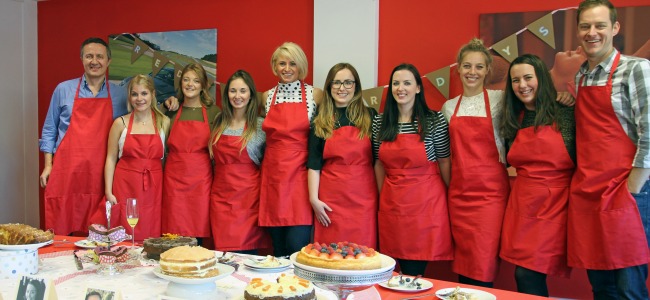 Many Thanks to Ugne for coming in to RLD HQ and judging our delicious bakes! Take a look at how our Great Red Letter Day Bake Off competition went in the following video.
Images and video: ALL RLD