Treat Your Tastebuds With Taste of London
Fancy yourself as a foodie? Well here's something you can really sink your teeth into.
This week (14th – 18th June), Taste of London returns to the Big Smoke for five days of outstanding food and drink, bringing with it a series of world-class chefs, cooking masterclasses and an abundance of mouthwatering treats.
Proving itself a true highlight of the foodie calendar, this food and drink festival first launched in 2004, has become a bi-annual event, occurring in the summer and in the run up to Christmas. The upcoming summer edition takes place in the lush surroundings of Regents Park, transforming the expanse of green into a food wonderland, filled with a plethora of food stalls, pop-up bars and culinary entertainment.
What better way is there to spend a summer's day, than by enjoying sunshine in the park and eating great food?
The Food
When it comes to sampling the delicious food on offer, you'll be well and truly spoilt for choice, with grub from all corners of the globe. From Kricket's flavoursome Indian small plates and Roka's traditional Japanese dishes to smokey bbq bites courtesy of Temper, experimental fine dining by Ametsa and 40 of the capital's top restaurants setting up shop for the week (alongside over 200 other food and drink stalls), you're guaranteed a meal to remember.
This year, add a touch of luxury to your visit with a one-hour sit-down meal at the brand new Taste Residence. Hosted by legendary maître d' Paulo de Tarso, guests of the Residence will enjoy a fine-dining experience, courtesy of the world's most acclaimed chefs (including the likes of Alex Atala of 2 Michelin-starred D.O.M, World's 50 Best's Female Chef of the Year Ana Roš and Ollie Dabbous of 1 Michelin-starred Dabbous), serving up four delicious taster-sized dishes with wine.
Be sure to take a picture of your favourite dish at Taste of London using the hashtag #tastetheworld, to be in with a chance of winning dinner for two!
The Chefs
Experience live cooking demonstrations from some of the nation's top chefs and food personalities, including Neil Rankin, Ollie Dabbous and Tom Kerridge, to name a few. Budding gastronomers can take the opportunity to seek expert advice from those at the forefront of the restaurant scene.
Will Bowlby, chef and co-founder of Kricket will be taking Taste of London by storm, as he brings Kricket's modern Indian street-food to Regents Park. Inspired by a stint working on the restaurant scene in Mumbai, Bowlby joined forces with his best friend Rik Campbell, to open a pop up restaurant at POP Brixton, serving up their own unique take on Indian street-food. In January this year, they opened their first permanent restaurant in Soho, which has been a huge hit with the critics. We caught up with Will ahead of the festival and he said:
We're really excited for our first year at Taste and can't wait to bring some of Kricket's signature dishes including our Bhel Puri and Keralan Fried Chicken, to one of London's most established and celebrated food events. We'll also be serving our Samphire Pakoras and Cornish crab Meen Mollie – both of which are currently on the menu at Kricket Soho.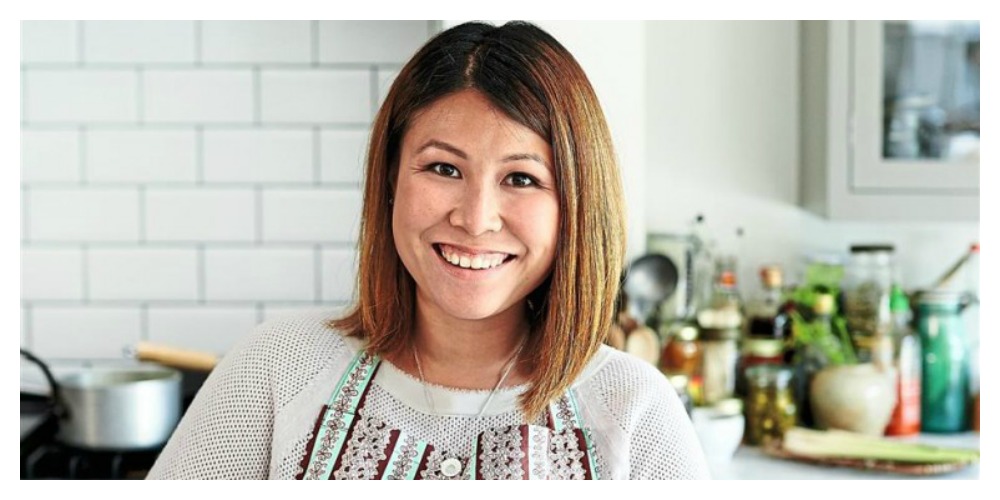 Master Chef 2014 champion and Malaysia Kitchen Ambassador, Ping Coombes will also be one of the skilled chefs in attendance, where she will be performing Pan-Asian cooking demonstrations. Speaking of the upcoming festival she said:
I'm so looking forward to the Taste theatre this year, as it is more interactive than ever. Guests can learn, make and taste. We have two restaurants, Mango Tree and Chai Wu at Taste this year, showcasing the best of South East Asian cuisine. Taste of London is my favourite food festival, as the dishes showcased at the festival are usually really creative. I just love the vibe when I am there.
The Entertainment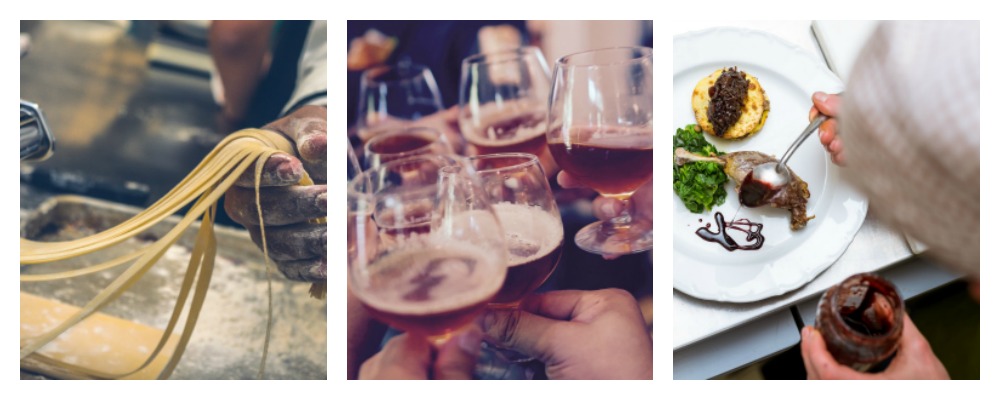 Sharpen your culinary skills with a series of interactive cooking lessons and demos taking place in the Take Taste Further tent. Professional chefs lead the way, teaching all the must-know techniques and secrets behind their cooking prowess. Not to neglect the liquid side of things, shake it up by mixing, muddling, sipping and supping your way through a mixology masterclass with a cocktail wizard. Become immersed in the sensory experience that is Fentimans dry ice bar, or partake in some monkey mischief at the Monkey Shoulder Whiskey Den. You never know, you might unveil a hidden talent!
For something a little less hands on, leave the hard work to the pros and enjoy a tipple or two at one of the wine, whisky and craft beer tasting sessions. The House of Hops is a must-visit for any craft beer aficionado, to sample a way through a selection of the UK's best beers.
Those looking for a touch of class can do no better than the Ultimate Champagne Laurent-Perrier Masterclass, joining Master of Wine David Hesketh in tasting Laurent-Perrier's entire range of divine bubbly.
The Shopping
Shop 'til you drop at the festival's huge assembly of food, drink, homeware and crafts stalls – with over 200 artisan producers appearing this year, there is something to suit every taste.
For the health conscious, HelloFresh are performing a cooking demo and offering some free samples of their delicious freshly cooked food, while B.Fresh host a stand where guests can sample their range of cold pressed high-pressure processed pure juices.
Satisfy a sweet tooth with ready-to-eat pots of cookie dough by the Cookie Dough Co. Coming in a variety of mouthwatering flavours, some would describe these tasty treats as little pots of heaven. Or make a beeline for La Di Da Cupcakes, who will be tempting visitors with a selection of delicious bespoke cupcakes. Indulge there and then, or have some boxed up as a gift to take away.
Of course, all this browsing is tiring stuff, so before leaving head to the Big Boy Bean Bag – it's the perfect stop to find a comfy seat to perch on and watch the world go by.
Important Details
Like a restaurant, Taste of London days are divided into lunch and dinners sessions, each lasting between 4 – 5 hours (depending on the day), giving you time to enjoy your pick of restaurant dishes, browse the artisan stalls and take in the many attractions. Don't forget to pre-book for Taste Residence, which is anticipated to be heavily in demand.
Not free to attend Taste of London this year? Check out our wealth of great gourmet-based experiences that run year round instead.
Images are courtesy of Pexels, Pixabay, Hugh Johnson and Taste of London.