Support your favourite London businesses during COVID-19
London's rent is one of the most expensive in the world.
And long before COVID-19 triggered shut down, many restaurants and bars were straining to survive in the capital. In fact, more than 1,400 restaurant businesses and at least 500 pubs permanently closed in 2019. According to the accountancy group UHY Hacker Young, this was 10% more than the year before.
Undoubtedly, every industry is feeling the effects of lockdown but, arguably, hospitality has been hit the hardest. Research from the Office of National Statistics shows that eight in 10 workers in the UK food services sector have been furloughed. And if this scheme ends in July (as it's currently planned to), it'll be hard for many businesses to stay afloat during the pandemic.
But there are ways you can help.
If you have some disposable income at the moment – and even if you don't – here are some ways you can support your favourite London businesses throughout lockdown.
Try a little more takeaway
OK, so this is an obvious one. But since lockdown, many London restaurants that weren't doing so before are now delivering takeaways. So if you did have a favourite spot for date night or that payday treat, why not see if they're delivering? What's more, Deliveroo is encouraging people to donate free meals and Just Eat is offering discounts for NHS workers. So you can enjoy a takeaway without feeling the usual guilt. Bonus. Just don't forget to tip the delivery driver.
Eater has a handy list of restaurants that are now offering deliveries throughout the coronavirus pandemic.
Missing that morning pastry? Well, there are lots of places that can deliver those sweet treats to your door. For example, Positive Bakes is cheering up anybody that's isolated with plant-based, gluten-free cakes; kind for the mind and the environment. Importantly, they're matching any cake or brownie gift box purchase with a like-for-like donation to frontline NHS staff.
---
Wet your whistle with wine deliveries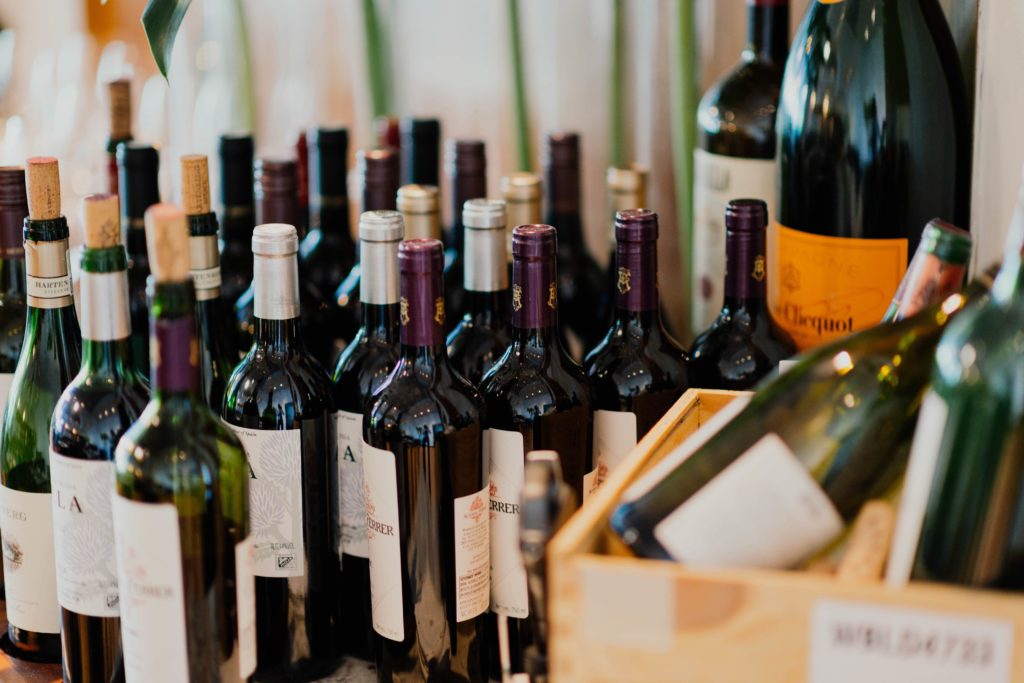 Ideal for your virtual 'thirsty Thursday' with friends or that work Zoom quiz, plenty of great outlets are now delivering wine, beer and even cocktails. Some are supporting great causes too; Angelina in Dalston is raising money on their JustGiving page to cook for community members who've been left homeless, vulnerable or isolated during the crisis.
---
Go independent for groceries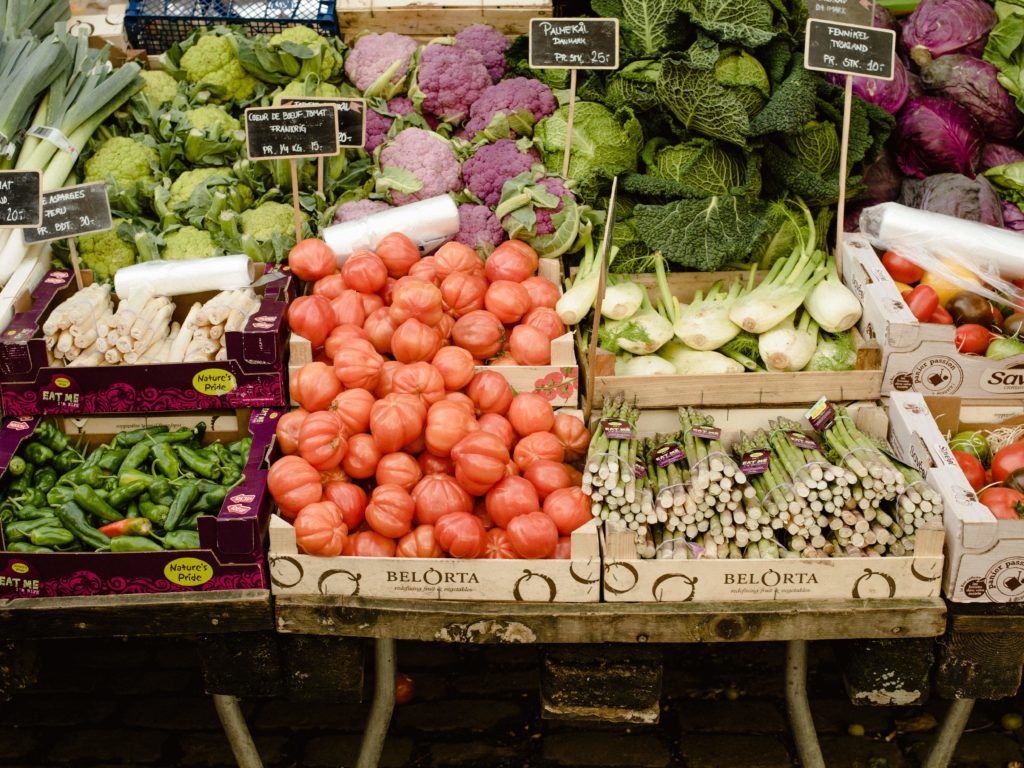 In light of the pandemic, many local farmers and producers are giving back to food banks and NHS workers. And for that alone, this is a great time to support your local shops. Good Food in Catford, The Village Green Grocers in Greenwich and many more outlets are open and even offering deliveries. So you can avoid some of those lengthy supermarket queues too.
The Guild of Fine Food has put together this interactive map to help you connect with smaller retailers and producers near you.
---
Contact the caterers for special occasions 
You might not be able to go out for that special birthday party or anniversary at the moment – but you can plan for the next one. Unfortunately, there are lots of amazing London caterers that have been flooded with cancellations over the past few weeks.
"If you had an event planned that you've had to cancel due to coronavirus, or are planning something for later in the year, please do still get in touch as we are still taking enquiries and can use this time to create something extra special for you," said Suzie Bliss, Co-founder of N5 Kitchen.
You can also get a membership card from South London Club which supports local businesses, whilst giving you great discounts. But if you are feeling the effects on the current situation and are having to cut down on non-essentials, don't worry. There are plenty of ways you can support local businesses without spending a penny.
---
Give them 5 stars
Suffice to say, we're all spending a little more time online at the moment. In fact, as reported in The Independent, many people's phone usage has increased by more than 200 per cent since we entered self isolation. With that in mind, this is a great opportunity to give your favourite business that glowing review you've been meaning to write. Because, a positive Tripadvisor review is great exposure for any business.
You can also help by sharing their social posts. Whether it's the fact that they're still open for business, now providing deliveries or supporting NHS workers, they'll appreciate the support now more than ever.
---
Top up your local food bank
Of course, it's not just local businesses that are struggling during the pandemic. As reported in The Independent, coronavirus has forced thousands more people to visit food banks in London and across the country.
If you're able to, you can help a food bank in your community by donating food or signing up to volunteer. London.gov.uk has a list of the capital's key food banks. Not sure who's closet? You can find your local food bank here.
Finally, COVID-19 Mutual Aid UK is a group of volunteers that are helping local community groups organise aid throughout London and the UK. If you'd like to get involved, just pop your postcode into the search bar on the local groups page and it will let you know who's in your area.
More than ever, we need to support our local communities. Whether that's independent businesses or our neighbours, this is the time to rally together. But if you and your household are feeling the financial effects of lockdown, please remember to put your own financial well being first. And do seek support if you need it; there are plenty of organisations, charities and community groups that can help.
Red Letter Days is giving all NHS, healthcare and emergency workers 30% off via Blue Light Card and Health Service Discounts as a thank you for all their hard work.
---
Sources
https://www.standard.co.uk/go/london/restaurants/how-support-donate-london-restaurant-bars-a4391976.html
https://www.standard.co.uk/go/london/restaurants/how-support-donate-london-restaurant-bars-a4391976.html
https://www.theguardian.com/business/2020/mar/30/lockdown-set-to-kill-off-thousands-of-pubs-restaurants-and-shops

https://www.uhy-uk.com/news-events/news/top-100-uk-restaurant-groups-lost-82m-in-the-last-year/
https://www.southlondonclub.co.uk/blog/6-ways-you-can-support-your-local-businesses-during-the-coronavirus-covid-19-pandemic
https://www.standard.co.uk/lifestyle/foodanddrink/wine-delivery-independent-stores-london-a4391216.html

https://www.marieclaire.co.uk/life/independent-businesses-support-coronavirus-692398