School of Wok's Ultimate Chef Challenge
On a rainy Tuesday in March, Ciana, Jess, Rachael and myself headed to School of Wok in the heart of Covent Garden to defend our School of Wok Ultimate Chef Challenge title. Find out how we got on.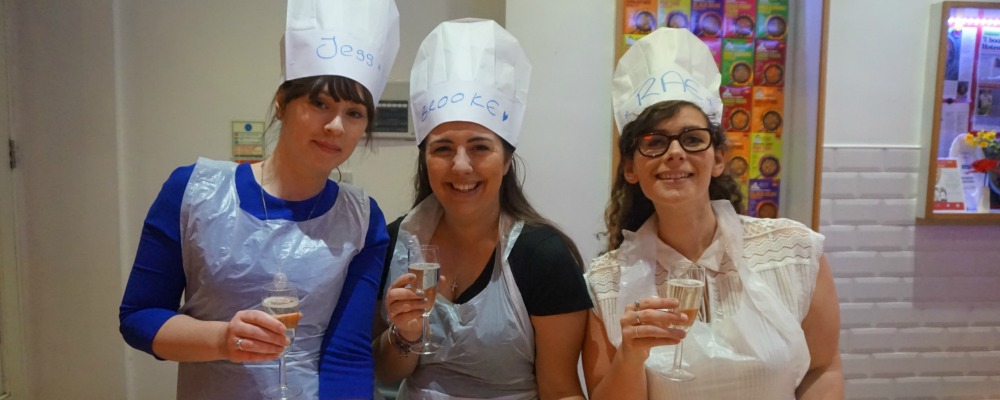 We arrived at School of Wok HQ mentally prepared for an evening of competition and creating wonderful Asian cuisine during a hands on and relaxed cooking class with the school's professional chefs. Following some welcome drinks we had a quick lesson in using knives and a demonstration of how to make a Vietnamese curry paste, before heading to our preparation area to create our own version to wow the judges.
Our first task was to create our Vietnamese curry paste and the mix for our spring rolls. Rachael and Ciana tackled the curry paste whilst Jess and I headed off to make a pork filling for our spring rolls.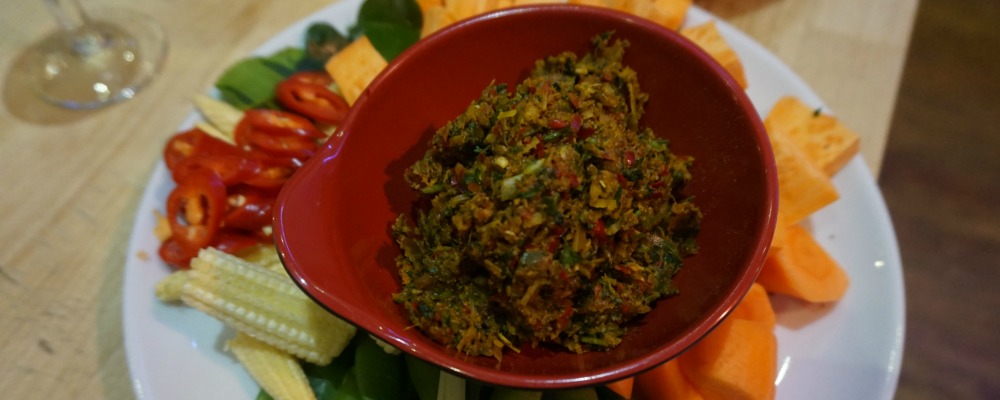 Filling made, Jess and I returned to our team to create a delicious glass noodle salad with a nouc cham dressing. We each finely chopped some veg and made our sweet, hot, bitter and savoury dressing from fish sauce, lime juice, sugar, rice vinegar and chillies.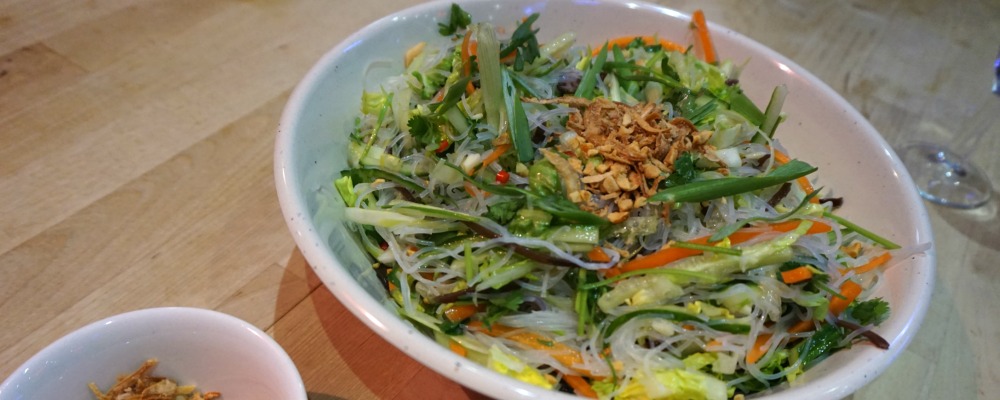 With the salad complete, we started rolling our our mini Vietnamese spring rolls. We discovered a fun little trick from the chef (shhh, don't tell we shared!) – use a banana to wipe the edge of spring roll pastry, it magically acts like a glue to keep things firmly sealed during frying. Who knew?
We got on with making our Vietnamese chicken and sweet potato curry and cooked it over a low heat, checking the seasoning as we went. Even we agreed, it smelt amazingly fragrant and got all of our tummies rumbling.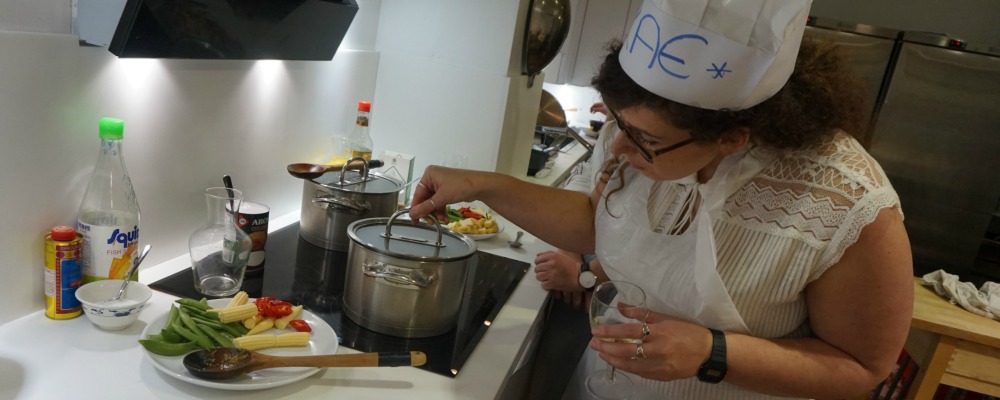 With all three-courses of our meal complete, we joined other teams back upstairs to enjoy our lovingly prepared food together. With plenty of wine flowing and lots of spring rolls to go round, we tucked into our homemade Asian wares and enjoyed a delicious feast around a large wooden table.
As we tucked in, Melissa was judging all three-courses on presentation, flavour, attention to detail and how tidy teams were as chefs. Having won last year, we were keen to defend our revered title and were delighted when Melissa announced that Team RLD as winners for the second year in a row. She said our seasoning was perfect and complimented the team on how well the spring rolls were folded. 
Crowned again as Ultimate Chef Challenge Champions, we congratulated ourselves on a good job, well done. It was a fun evening with some friendly rivalry and the pride of our company name engraved on the shield for a second time. School of Wok chefs were so friendly and helped the whole evening run smoothly. Will we be back to contend our crown next year? You bet!
If you fancy learning to create some Asian cuisine at the School of Wok why not try one of our experiences at the school. And for one of the School of Wok's recipes, why not try their steamed wonton in a chilli broth recipe from our Chinese New Year Seasonal Recipes blog.
IMAGES: RLD