Q&A with Paul Hyman: Paddleboarding Adventurer
Paddleboarding is fun, great for fitness and it's fast becoming one the UK's most popular watersports.
To find out a little more about it, we caught up with paddleboarding adventurer and expert Paul Hyman. Here's what he had to say…
Hi Paul, what first got you into paddleboarding?
I first saw paddleboarding while surfing at Cornwall's Watergate Bay in 2006 and then again in Sligo, Ireland in 2008. It looked fun and a great way to catch waves, but it wasn't until the start of 2011 when I actually tried it, that I realised its potential in London. Within hours (literally), I was on my way to setting up Active360 as a vehicle to develop the sport.
Have you been paddleboarding in any weird and wonderful places?
East Greenland and Odisha, India are my favourite paddleboarding spots to date, with Iceland and San Pietro Island (off the coast of Sardinia) a close second. Having been one of the first people to paddle up the Sermilik Fjord and wild camp on its shores, it was a very moving experience. We saw groups of seals and met native Greenlanders in the few isolated settlements we passed through.
Also in Odisha, we paddled across Lake Chilika twice – it's the world's second largest coastal lagoon covering 1,000 square kilometres. Fauna of the lake includes over 130 Irrawaddy Dolphins – a critically endangered species which we got to see at close quarters.
Other than paddleboarding, what would you say is your favourite watersport?
I'd have to say surf kayaking. I first tried it when I was 19 and I've been doing it ever since; I have a pretty good carbon surf kayak too. My favourite surf kayaking spot is Easkey reef on Donegal Bay, which is spectacular.
What in particular attracted you to the Paddington basin?
I like the contrast at the Paddington Basin. When you set off, you are surrounded by lots of hi-tech buildings and then you turn the corner into Little Venice, which is clad with lots of old Georgian buildings and bridges. The Basin is developing fast with new bars and restaurants opening along the waterfront and I predict it will become one of London's top destinations within five years. When Merchant Square invited us to set up a base there, we were delighted to say the least!
If you could do any Red Letter Days experience what would it be and why?
That's a tough one as there are so many brilliant experiences to choose from.  I guess the Spitfire Flight has to be top as it's such an incredible plane and was so ahead of its time. The Tall Ship Sailing Day would also be up there!
Last but not least, what have you got up your sleeve for the not so distant future?
The next big trip will be an eight day tall ship SUP (stand up paddleboarding) adventure to the remote St Kilda archipelago in the Outer Hebrides. We will live on board, sail the ship and explore the islands by paddleboard at every given opportunity. We will be sailing out there on The Lady of Avenel – a tall ship with links to the Cutty Sark. Our plan is to make a film of the first trip there and run more paddleboarding trips on 'The Lady' next year
.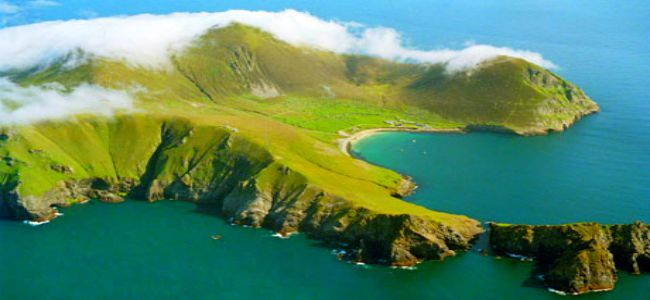 If you'd like to try paddleboarding or embark on an aquatic adventure, check out the exciting watersports we have to offer.
images: RENO TAHOE via flickr and Paul hyman