Last Minute Christmas Table Ideas
Here at RLD, we love celebrating seasonal events, especially Christmas. With three days to go, we realise that not everyone is ready to kick back and relax quite yet.
Do every single one of you have the presents wrapped, table decorations on standby and wine mulling on the stove? No? No problem, we have come up with some ideas to help with the last little details.
We're guessing that even if you do have the presents wrapped and the house has been smelling of mulled wine for some time, the table decorations are probably sitting at the bottom of your to-do list. Read on to find a quick fix to save both time and money!*
*Required: art supplies, enthusiastic kids and some creativity!
The Centrepiece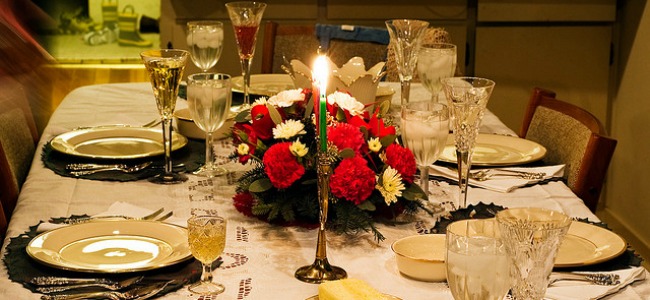 If you have room on your table among all the food, a centrepiece is the point to begin the decorating.
Venture outside and gather spare twigs and small branches small enough to fit in a vase. Arm the children with glue, glitter and other art supplies and let them create a masterpiece!
Place your newly DIY-ed branches in a vase, place on the table, and enjoy!
Parents, if you want to add a touch of sophistication, simply entwine battery-powered Christmas lights among the branches and turn them on in time for dinner for instant atmosphere and festive cheer!
Tablecloth
Searching for a tablecloth that perfectly matches your Christmas theme can be trickier than it sounds. Once the food has been laid on top and you've enjoyed those 30 seconds of picture perfect satisfaction, the chaos begins and that perfectly chosen tablecloth is now far from perfect.
Skip the stress and go for a plain paper cloth with crayons scattered across the table. Let the kids have fun creating their own design throughout Christmas dinner. Before the main course is over, you will have a one-of-a-kind design and a table full of occupied children (and adults) no doubt!
Worried the colour will end up everywhere other than where it's meant to be? Choose an easy-wipe fabric and washable crayons.
Napkin Rings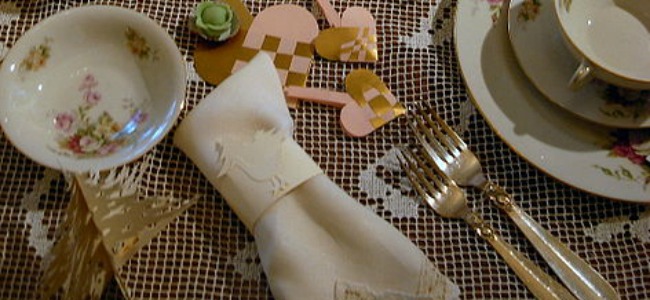 Have those age old napkin rings slipped your mind this year? Fear not, we have the perfect plan. Collect some cardboard toilet tubes and cut them into perfect, napkin sized circles. Give each child a couple of names to work with and let them create personalised rings for each place setting on the table.
Alternatively, if you're quite particular about your decorating, leave the children with the branches while you work on this more delicate aspect of the table!
How are you decorating your table this year?