How to survive Black Friday 2020
Black Friday might look a little different this year.
There'll be the usual exciting deals and mega discounts – helpful for saving on festive season gifts. But instead of a mad rush to the stores, more shoppers will be filling their digital carts, as Covid-19 restrictions continue to change the way we shop.
With more deals just a click away, Black Friday can get overwhelming. It's all too easy to get sucked in and splurge on impulse buys instead of genuinely good gifts.
But, with a bit of forward-planning, you can become a savvy shopper and pick up some impressive Black Friday offers that make the perfect presents.
Here's everything you need to know about Black Friday 2020 – with tips on planning for the £7 billion discount event and how to get your hands on our Red Letter discount code.
When is Black Friday?
Black Friday always falls the day after US Thanksgiving, which is held on the fourth Thursday in November. This year, Black Friday will take place on Friday 27th November, with Cyber Monday following it on 30th November.
What's the history of Black Friday?
Black Friday is one of the biggest shopping events in the retail calendar. It began as an American tradition; people would make a mass pilgrimage to their local shops the day after Thanksgiving. In the 1950s, an influx of shoppers and tourists in Philadelphia put immense pressure on police, causing officers to refer to the day as 'Black Friday'.
Black Friday was introduced to the UK in 2013, when supermarket giant Asda offered big discounts on technology items. It was initially controversial, with some reports showing shoppers physically fighting over bargains, but has made itself at home quietly over the last few years. Though it's yet to become the ingrained tradition it is in America, 42% of Brits say they're planning on browsing this year's Black Friday sales.
A move towards more online deals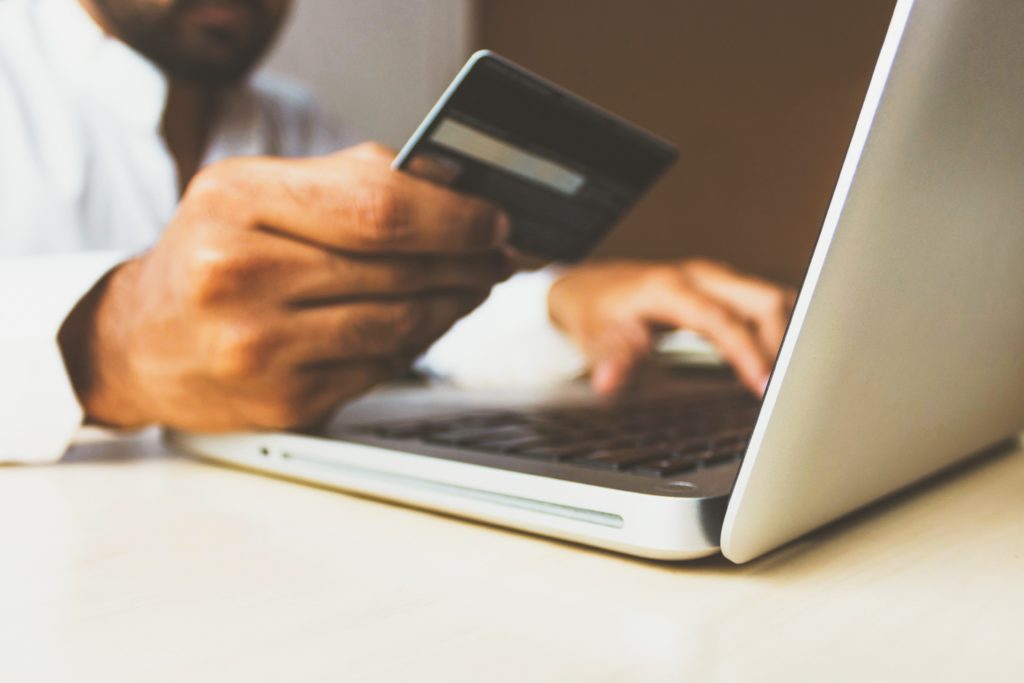 In the last two decades, online Black Friday deals have become more popular, even resulting in 'Cyber Monday'. Cyber Monday turned Black Friday from a one-day sale into a weekend of savings. The name was given to the Monday after Thanksgiving by shop.org in 2005 and since 2009, there has been an eightfold increase in Cyber Monday sales. In 2017, sales made online surpassed even those made on Black Friday.
The same is likely to happen this year. Covid-19 has already caused a 74% increase in online sales. With ongoing restrictions in place, retailers who can afford to will offer more Black Friday online deals, reducing crowds and helping people shop safely.
Our 4 top tips for surviving Black Friday 2020
Now the history lesson is over, here are some of our best tips for getting the most out of the Black Friday deals for 2020.
Start early (or join late)
Many shops actually begin Black Friday discounts before the big day (particularly here in the UK), so keep your eye out for information about when the discounts will begin. For example, electronics retailer Currys begins its 'Why Wait Sale' on 20th November so shoppers can get great deals early. This offer also helps reduce physical crowds by spacing deals out, so might be more common this year. Remember to follow updates from your favourite retailers.
Shop around
If you're looking to get a great deal on a new TV or washing machine, make sure you compare prices before buying. While one store might seem to offer the best Black Friday deal, you might find the exact same item for less somewhere else. Using a browser extension like InvisibleHand is useful – it automatically scans sites that sell the same product to see if you could pick it up cheaper elsewhere.
Some retailers also use sneaky pricing tactics to make their Black Friday offers more tempting, so don't get caught out. According to Which?, 61% of Black Friday products had been sold at the same price (or cheaper) in the six months before the event. Using a website such as PriceRunner or PriceSpy shows you the price history, helping you decide if you're really getting a good deal.
Plan ahead
Looking to grab a specific item or bag the best bargains? Do your research beforehand. Many retailers release information about their star sale products to get customers excited, so you can plan a shopping strategy ahead of time. It's also wise to read reviews, particularly if you're planning on picking up electronics or tech – saving hundreds on a TV that is notoriously unreliable isn't the Black Friday deal it appears to be!
Shop safely
At the moment, retailers are unsure exactly what their Black Friday will look like. But, as decisions are made, retailers will publish guidance on how you can participate safely. If you're going to shop in-store, follow government guidance on social distancing and wearing a mask. If you'll be online, make sure you know what times the deals go live to avoid disappointment. Also, stores are likely to receive more online traffic this year, so be prepared for potential website crashes or longer loading and delivery times. If you have your eye on one of our bestselling gifts, you can sign up to the Red Letter Days Black Friday list. You'll be the first to know about our Black Friday offers and Red Letter discount code, so that you don't miss out on our unbeatable prices.