International Beer Day: How Will you Enjoy Yours?
Founded in 2007, International Beer Day is a global celebration of all things beer and one for which people all over the world will raise a toast from the comfort of their local pub, favourite brewery or back garden.
So, now that you know it's International Beer Day, the only question that remains is…how will you enjoy yours?
In a Novelty Glass
From handles and medieval tankards to ale yards and specialty Kwak glasses, there are lots of fun ways to enjoy your beer – and some say different glasses can even alter the taste of a brew!
Did you know? There are over 500 different varieties of Belgian beer and each one has its very own personalised glass, which it must be served in.
In the Pub
Us Brits love a good pub, so where better to raise a glass to International Beer Day than at the bar of your local? There are lots of public houses taking part across the country and even if yours isn't, you're still certain to get into the celebratory spirit.
Did you know? England's longest pub name is: 'The Old Thirteenth Cheshire Astley Volunteer Rifleman Corps Inn' in Stalybridge, Greater Manchester.
In an Unusual Fashion
Flip cup, beer pong, the keg stand, the beer luge, shot gunning…these are just a few of the weird and wonderful ways you can enjoy a beer – but beware, some of these methods aren't for the faint hearted!
Did you know? According to the Guinness Book of Records, the world record for the quickest ever beer chug belongs to Pennsylvania State's Steven Petrosino, who drank a whole litre in an impressive 1.3 seconds.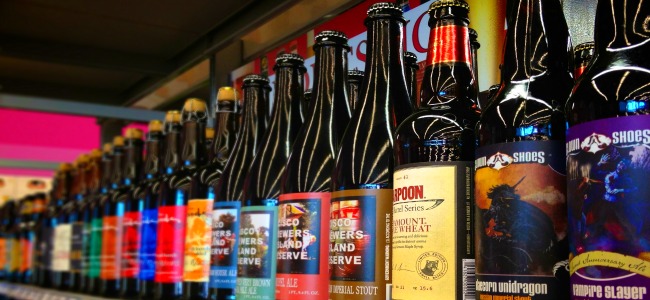 In a Party Situation
If the sun is shining, you're partial to a beer or two and you have some outside space, why not invite your friends to an impromptu International Beer Day party?
These days, major supermarkets supply different beers, real ales and lagers from all over the world, so there's plenty of choice – you could even some cook up some food to accompany your favourite brews.
Did you know? The strongest beer ever sold was called 'The End of History'. It was created by BrewDog in Fraserburgh, Scotland and had an alcoholic content of a whopping 55%.
If this has given you a thirst for beer, why not take a look at our full range of brewery tours and beer tasting experiences?
Looking for something a little different? Read our unusual beer names blog post. Happy International Beer Day!