Fabulously Fun Family Days Out
Let's rewind to last weekend.
Mum's running around washing an evergrowing heap of paint-stained kids clobber, dad is pushing on with an ongoing DIY project that's unlikely to ever be completed and the sprogs are upstairs sitting cross-legged in the middle of the bedroom floor with eyes glued to their latest computer game.
Sound about right?
If this sums up your household, it's time to break the routine. Reclaim your weekend and make family time something to look forward to, by coming up with new and exciting adventures to embark on together. Whether sports, animals, food or adrenaline is the family's cup of tea, there are tonnes of unique ways to enjoy bonding time and make unforgettable memories together.
Stuck for ideas? Why not step the family time up a notch with one of these fun-filled days out?
Foodie Family
Don't ever underestimate the power of food in uniting people. A delicious meal shared is a fantastic memory made. Plus, it's a fantastic all weather activity! Set aside some family time and bring everyone together over some appetising grub, whether it be a chilled out bite to eat, a fine dining experience or a cookery workshop.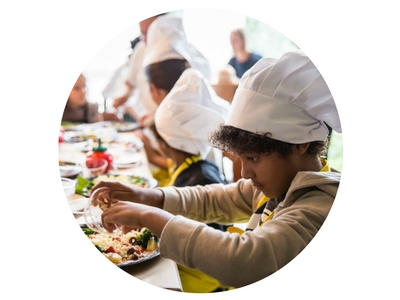 A family brunch and pizza making 
Catering to parents and kids in equal measures, this divine family brunch at Gordon Ramsay's stylish Bread Street Kitchen is the ultimate way to spend a leisurely morning together. While mum and dad savour a delicious freshly cooked brunch dish accompanied by a glass of Ayala Brut Majeur Champagne each, kids join the chefs to make their very own pizzas. Everyone finishes with a mouthwatering dessert.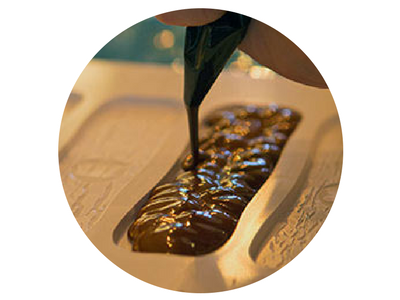 Children's chocolate workshops
Indulge the little one's sweet teeth with a scrumptious chocolate workshop, by joining Hotel Chocolat for a masterclass in all things chocolate! The budding chocolatiers roll up their sleeve and discover newfound decorating skills as they design their very own chocolate masterpieces. It's almost as fun making the chocolatey delights as it is eating them after!
 Royal afternoon tea
Enjoy an afternoon tea experience fit for royalty, overlooking the Buckingham Palace Royal Mews at prestigious London restaurant, The Rubens. With a menu made up of delicious treats, each inspired by royal events, including indulgent pastries, jam pennies (Queen Elizabeth II's childhood favourite), chocolate biscuit cake (Prince William and Harry's favourite) and red velvet cupcakes (influenced by the House of Stuart), it's a truly magical dining experience to savour as a family.

Critter Crazy Clan
Are the kids mad for all things wild and wonderful? Or perhaps mum has a soft spot for cute cuddly critters? Tickle the family's love for nature with one of our interactive animal encounters or adventures!
Meet the meerkats
What's not to love about meerkats? They're adorable, inquisitive and full of personality, but most importantly they love making new friends with animal-loving youngsters. Grasp the chance to get up close and personal with the cuddly little creatures with a family meerkat encounter, where everyone enters the enclosure to meet the meerkats and feed them by hand.
A family llama trek
Make a countryside walk even more enjoyable by throwing some affectionate llamas into the mix! With a llama companion by your side (one shared between one adult and one child), head out on a two hour llama trek across the countryside, rambling through a mixture of arable, pasture and woodland. Finish up by visiting the farm, to meet some gorgeous llama mothers and babies.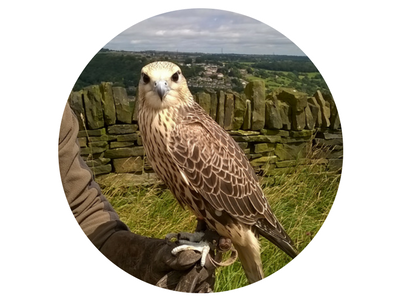 Family falconry encounter
Forget going to the cinema, because a family  falconry encounter featuring majestic birds of prey is far more enjoyable. Fly the nest for the day and familiarise yourselves with four different birds of prey, from an eagle owl to a vulture. Once confident, the family can even handle and fly these magnificent birds. What a hoot!
 
Fearless Flock
Crank up adrenaline levels and excite even the bravest daredevils in the family with a hair-raising adventure day together. Dive into water sports action, defy gravity with indoor skydiving or zip down the Thames aboard a supersonic Thames powerboat!
An indoor skydiving adventure
Gravity who? The 120mph wind tunnel at iFly is strong enough to support body weight with ease, meaning thrill seekers can experience the buzz of a real skydive… without jumping out of a plane! Share 10 exhilarating minutes of bodyflying among the family for the ultimate bonding activity.
White water tubing
Prepare to hold on tight, because it's gonna be a hairy ride! Hop into a tube each and allow the current to wash you around the purpose-built whitewater course, weaving between obstacles and spinning through whirlpools.
A Thames Rocket powerboating ride
There's no better way to see London than by water, so gather the troops and hop aboard a Thames Rocket powerboat for a rip-roaring ride along the river! Zip down the Thames at mindblowing speeds, spot some of the capital's most iconic landmarks and even sing along to the accompanying music if it feels right.

Sports Mad Squad
Are you a footie mad family or a group of rugby raving relatives? Either way, let the shared love for sport can bring the family together as you embark on an insightful stadium tour at the home of your favourite team. Walk in the footsteps of your sporting heroes, take in the atmosphere of the iconic stadium and learn all about the rich history of the club.
Explore Wembley Stadium
As one of the most famous venues in football, Wembley Stadium is a true icon in the sporting world. Go behind the scenes at the legendary stadium and embark on a fully guided 90 minute tour, heading into parts of the stadium usually reserved for the privileged few. Grab a sneak peak of the manager's hot seat and the England changing rooms, before emerging through the players' tunnel and imagining the roar of the crowd on match day.
  Tour Twickenham Stadium
Visit the home of England rugby for a guided tour of the iconic Twickenham stadium. Check out the England team's dressing room, the plush Royal Box, the players' tunnel and even the hallowed turf from pitchside.
Visit the London Stadium
For the Westham FC supporters or athletics enthusiasts, a tour around the famous London Stadium is sure to excite. Explore the much-loved former Olympic Stadium which has been transformed into a multi-use venue, and take in panoramic views of London from the middle tier seats.
We hope we've given you plenty of ideas to spend quality time together as a family. Let us know what you get up to next weekend or bank holiday!
Images: RLD, Canva and Pixabay