What's Your Budget? Alternative Christmas Gift Ideas
We know how this Christmas story goes: Dad's getting a novelty tie. Mum's heading for some new perfume. There's a Cliff Richard calendar for nan in there somewhere, and Christmas shopping is shaping up to be exactly the same as last year.
A recent survey by the Office for National Statistics suggests that our Christmas spending habits haven't changed since 2006, but what about the gifts we buy?
If you're stuck buying the same thing every year, here are some alternative Christmas gift ideas for exactly the same old price.
So without further ado…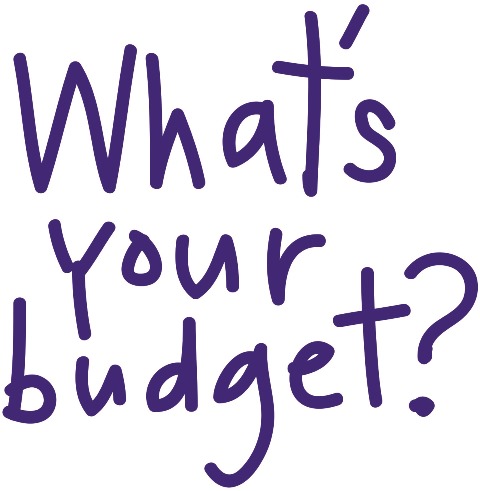 Let's start low. Scroll down to find the amount you want to spend, and we'll suggest a gift experience to match it.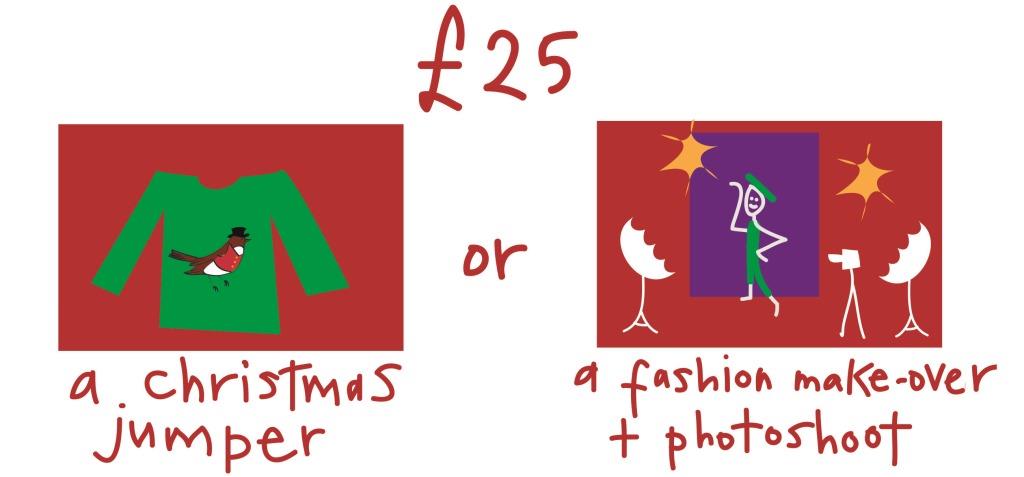 For the price of a (undoubtedly lovely) Christmas jumper, you could instead treat someone to an entire fashion makeover and photoshoot – they'll even get an A5 photo to remember it by. Beats a squiffy family photo by the fire any day.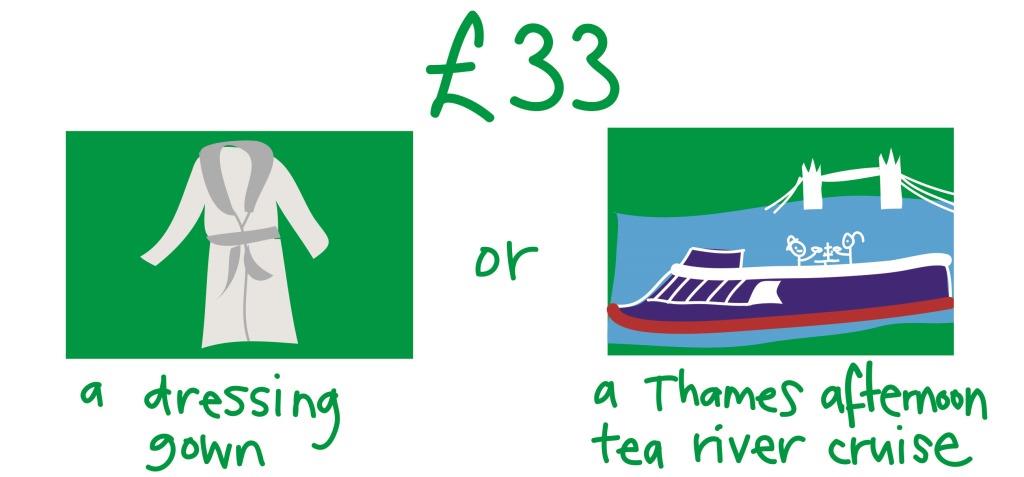 We're not saying everyone doesn't need a dressing gown, but at last count, we had about three hanging on the back of the bedroom door. Luckily, for £33 you can also buy afternoon tea and a cruise along the Thames. Bit of a bargain, and a lovely day out to boot. Who'd have thought it?
Socks, ties, underpants – dads often get a bit of a raw deal at Christmas. This year, step beyond the novelty tie selection and opt for a premium wine tasting experience instead. For £40, dad can learn how to tell his Merlot from his Malbec, and the rest of you can get some peace and quiet while he's out. Win-win.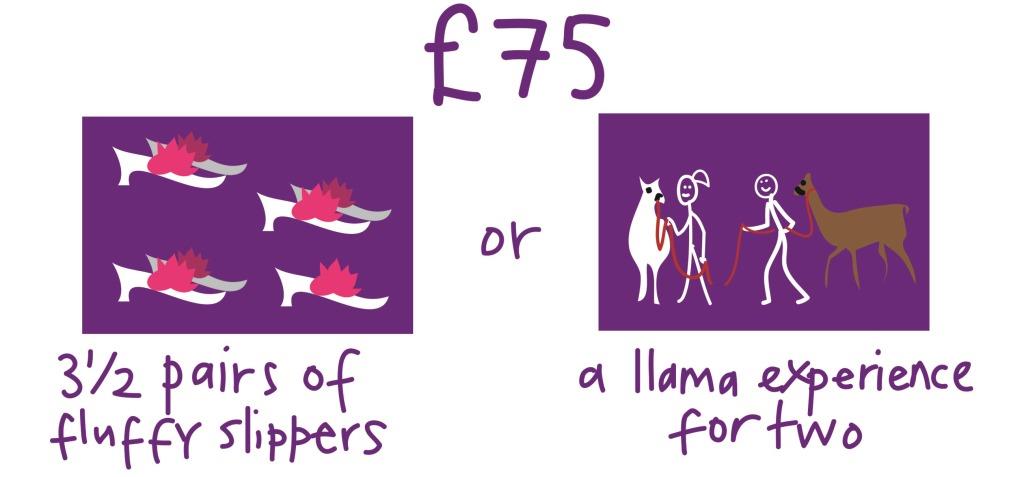 If the price tag on those pairs of slippers or posh shoes you're looking at comes to £70, consider a day out in some sensible footwear instead. Opt for a llama experience for two and spend an afternoon walking with these affectionate and intelligent animals, who are more than happy to carry all your stuff.
Sounds like they'd make the perfect shopping companion, too.
If you're still stuck, we've got lots more Christmas gift experiences for a range of prices – so head on over to the Red Letter Days website and see if we can help.