Ciana and Andrew Take Afternoon Tea in Chilham
Not long ago, we sent two of our esteemed colleagues, Ciana and Andrew, for a relaxing afternoon tea for two at Shelly's Tea Rooms in the historic village of Chilham.
Shelly's Tea Rooms offers a great location from which to explore Kent. The village is so unique, it has been featured in many television programmes, from Miss Marple and Poirot to the BBC`s production of Jane Austin's Emma – even Top Gear has been filmed there!
In their own words, here's how they got on…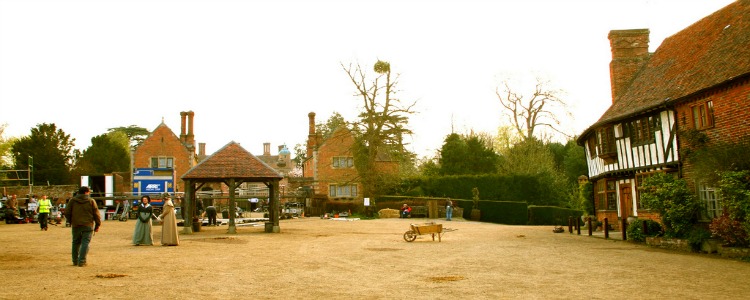 "Once in the heart of Kent, we were welcomed to Shelly's Tea Rooms by Sean and Michelle, who opened their first tea room in Chilham back in 2007. Located just six miles from Canterbury, the quintessentially English village of Chilham has a rich history and is entirely made up of 15th Century houses – it even boasts its own castle!
The sun was shining so we sat outside to enjoy our afternoon tea with a lovely view of Chilham Square. We started with finger sandwiches which had a variety of fillings including cucumber and cream cheese, egg mayonnaise and ham. Next, we enjoyed freshly baked scones which were served with strawberry preserve and clotted cream, and they tasted delicious.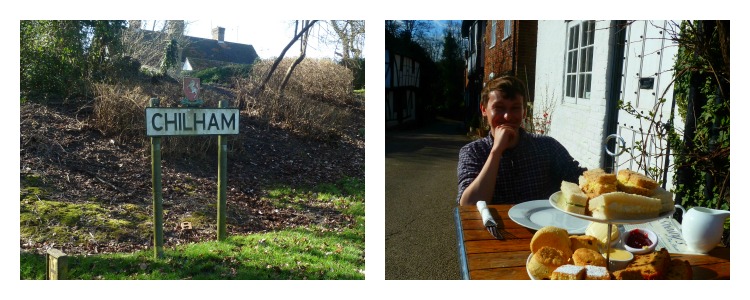 This was followed by a selection of traditional cakes such as Victoria sponge and flapjacks – and of course, a lovely pot of tea. We were so full that we weren't able to finish it all, but we took home the leftover scones to enjoy later.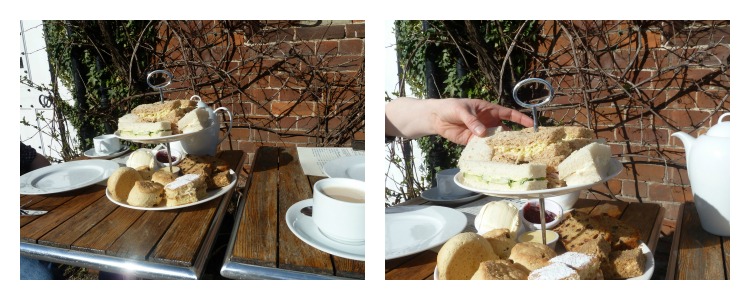 Overall, it was a great day out with lovely homemade food."
If this has made you want to indulge in delicious sandwiches, tasty cakes and freshly baked scones, why not check out our full and varied range of afternoon tea experiences?