Britain's Favourite Cocktails – The Stories and Recipes Behind 5
When it comes to Britain's bars, there's more to our menus than G&Ts and heavy ales. There are so many opportunities to celebrate cocktails, be it London Cocktail Week, National Cocktail Day or even World Cocktail Day, and we love to get in the spirit of every occasion (geddit – spirit?). We thought that today we'd share with you the origins and recipes behind some of the UK's most coveted and favourite cocktails.
From the Margarita to the Manhattan, here's our rundown of 5 of Britain's most drunk drinks and how to make them.
1. Margarita
Although the Margarita might be America's favourite cocktail, it's not just the other side of the pond that's downing this drink. The tequila-based beverage, which is said to have been invented in Texas (not Tijuana), also happens to be one of Britain's most ordered cocktails.
Recipe for One:
1.5 oz tequila
0.5 oz. Cointreau
1 oz. fresh lime juice
1 lime wedge to garnish
Serve in a salt-rimmed glass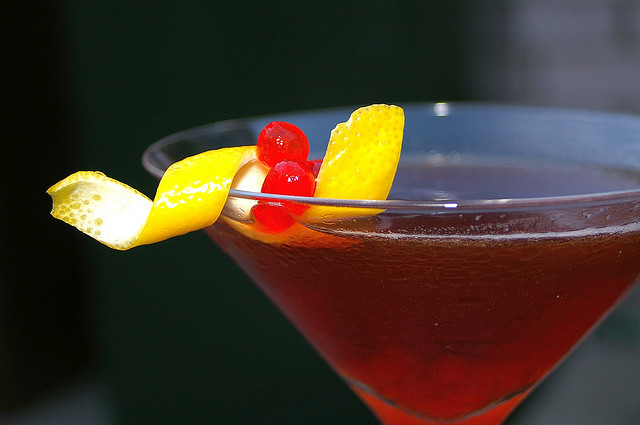 2. Manhattan
Served in a standard cocktail glass, rumour has it that this American classic was founded in 1870's New York at a members-only joint known as The Manhattan Club. However, another theory suggests it was invented at a bar in the heart of NYC's Noho. Whatever the case, one thing's for sure – you definitely don't have to be in Manhattan to have one!
Recipe for One:
2oz. rye whisky
1oz. vermouth
2 splashes of Angostura bitters
Garnish with a Maraschino cherry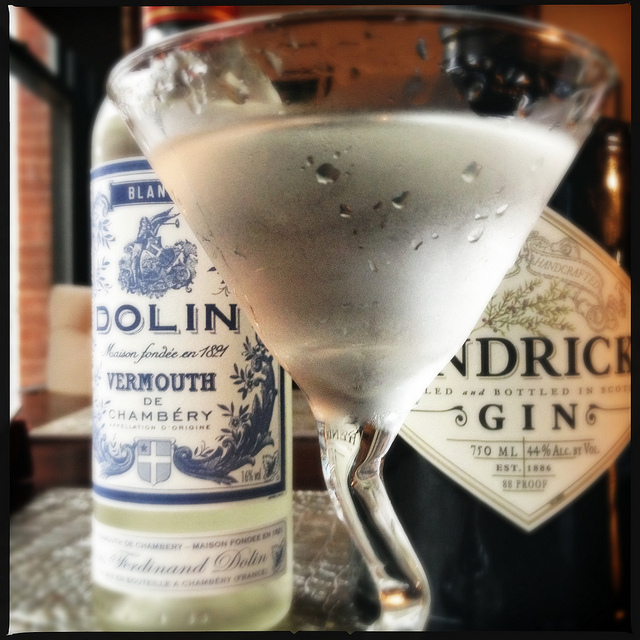 3. Martini
Discovered in San Francisco in 1862, not only is this James Bond's drink of choice, but it's also a popular pick-me-up served throughout Britain's boozers. While in recent years the likes of chili, cucumber and lychee have dominated Martini menus across the capital, it's the original recipe that gets the most orders. As for whether it's shaken or stirred, when it comes to this drink, what's good enough for James Bond…
Recipe for One:
2 oz. vodka (or gin)
0.5 oz. vermouth
Garnish with a twisted lemon peel or an olive
4. Mojito
Dating back to the 16th century, not only does this Cuban cocktail have a rich Latin history, but it's believed that Ernest Hemingway himself used to sip this refreshing concoction – even referencing it in some of his works. Some say the Mojito came back into fashion in 2002 thanks to James Bond, after featuring in the Hollywood hit film Die Another Day. We'll drink to that.
Recipe for One:
1.5 oz. white rum
0.5 cup club soda
3 tbsp. white sugar
1 cup ice cubes
Garnish with fresh mint leaves and plenty of lime

5. Bloody Mary
Although the exact origin of this daytime drink is hazy, it's thought that the Bloody Mary was born and bred in Britain. The most popular theory is that it dates back to 16th century England during the rule of Queen Mary I. It's said that the tomato juice represents the vast amount of blood shed during her reign, while the vodka symbolises her heartless approach to the brutal public executions she led. Despite its gory origins, we still love the spicy kick – not to mention the colour, of course.
Recipe for One:
3 oz. tomato juice
1.5 oz. vodka
1.5 oz. lemon juice
1 splash of Worcestershire sauce
1 splash of Tabasco sauce
Garnish with a hot pepper, celery stalk, salt and pepper, a gherkin and a wedge of both lemon and lime
If you want to learn how to make your own, shake on over to one of our cocktail masterclasses and get some tips from the experts.
What's your drink of choice?