Behind the Scenes: Red Letter Days on Bid TV
Last Friday, our very own Issy from the blog team visited the shopping channel Bid TV to tell their viewers all about our company and what we do.
Keep reading to get a sneaky look at what goes on behind the scenes in a live TV studio…
Bid TV were featuring our gift voucher range, so Issy and two other employees – Gudrun from our Customer Experience team and Ali from our Corporate team – went along and each did a couple of slots on screen with the Bid TV presenters, answering questions about how it all works and chatting about some of the thousands of experiences we have on our website.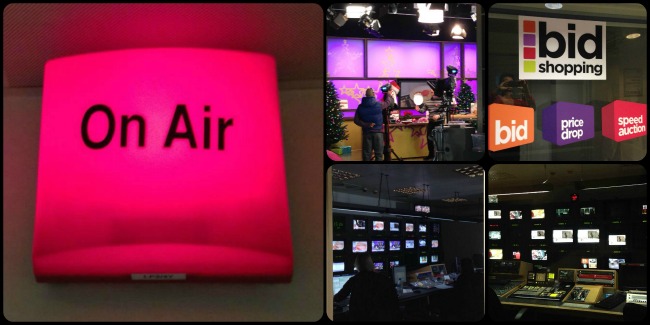 Issy took some pictures behind the scenes for our blog: the shots above include the green room, some of the props used on set, the all important ON AIR light, the studio and the gallery.
Although there were definitely a few nerves, Issy had a great time at the studios – live TV isn't as easy as it looks. We loved watching her on screen, chatting away and doing what she does best.
Here's a sneaky screen grab from one of her appearances.
There she is talking about our Christmas gift cards – and if you grab one yourself, you'll also get a free photo book from PhotoBox (worth £37.75).
Have you ever had 15 minutes of fame?
Images courtesy of Issy.